What's so special about this label design?
Discover how you can adapt this for your own business
This was one of the most popular design styles in our psychological experiments and it has been updated and adapted for different label or sticker shapes and sizes so you can use it yourself. You can replace the image and text with your own information but the principles of this successful design were all evident in our research.
Here's why this label worked so well.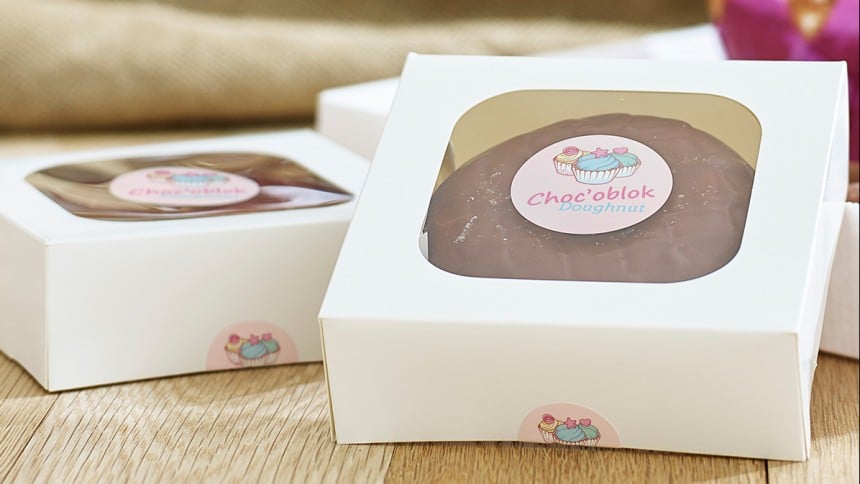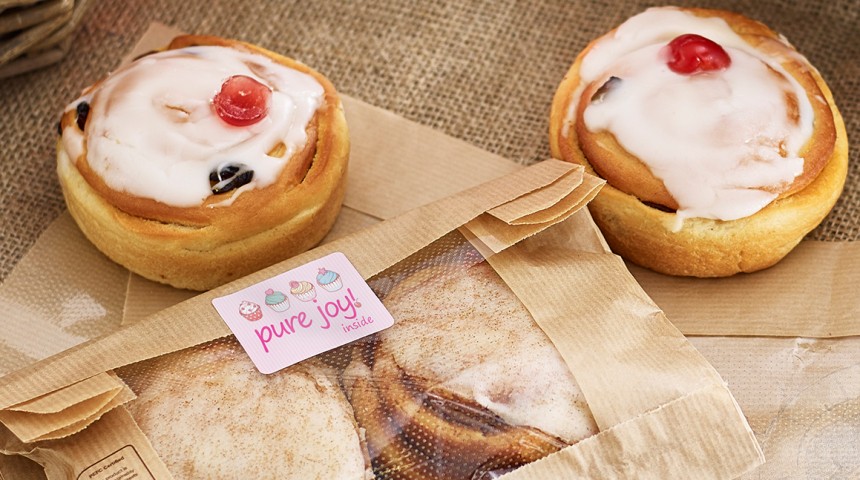 1. It uses handwritten fonts. These are Segoe Print and Sue Ellen Francisco and you can find both in Design & Print.
2. The bold pink colour really stands out and our research found that using contrasting colours proved successful in getting labels noticed quickly.
3. When a design completely fills a label, it helped attract attention.
4. The background has stripes which helps attract attention to a label.
5. It uses an image which has relevance to the actual products e.g. cake and cherry.
6. The use of the words 'Pure joy inside' show emotion which is one of the recommended methods of engaging the brain. Creating surprise was also an effective way of getting a package noticed and this helps achieve this.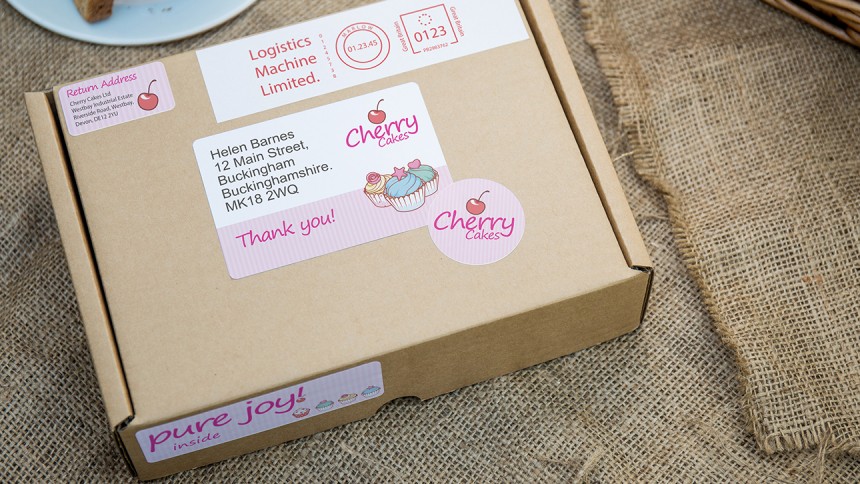 7. Even the return address label uses an image. The use of icons and images was recommended for attracting attention, so include them where you can.
8. It is important to include information about the product and the use of the word 'handmade' tells the potential customer more about the type of cake it is. This vital information is also in uppercase which attracts attention more than lowercase. Handmade also suggests high quality which is important to get across in your label design.
9. Simply adding the words 'thank you' shows a personal touch as you are talking directly to the customer. It also shows how much you value their business. Adding this to the address label, which will be placed in the centre of a package, means it will be seen quickly.
10. The label designs are simple and aren't overcrowded, which is important to remember when you are designing your own.
Update this label template for your own business.
4 steps to a successful label design
Follow our simple steps to create the perfect label
Every Label Tells A Story
See how our scientific research will help you get the best results from your label design using our free template software.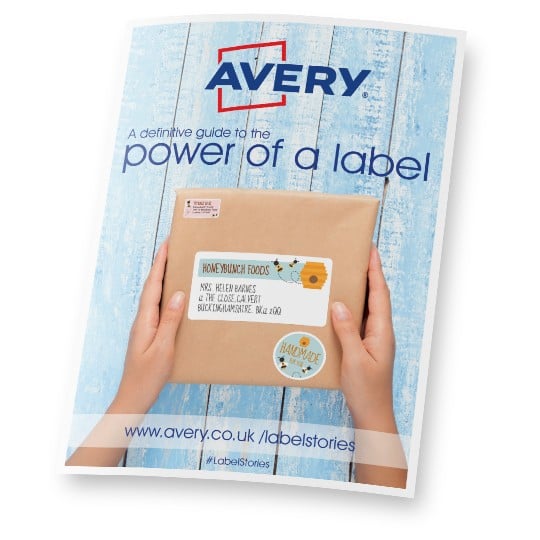 Read the results
We've created a report for small businesses with the key research findings that will help you sell more products and increase brand loyalty.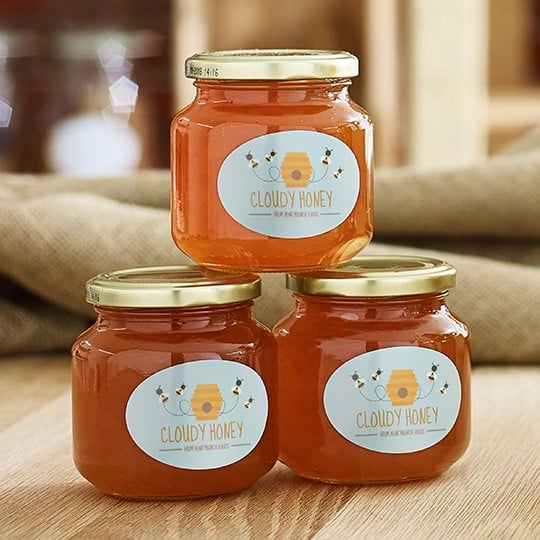 Watch our videos
See for yourself how easy it is to create product and shipping labels that will impress your customers in our 60 second videos.