Manufacturing Labels
Improve productivity, reduce accidents and comply with regulations with our manufacturing labels.
Whether you're looking to identify materials and components or improve workplace safety, Avery has a wide range of manufacturing labels for all your industrial labelling needs. From GHS chemical labels to recyclable packaging labels, custom vinyl safety signage, resistant component tags and more.
Choose from self-adhesive blank labels or stickers in a range of colours, shapes, size, finishes and materials to print using our Design & Print software. You can also create custom labels for manufacturing in an even wider range of shape, material and finish options that we print and deliver to your door, with FREE DELIVERY on orders over £40.
Design your manufacturing labels & stickers
With Avery, creating custom printed labels for your manufacturing business couldn't be simpler - just upload your own artwork or choose from one of 100s of templates for quality self-adhesive manufacturing labels.
Buy blank labels to print yourself when you need them, or save time and use our fast turnaround WePrint service which is FREE when you spend over £40.
Do you need more inspiration to create your custom labels for manufacturing? Browse our range of free templates to get started.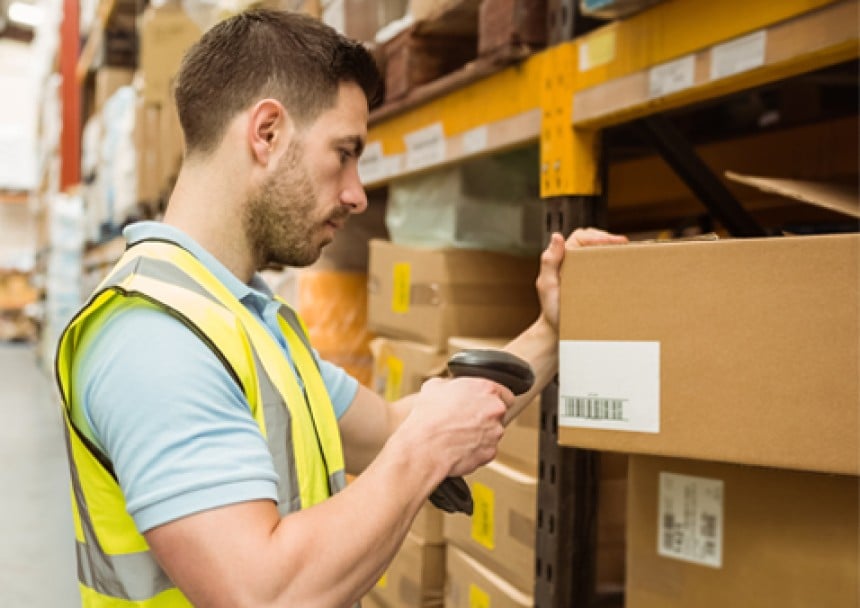 What can manufacturing labels be used for?
When it comes to industrial applications, your label options are vast, no matter whether you're looking to print your own, or use a professional printing service such as Avery WePrint.
Our Silver resistant labels are tearproof, oil-resistant and freezer-safe or you can choose our white resistant labels to adhere usage and safety information to your machinery which adhere to metal, plastic, painted surfaces, polycarbonate, glass - even fabric! Our EN71-3 conformant material means you can even use them for food labels.
Ultra-resistant labels are perfect for industrial containers such as oil drums, bottles and cans where you need durability and water resistance. And don't forget to use our GHS Label Wizard to ensure GHS-compliant manufacturing labels.
We even have a range of antimicrobial coated film labels for high-contact areas such as door handles, push plates and other large surfaces.
As a leading label provider, Avery provides manufacturing labels using only the best materials and latest technology to ensure high-quality products and competitive pricing, as well as a professional service.
FAQs on labels for manufacturing
Where can I buy manufacturing sticker paper?
You can buy blank label stickers to use as labels for manufacturing from a range of online and brick-and-mortar stores - and direct from Avery.co.uk. We have a variety of adhesive materials for you to choose from too. For custom labels for manufacturing, the Avery Design & Print service gives you access to thousands of ready-made templates which allows you to produce labels to your exact requirements.
How do I make manufacturing stickers?
To make your own manufacturing labels, either buy blank labels that you can print using your own laser or inkjet printer, or use our online print and delivery service that allows you to create quality labels for manufacturing that meet industry regulation standards at a cost-effective price point.
What type of manufacturing labels are there?
Labels for manufacturing come in a range of shapes and sizes. You can also buy stickers and labels in a range of hard-wearing and resistant materials which are super strong, and stick to rough, curved and oily surfaces like rubber and chemical containers. You can also create custom labels for manufacturing using our free customisation tool.