Show your brand personality this festive season
Some people think the sorting of corporate Christmas cards is a dull and boring task, but it doesn't need to be. It's an annual opportunity for you to engage with customers, new and old, even ones you may not have heard from for a little while. You could use this opportunity to send them a little offer to encourage sales during the festive season or in the New Year. You may even choose to send them a personalised Christmas candle, (check out out CLP sticker templates) or their favourite drinks, personalised.
There's much debate about the tradition of sending Christmas cards, these days many people opting to donate to good causes instead of the expense of buying and sending cards. Whilst we fully support this idea, we think a corporate Christmas card is still a fantastic marketing tool for businesses to use. As part of our Christmas inspiration, we wanted to show you how easy it is to add a little personality when sending your cards and reveal how it can be a fun and creative task and be sure to order some customisable labels or stickers to go with your gifts.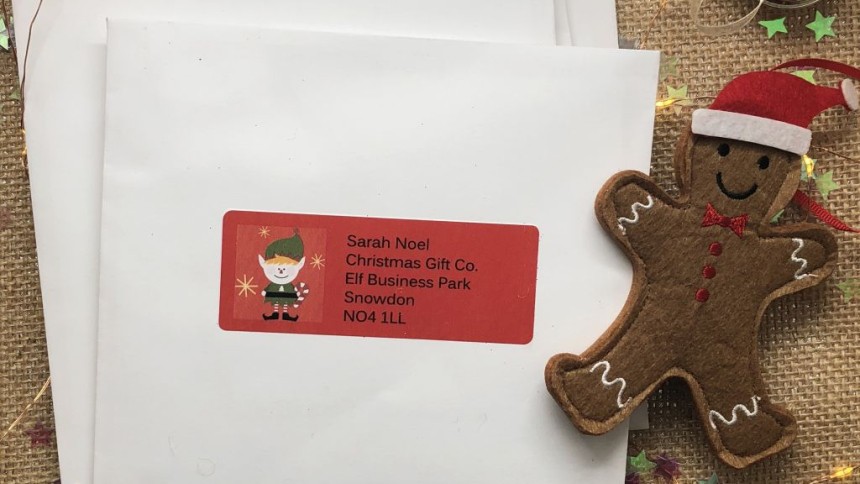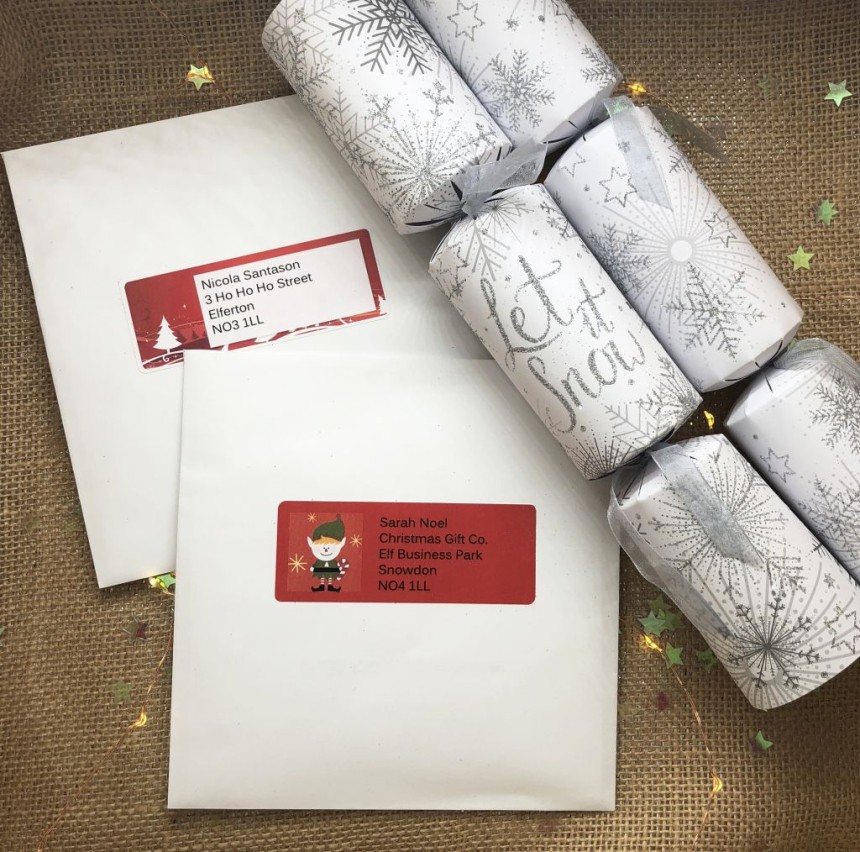 Sending Christmas Cheer
Did you know we have festive templates ready for you to edit in our free label creator, Avery Design & Print? You can also create designs from scratch by uploading your own Christmas images and company logo.
As you create each label think about the audience that's going to see it and select a design you know they will love. If it's a young and funky brand you are sending a card to then you may want to choose one of our more modern designs. However, if the organisation is a little more traditional in their outlook we've got loads of classic designs you could select.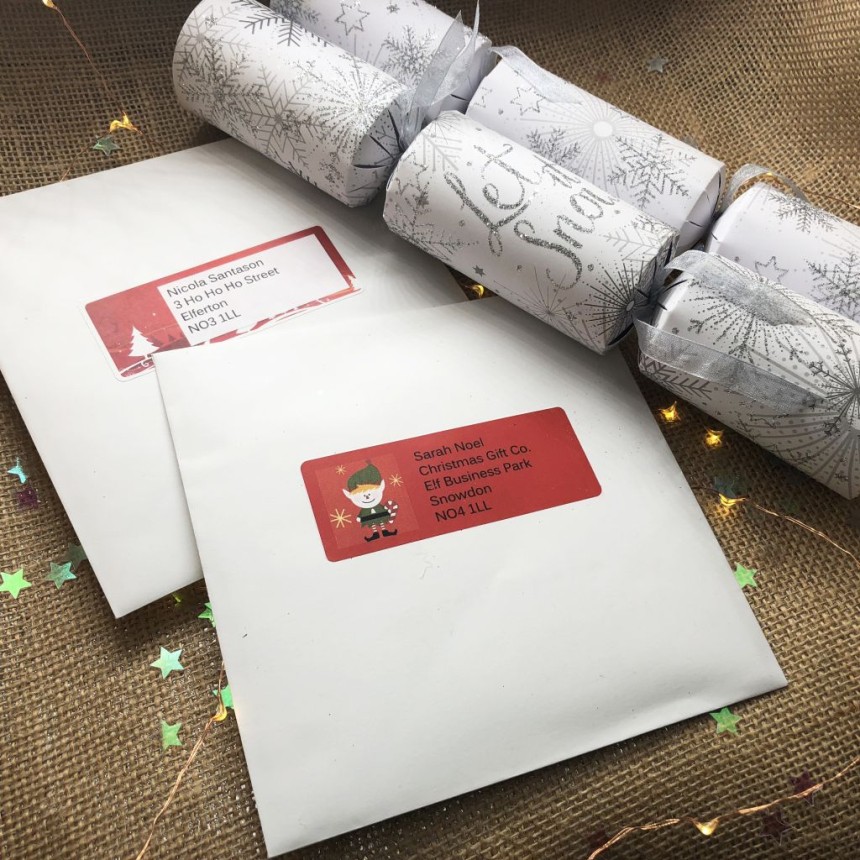 Five steps to create festive address labels
1. Purchase Avery Address Labels for your inkjet or laser printer. On the pack you will find a product code.
2. Go to Avery Design & Print and select 'Start Design & Print'. Enter the product code in the quick search box when the software opens.
3. On the left-hand side of the screen you will see a list of themes. Choose 'Christmas' to see a range of ready-made festive designs. Have a look through and select your chosen design.
4. When it comes to adding the addresses, you have several options depending on how many cards you plan to send out. If you are only sending a few cards you can select a label and click 'edit one' and type in the name and address. If you have a database of addresses, we recommend you use our mail merge feature as this will save you so much time. Select 'Import Data Mail Merge' from the toolbar on the left-side of the screen. Feel free to get creative and remove or add images within the design by using our image gallery which is packed full of individual Christmas images. This step-by-step video shows you how easy it is to create a mail merge if you haven't done one before.
5. When you have finished creating the design, simply preview and then print. Why not save your labels in a free online account so you will have them ready for next year?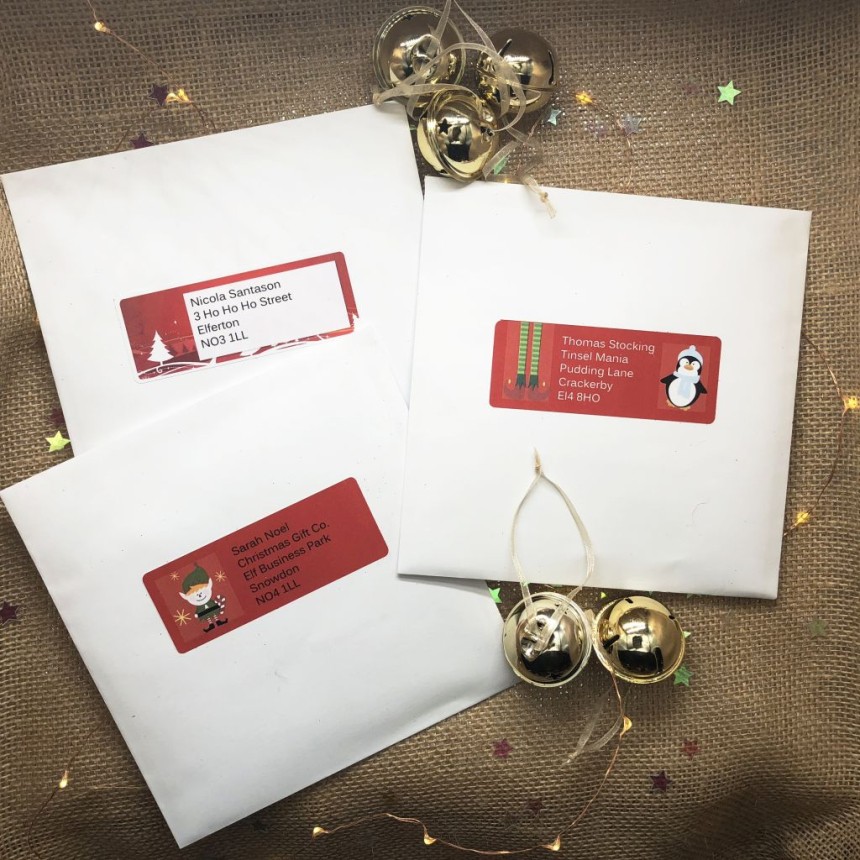 Add a special message
Our recent research into what makes mail stand out revealed that adding a special message label was a fantastic way to catch attention. With many cards being received at this time of year, you will want to make sure yours gets noticed. Avery Round Labels are perfect for creating special messages and you can create a batch that can be used on all your envelopes. We've got some lovely Father Christmas, elf and Christmas tree images that are perfect for making fun festive labels.
The team at Avery understands what a busy time of year this is and have created lots more advice for the festive season in our dedicated Christmas blogs. We'll also be sharing ideas throughout the build-up on our social channels so follow UK Avery on Twitter, Instagram, Facebook and Pinterest and look for Avery UK on LinkedIn.
Get Creative this Christmas
Let Avery help you make a magical Christmas this year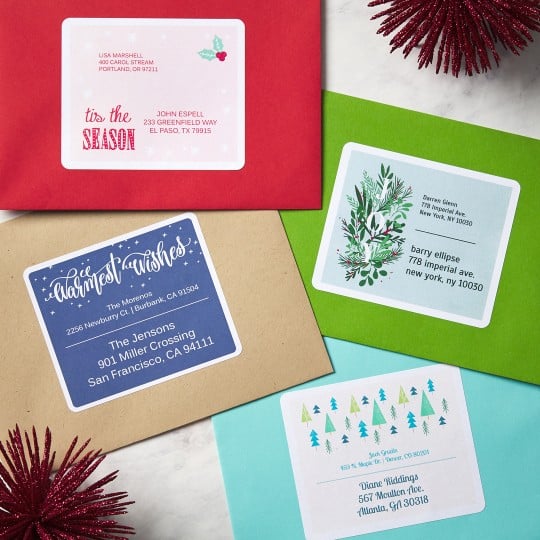 FREE Christmas templates
Our Christmas gallery has lots of free templates for you to customise this Christmas.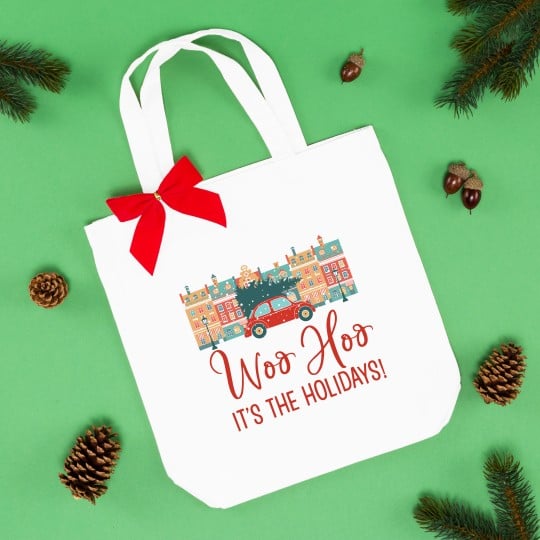 Christmas Inspiration
Whether you're after some festive labels for your Christmas cards or you fancy trying your hand at personalising your gifts, we have the Christmassy craft for you!