DIY Christmas Gifts - Custom Hamper/Gift Basket
An thoughtful gift that is easy and quick to personalise
We've been sharing lots of Christmas tips during our Avery HQ video calls this year!
Jemma in our marketing team shared with us how she creates fantastic hampers for her loved ones, with custom stickers and more, even when sometimes they are last minute!
Here's Jemma's advice on creating the perfect personalised hamper or gift basket for Christmas: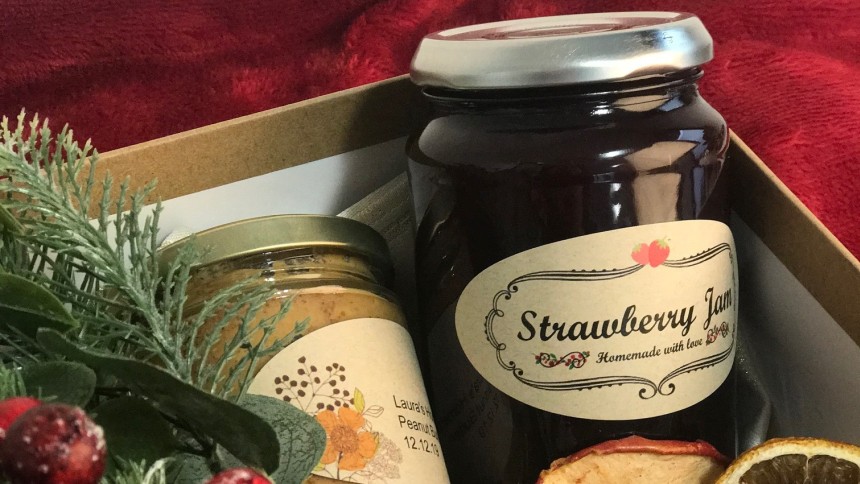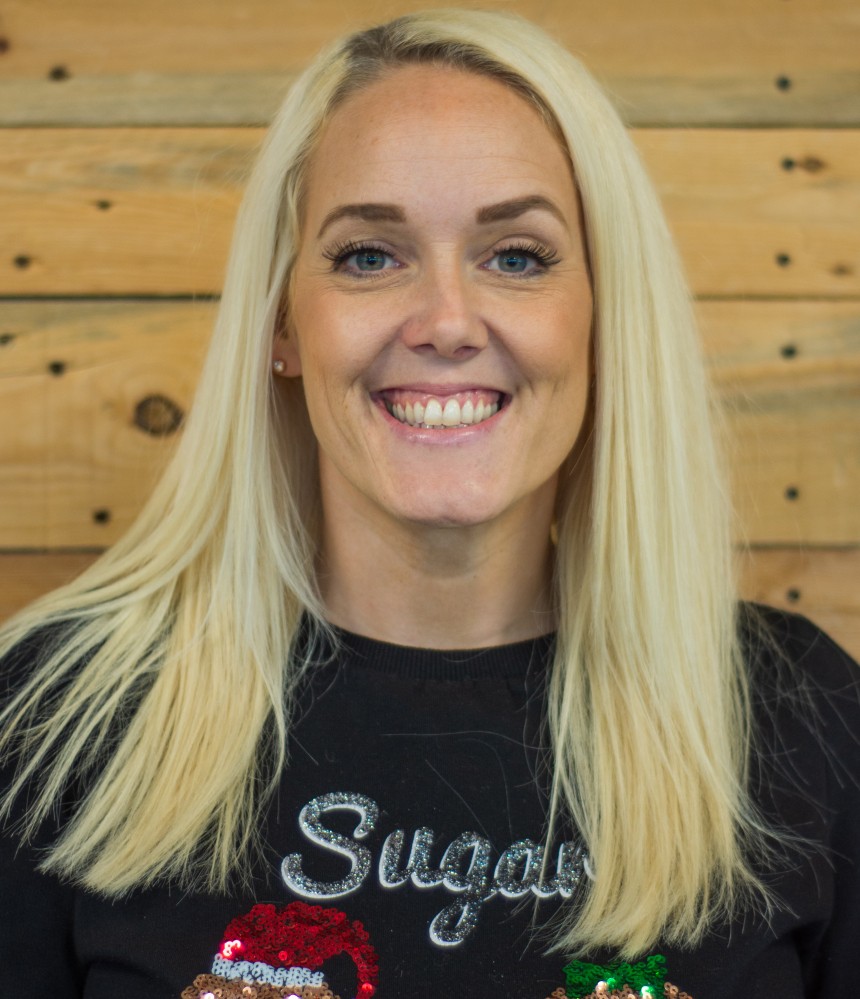 Every year it seems to happen, there's always that last minute gift to get and it always seems to happen after the online order deadlines.
You can be the most organised, working hard, bossing the festive season with your gift lists, wrapping paper and ribbon at the ready… Then, that last minute gift needs pops up and needs sorting (due to receiving a delicious bottle of Châteauneuf-du-Pape from your neighbour last year) which catches you off your guard! 
What better way to give the impression that you 'are' indeed bossing this organising thing and are completely prepared for the Christmas season, than a quick and simple hamper or gift basket?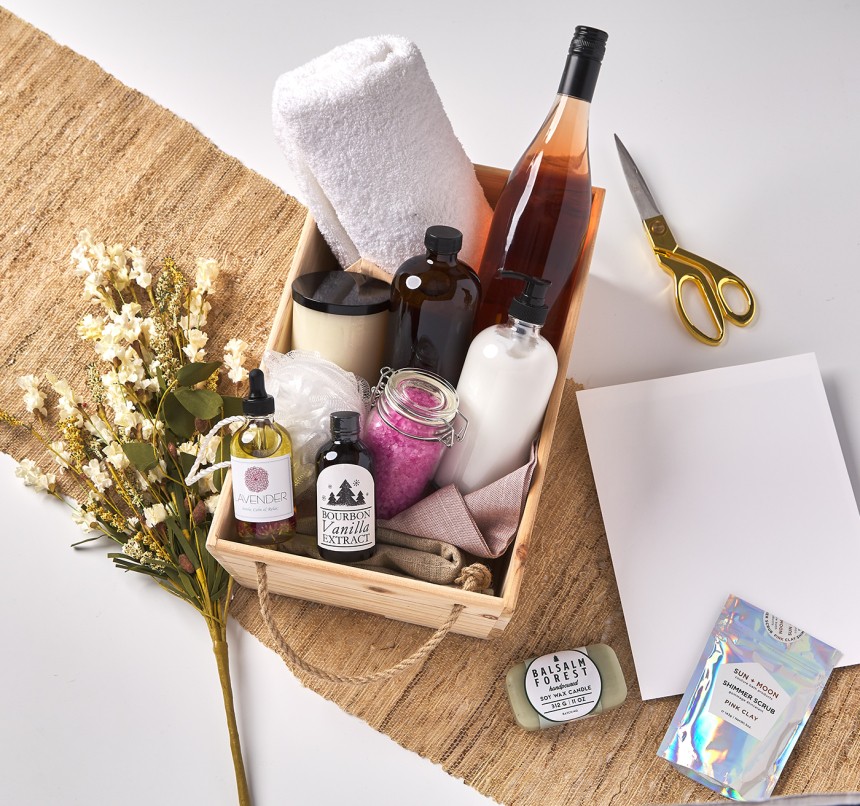 Need some inspiration?
Gift baskets/hampers are my 'go to' list is a life saver of gift, purely because it's adaptable to any age and any personality. Here are a couple of  favourites completed for family & co-workers;
Mum – Spa Gift basket – homemade face, foot and hair masks (labelled with my 'Jem' stamp stickers, just in case she's forgotten who I am). Accompanied with some chocolates and a miniature wine with personalised sticker's reminder her 'she's a Super Mummy'.
Grandad – Beer and snack Hamper – Loved doing this! Replacing the beer labels with my Grandfather's own personalised brand, including his face… seeing his face when he opened it was priceless!
Co-worker (Karen) – 'a few of her favourite things' – A complete random selection of stationery, her favourite tea, bath fizzers, candles (with personalised Karen-isms), fluffy socks and of course her favourite sweets and chocolate.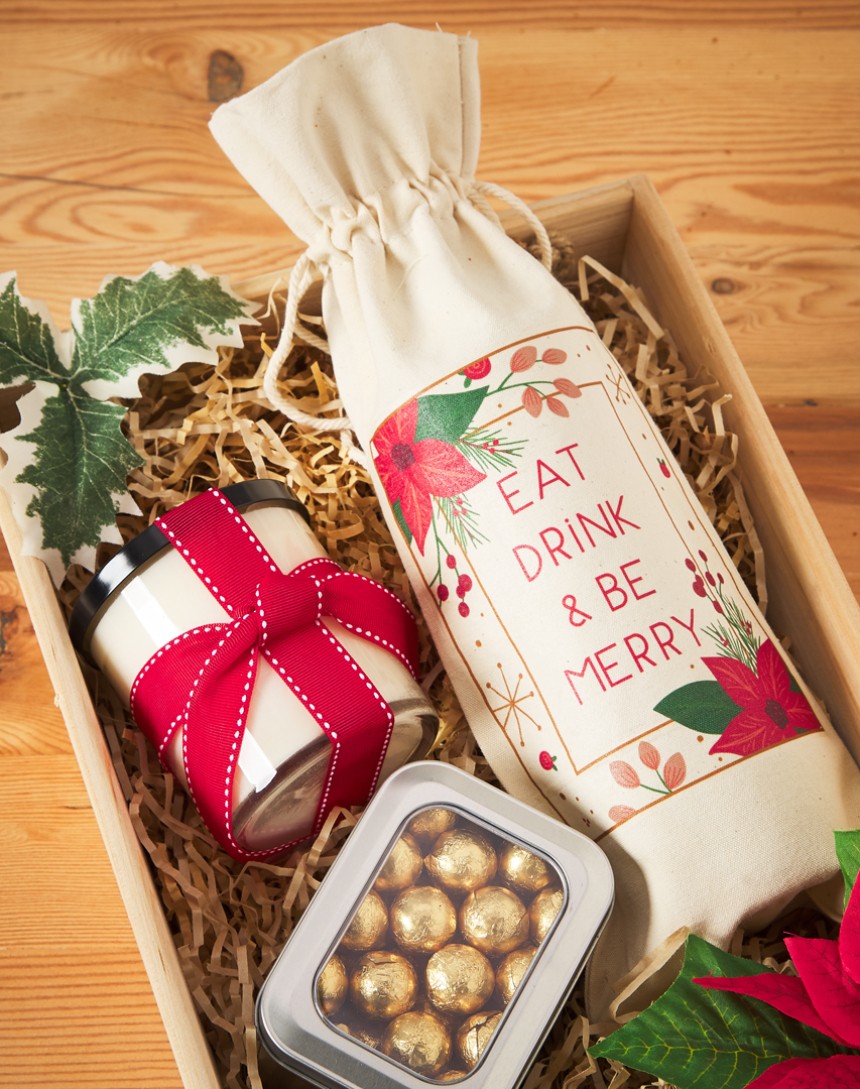 Quick how-to guide
So, let's get organised and here's a quick list of how to prepare a hamper that will have your neighbour pleasantly surprised when you deliver your door stop, draw dropper!
For this theme I have gone all out on the Christmas tidings;
How to:
1. Make a list of what you want to include – it's good to have a theme whether that's to the individual or purpose – i.e. birthday or Christmas.
2. Choose items and shop – when collecting your goodies, don't forget to including what you are going to present it in. Some ideas are craft baskets, serving trays or just simply storage boxes.
3. Get your labels and stickers prepared! Know what you want to personalise and how you're going to get it done! Avery Kraft Labels give any jar or bottle a lovely rustic look, which I love! 
4. Start with your filler – I find that scrunched tissue paper or shredded tissue paper works well. Or why not make secret gifts with a couple of present box or even using the presents – socks are great for this!  
5. Make it presentable – best way to do this is to have a play around with the arrangement of the goodies. Change it, rearrange it, overlap it and mix it up until you get the look you desire.
6. To wrap or not to wrap this is the question? – I prefer to wrap with cellophane, it's see through and gives it that professional finish. I have used wrapping paper or left the gift naked (especially if I have individually wrapped the goodies) it's your choice. If wrapping, I always use Avery Round Stickers – these are great for securing the cellophane in place and gives me the option to change if needed and rearrange.
7. The pièce de résistance… a bow to finish it off and viola, your personal and charming gift complete!
Avery product to help create beautiful hampers
Click on a product for more information
Get Creative this Christmas
Let Avery help you make a magical Christmas this year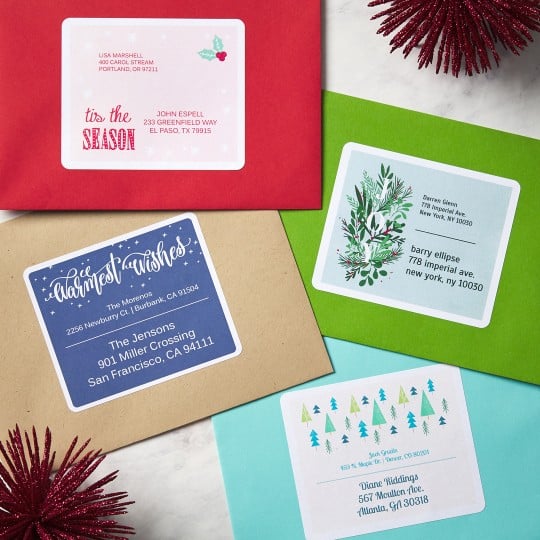 FREE Christmas templates
Our Christmas gallery has lots of free templates for you to customise this Christmas.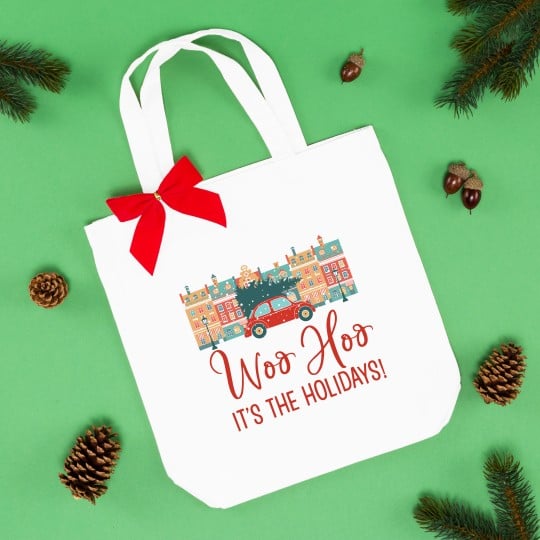 Christmas Inspiration
Whether you're after some festive labels for your Christmas cards or you fancy trying your hand at personalising your gifts, we have the Christmassy craft for you!