Creative Ideas for Fabric Transfers
using Avery Design & Print
Looking for new ways to stand out? Then our fabric transfers are a surefire way to immediately draw people's attention. Custom printing once required a rigorous silk-screening process but now you can make your own custom prints for babies, hen & stag parties, family reunions and more from your own printer! We'll walk you through a couple different ways you can use Avery iron-on Fabric Transfers and some tips to make sure everything comes out perfectly.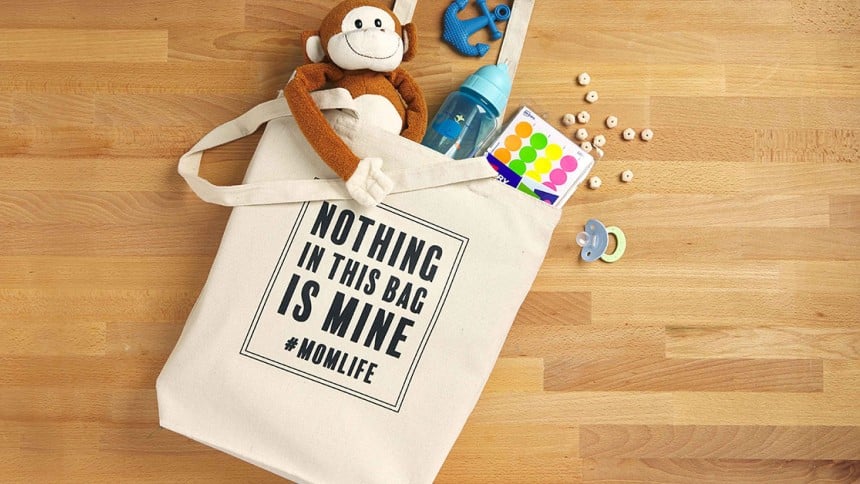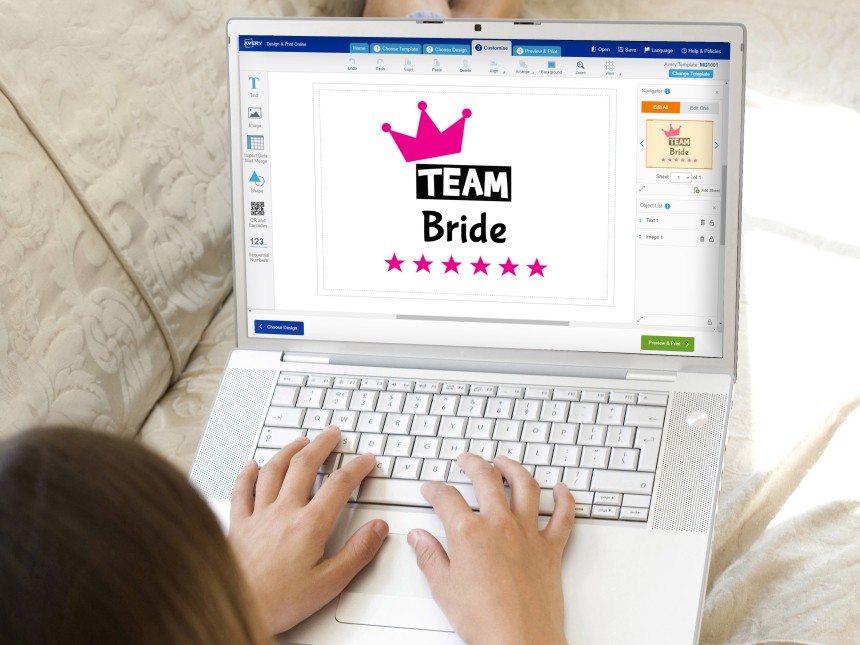 How to turn your blank transfers into beautiful prints
All Avery products can be customised using our free online design software. Avery Design & Print is the quick and easy way to personalise your Fabric Transfer no matter what it is you want to use them for.
We have lots of pre-designed templates available for you to pick from to get started (view our Fabric Transfer templates). Or, you can start from a blank template if you know exactly what it is you want to say!
Need a bit of help? We have lots of Step by Step Guides and Demo Videos to help you along the way.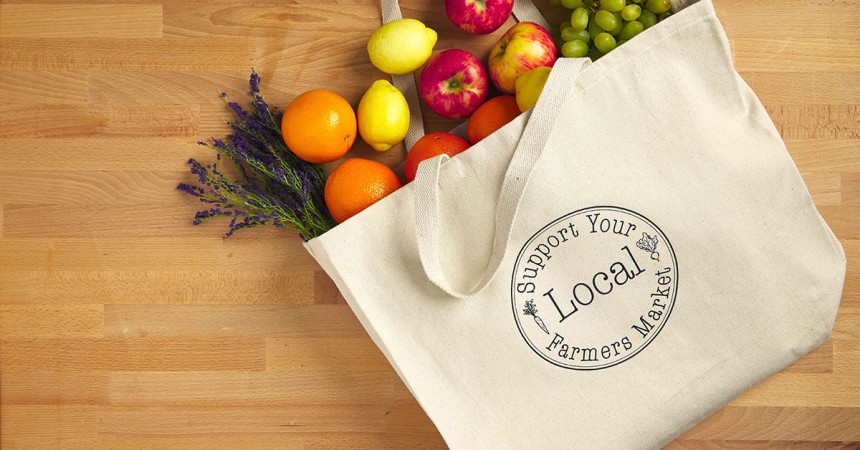 Stay farm fresh
Add a supportive message to your canvas bags to promote your local charity or campaign. You can also create your own custom messages in Design & Print Online our easy-to-use label creator. Our free design software makes it easy to add curved text, shapes, upload images and more.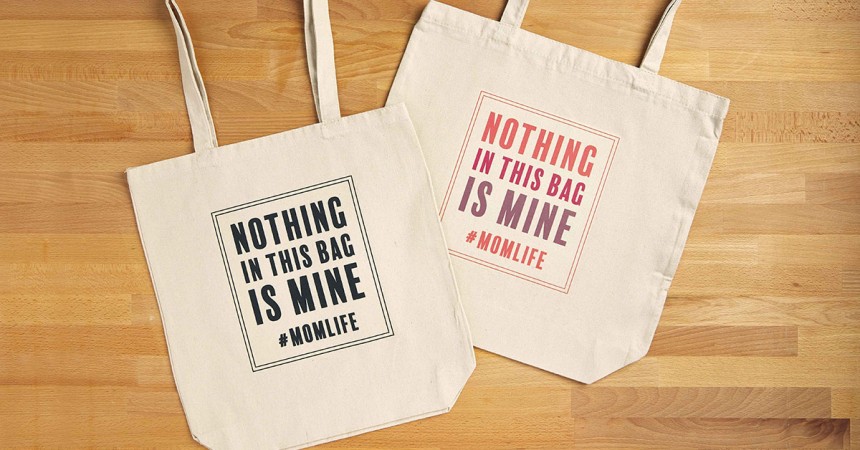 Mama's got a brand new bag
Give your tote bag even more personality with witty phrase or image that is sure to give other parents a well-earned laugh. You can also check out our gallery of fabric transfer templates in Design & Print Online to personalise and add in your own clever quips.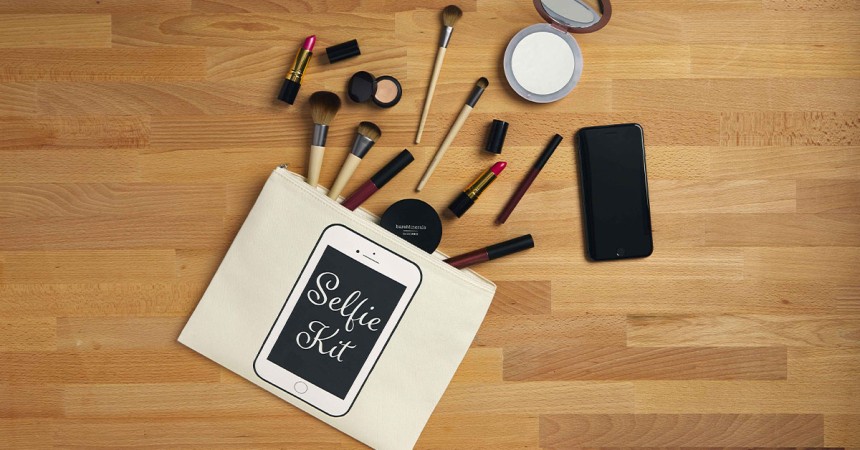 Treat your selfie
Make your own personalised makeup bags like this cute "Selfie Kit" idea. Although the bag is a lighter colour, we used a dark fabric transfer here since it helped the white parts of the design stand out. Dark fabric transfers use a white transfer sheet as opposed to light transfers which are transparent. Make sure to cut around your dark fabric transfer prints if you don't want the white background to show through.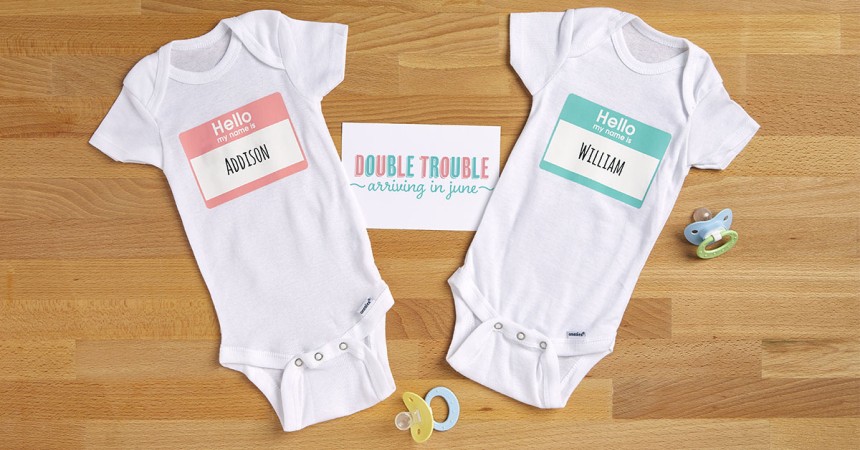 My name is…
Have you seen our "Hello my name is" name badges before? Why not use this classic design with fabric transfers to set up the perfect baby announcement. You can select from a variety of fonts to make the names stand out.
You can customise this template here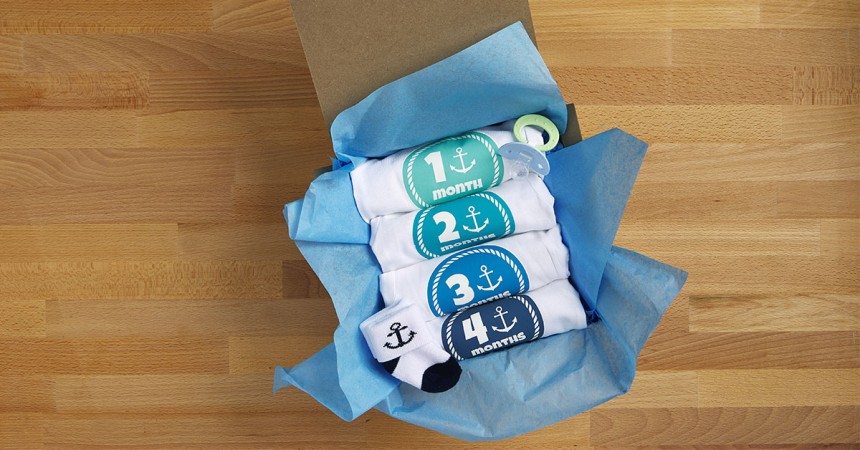 They grow up so fast
Are you a new mother? First of all, congratulations! Second of all, your newborn is going to start growing very quickly. Now you'll be able to commemorate each month with these custom baby onesies. Many crafters use labels for their baby's monthly photos, but fabric transfers add an extra level of quality that won't peel off.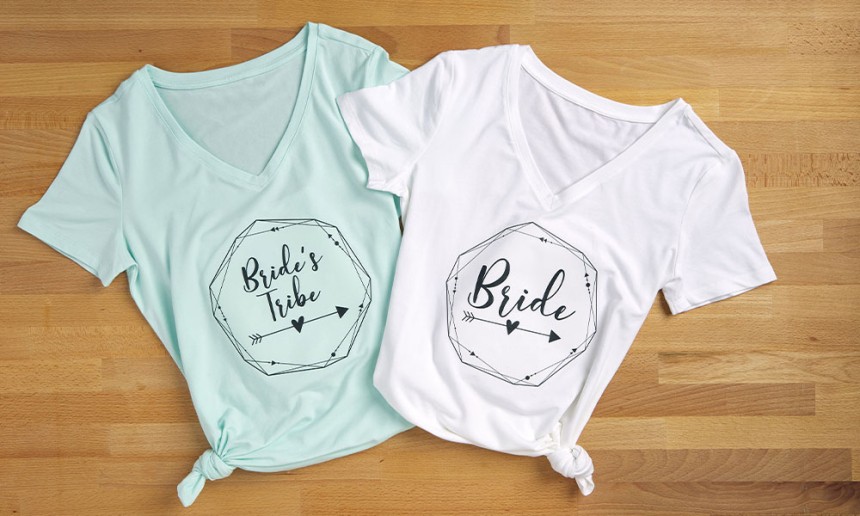 Getting everything just right
Fabric transfers are great for making custom made shirts for events or as party favours. Create these hen party shirts for an unforgettable memento. But remember to keep in mind that light fabric transfer designs need to be mirrored before printing. This is because the design is printed onto a clear film that is ironed onto your fabric. However, if you're using Design & Print, we'll keep track of whether you're using a light fabric transfer template and flip your print for you.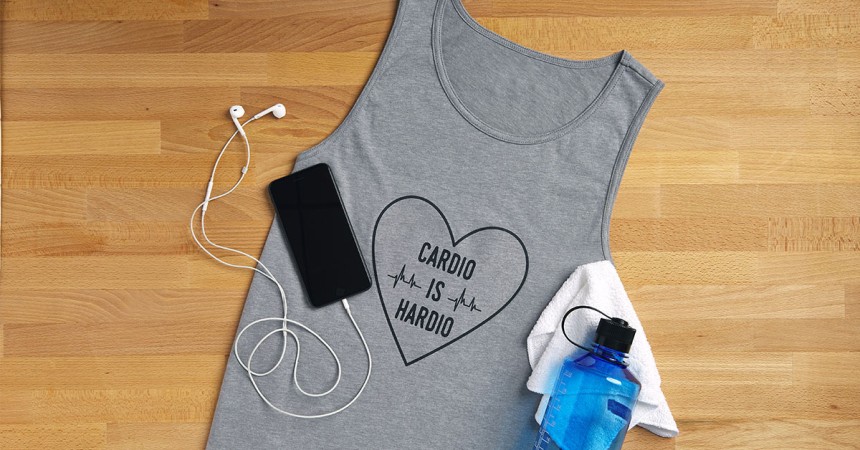 Pumping iron
Add a jolt of positivity to your physical activity with your own funny workout shirts. Ironing your own custom gear is an excellent way to get motivated and remind yourself to stay focused. If you want to make sure that your shirts come out just right, we have a step-by-step video on how to use our fabric transfers.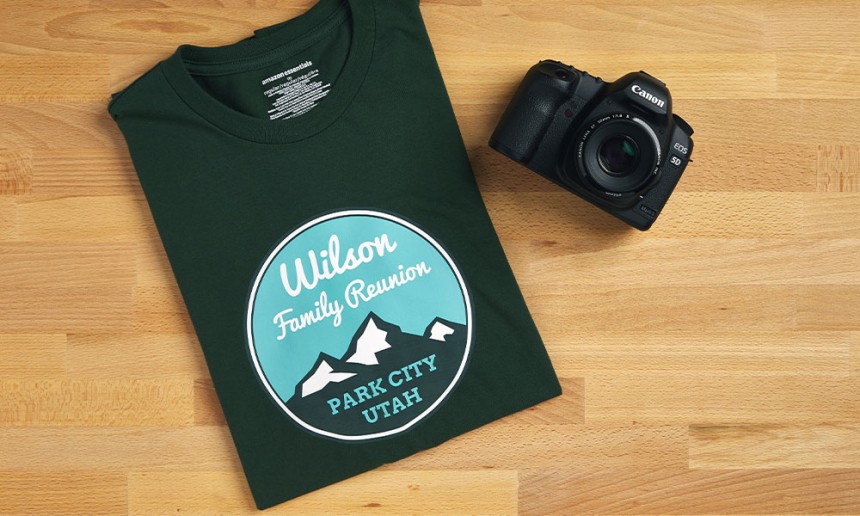 Fun for the whole family
Have a picture-perfect family holiday by making your own family t-shirts. Coordinated shirts are a fun way to get your friends and family into a celebratory mood while also making it easier to keep track of everyone in large crowds. Can be useful for school trips, sports events, team building and so much more!
Avery Design and Print Template Software
Our free software includes all sorts of creative tools to help you design and print your Avery products, perfectly, every time.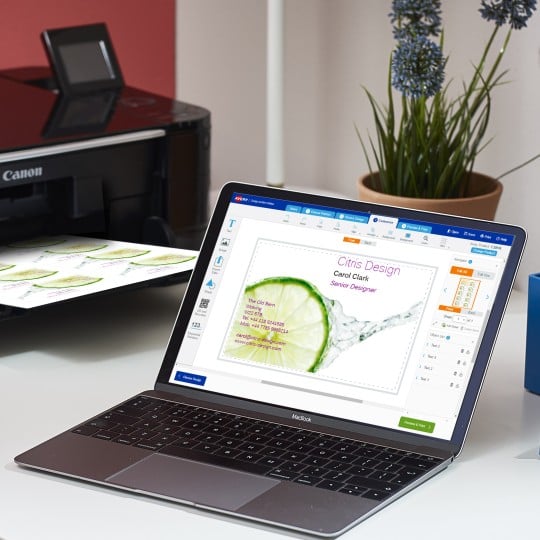 Ready to print?
Click here to open Design & Print and enter your Avery product's software code to get started.

Need some inspiration?
Why not have a look at one of our template design galleries to select a pre-design to customise