COVID-19 Work Signs & Posters
Make sure your work place is aware if the government guidance on coronavirus
Choose from a range of Avery label signs and stickers reminding employees of how to protect themselves and each other from coronavirus.
This self-adhesive posters are suitable for construction, warehouse, retailers, hospitality, medical and office work environments.
Our COVID-19 signage sticks securely to smooth surfaces. Removable and leaves no residue. Unaffected by temperatures from -5°C to +60°C
Choose from A3, A4 and circular pre-printed posters.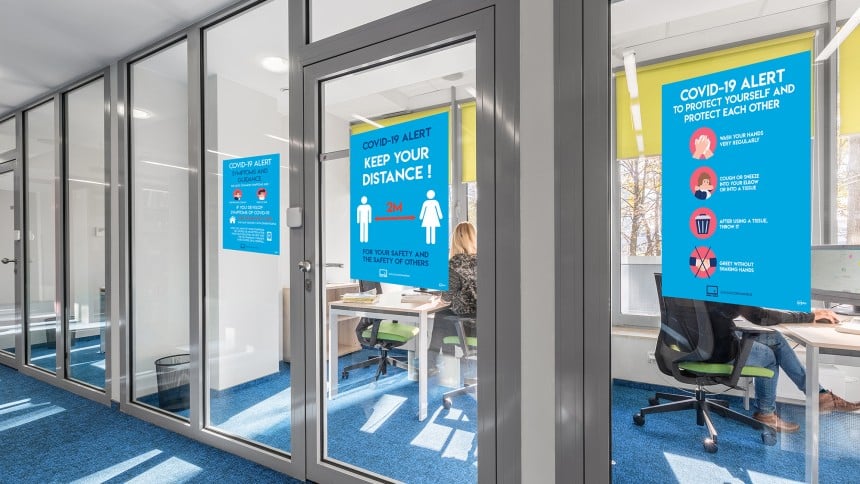 A4 COVID-19 Self-adhesive Posters
A3 COVID-19 Self-adhesive Signs
Circular COVID-19 Label Signs
COVID-19 - Be back to business ready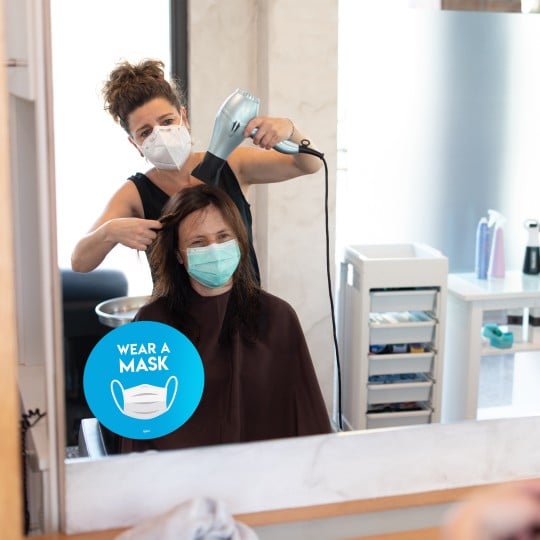 COVID-19 Business Advice and Guidance
Advice on how to get your business or office re-open for staff and customers with all the new coronavirus prevention measures. From implementing to social distancing to reassuring customer and employees it's safe to return.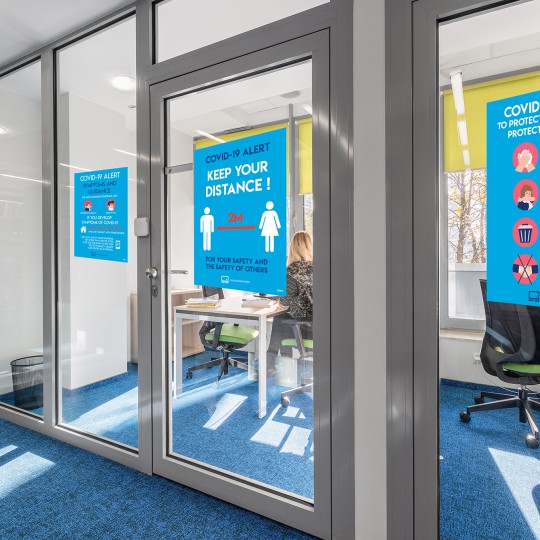 COVID-19 Signage
From social distancing posters and floor decals, to hand washing signage and Coronavirus symptoms signs, we have everything you need to get your business up and running again after the COVID-19 lockdown.