Organise your Life Label Pack
Get easily organised at home or work

Organisation is something everyone appreciates, but not something that everyone finds easy. We could all use a little bit of help to make sure our belongings don't go missing and the clutter doesn't take over. With the Avery 'Organise Your Life' pack you are locked and loaded to go and tackle that messy monster head on!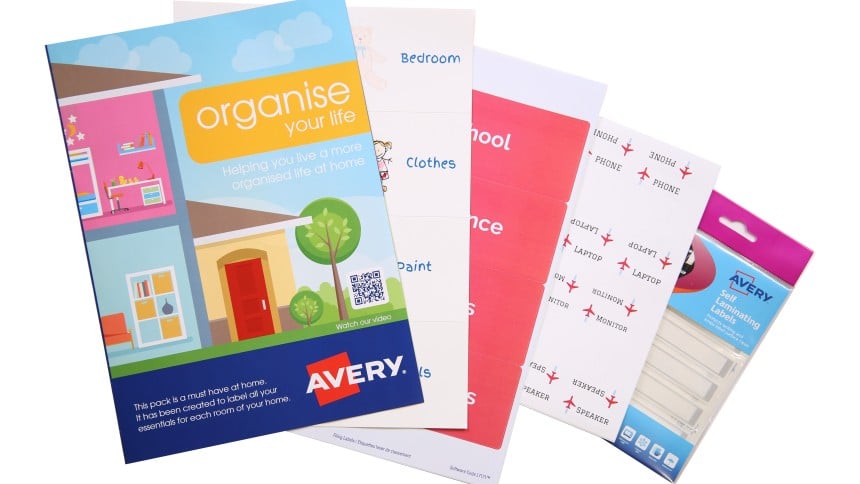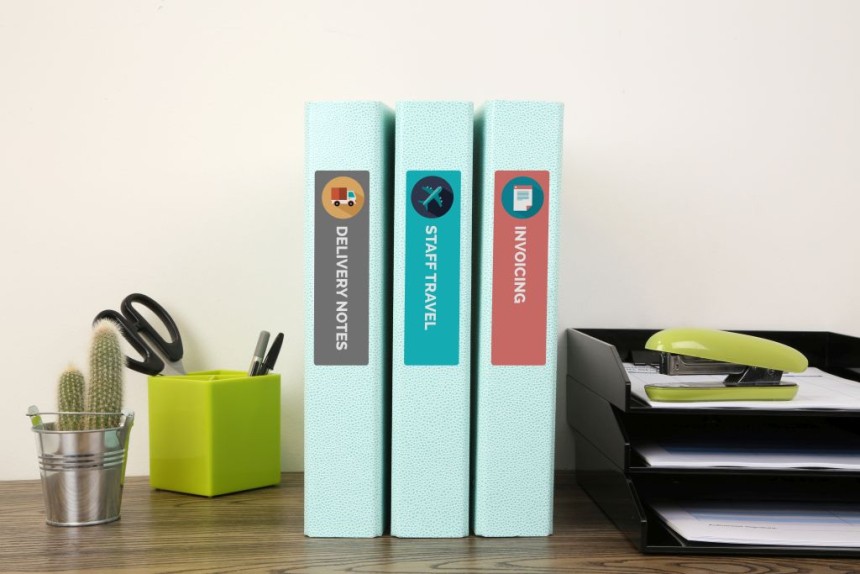 Filing Labels
The pack contains 4 Avery Products, the first of which being Avery L7171 Filing Labels. Getting your filing system in order is invaluable to saving yourself time and stress.
With Avery Design and Print software you can create attractive labels to add both colour and order to your filing system. By adding icons you can quickly identify the file you're looking for, and make putting away bills and insurance documents just a little more interesting.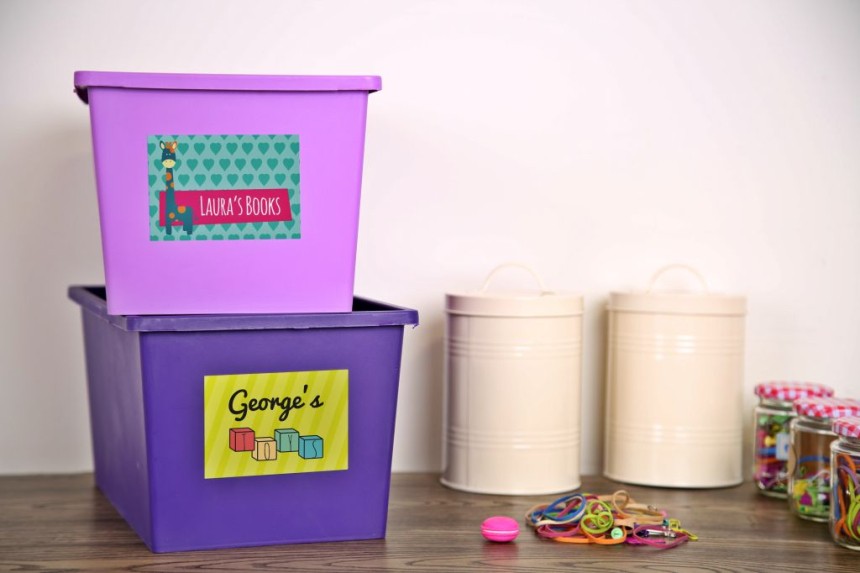 Multipurpose Labels
Within your pack you will also find Avery 3427 Multipurpose blank labels. As the name suggests, you really can use them for anything!
 
Organising your belongings into boxes, to make keeping and storing your stuff more easy, is a great way to reduce clutter. However, as you can imagine a growing collection of boxes could become just as confused as having everything strewn across the floor. Using your multipurpose labels to identify what's in each box, making it easy to find all the books and toys, is a great way to maximise your organisation. Again, you can create fun and modern designs using Avery templates.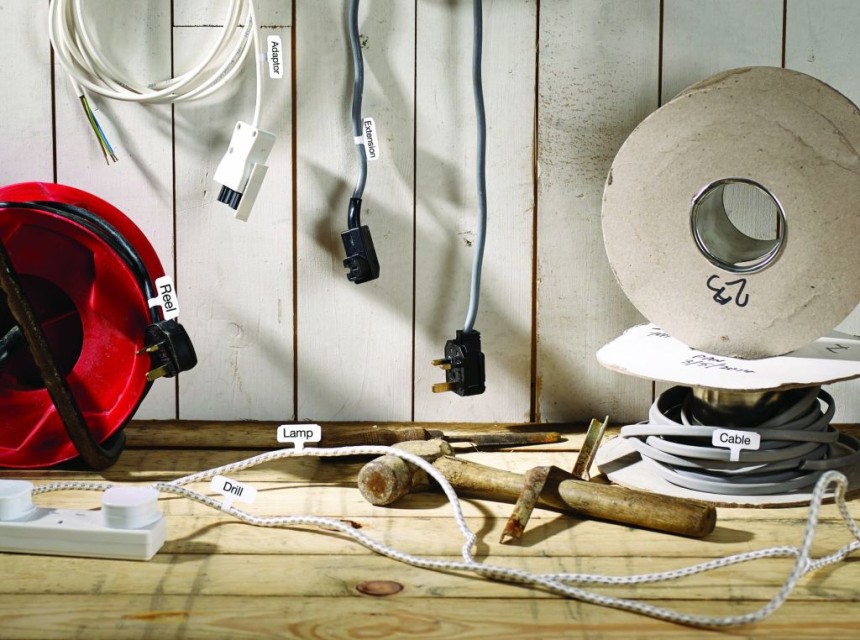 Cable Marker Labels
In the growing technological age the problem of crossed wires is ever increasing. Using Avery J8951 Cable markers you won't have to go through the pain of tracing back cables from source to plug.
Identify all your wires from your laptop to behind the TV and you will instantly feel a tangled weight being lifted off your shoulders. It's not only cables for technology that can get in a tangle however. Out in your garage or shed there's also a lot of opportunity to benefit from cable labels.
Drills, lights, adapters, and extension cords are only helpful when accessible, so keeping everything neat and separated will mean you can get that weekend DIY job done a little bit quicker, and a little bit easier.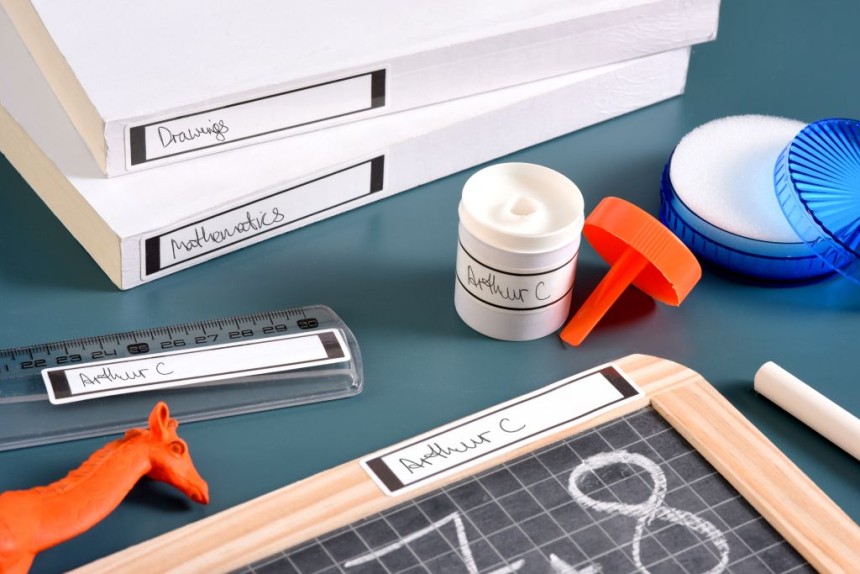 Self-lamination Labels
Avery 60-123 Self-laminating labels are the last in the extensive range you get within your 'Organise Your Life' pack. From marking up stuff for school, to lunches for work, these water and dirt resistant labels will last and make sure you always know where to find your stuff.
Simply write on the labels, seal the label with the laminate film cover and then stick.
The products in this pack are intended to help you make sure everything is in order so you can get back to enjoying simple tasks without those little stresses creeping in and interrupting! With the range of labels and the Avery Design and Print software the new, fully organised you is ready to be unleashed!
You can purchase your Organise Your Life label pack at Amazon by clicking here!