DIY Christmas Gifts - Cookie Making Kit
Who doesn't love receiving baked goodies!
One of the best things about Christmas is baking!
Who doesn't want a freshly baked cookie, especially when they are homemade. There is something special about receiving some homemade biscuits as a gift. It might seem simple but the gesture is one that many love, after all you've worked to bake them!
One way you can jazz up a homemade batch of cookies is to create a cookie kit! As well as baking the cookies, you can send them in a kit so that they can be decorated by the receiver and be sure to add a personalised label or custom sticker. Just parcel up some fun toppings, like icing and sprinkles, and you've created a cookie decoration kit! 
To help you kick start your cookie kit, Kristine from our marketing team has shared with us her favourite Christmas cookie recipe below: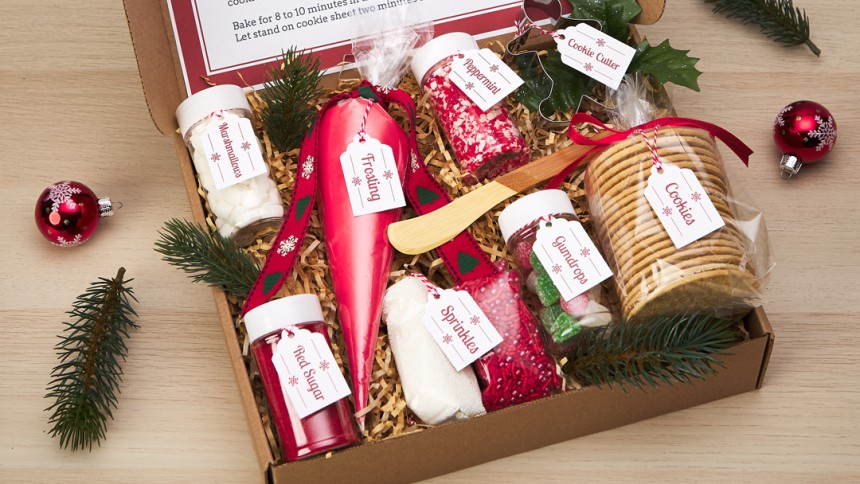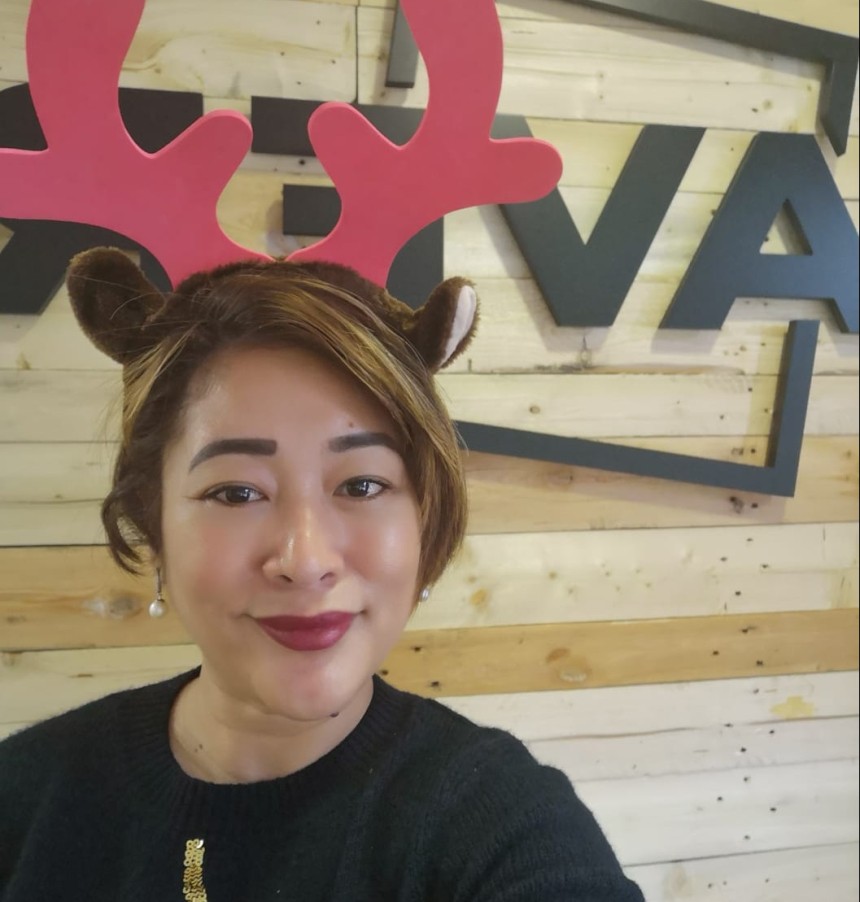 Whenever we think of new (non-Asian) dishes to make, whether they're savoury or sweet, my mother-in-law is often the source of great recipes. I am always reassured that whatever she recommends has already been tried and tested, and her dishes and creations have always been a hit with family and friends! I'm glad that my husband has inherited my mother-in-law's love for cooking and baking, so my tummy (and heart) is always full! Mind you, I do my fair share in the kitchen by cleaning and washing after him. 
So for Christmas, we thought about creating some traditional Christmas cookies that we can give out as gifts to family and friends, and also have at home during the festive season. And so, our first port of call was my mother-in-law who recommended this very festive Pepperkaker (Scandinavian) spiced Christmas biscuits that she discovered many years ago.
Pepperkaker, or pepper cakes, get their name from the warming black pepper that was traditionally mixed in with the other spices. This is a nice, thin, crispy biscuit that's full of the Christmas flavours we know and love like cinnamon, cloves, ginger, cardamom. They can be rolled out thinly, and cut into any shape – stars, hearts, moon, Christmas trees or traditional round. The ingredient list may look long because of the spices needed, but these are actually easy-to-make and they don't take too long to cook.
These biscuits are great with coffee, tea or any other drink, and she recommends serving them as a mid-morning snack on Christmas morning. You can pack them in small bags, with a personalized label or gift card, and use them as stocking fillers or just hand them out to family and friends.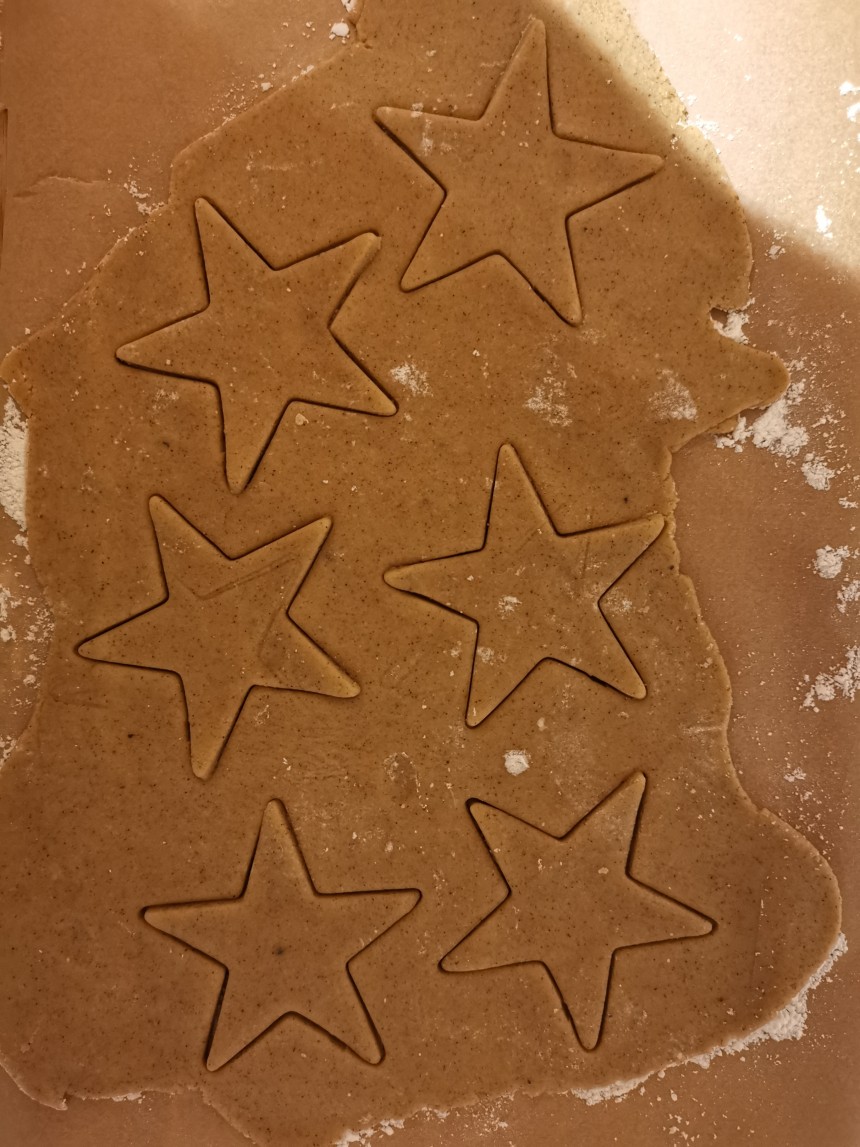 Ingredients
Pepperkaker – Scandinavian Spiced Christmas Biscuits
Do chill the dough overnight as it really helps to roll it out thinly, plus it gives the flavours time to develop.  The dough freezes well so you can bake only what you want at the time.
Ingredients
150g unsalted butter, softened                              150g caster sugar
70ml treacle                                                                50ml golden syrup
75ml whole milk                                                         1 medium egg yolk
450g plain flour                                                          2 tsp ground ginger
2 tsp cinnamon                                                          1 tsp cardamom, ground fine
1 tsp bicarb of soda                                                   1 tsp ground cloves
quarter tsp fine ground black pepper                   half tsp fine sea salt
Makes 40                          Prep time: 15 mins                        Cooking time: 10 mins
Instructions
1. Can be made with a food processor or by hand.  Cream the butter and sugar together until pale and fluffy. Mix the treacle, golden syrup, milk, and egg yolk together in a bowl or jug and stir 400g flour and all the other dry ingredients together in a separate bowl.
2. Alternate between adding wet and dry ingredients in stages, mixing as you go, until the dough comes together. Add some or all of the remaining 50g flour if the mixture seems too wet, although you want it to be quite sticky – it will set when refrigerated.
3. Divide the mixture in two and wrap in cling film, squishing and smoothing the mixture down as you seal it up until you have a round disc about 10cm wide.  Refrigerate overnight or freeze until needed. Allow the dough to come to room temperature for about 15-20 minutes.  If you are using frozen dough, you will need to let it defrost overnight in the fridge beforehand.
4. Preheat the oven to 170C or 150C fan and gas mark 3-4 and line two or three large baking sheets with baking parchment. Roll out the biscuit dough with a floured rolling pin on a lightly floured surface until it is roughly 2mm thick. The thinner you roll it, the crisper the biscuits will be – but if the dough gets too thin, the biscuits may be tricky to transfer to a baking sheet.  You may find it easier to roll the dough directly on to the baking sheet and cut out the biscuit shapes there, lifting off the excess dough to roll out for the next batch.
5. Bake on the middle shelf of the oven for 8-10 minutes or until golden brown and crisp. Allow to cool on a wire rack while you repeat the rolling. If the biscuits are still a little soft, you can always pop them back in a 150C or 130C or Mark 2 oven to dry out.

Can be kept in an airtight container for several weeks. Can be reheated in the oven for 5-10 minutes to crisp them again if they start to soften.
Source: Recipe was taken from a Woman's Magazine
Get Creative this Christmas
Let Avery help you make a magical Christmas this year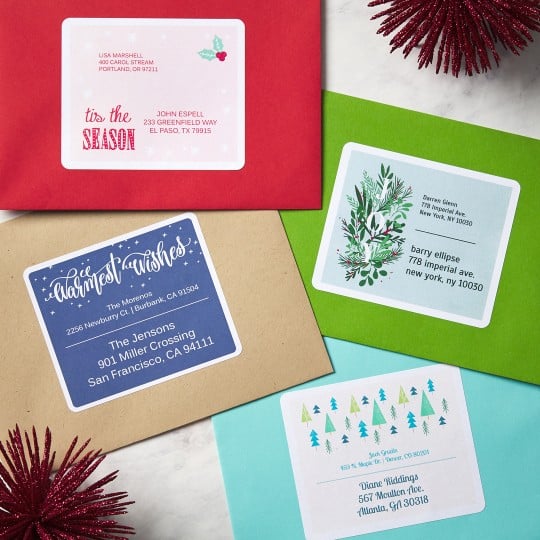 FREE Christmas templates
Our Christmas gallery has lots of free templates for you to customise this Christmas.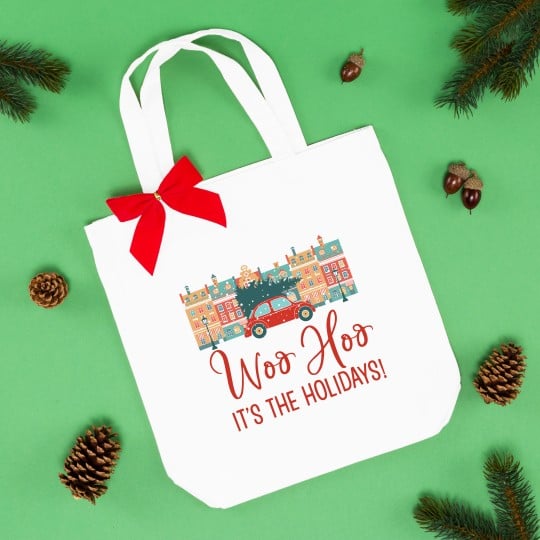 Christmas Inspiration
Whether you're after some festive labels for your Christmas cards or you fancy trying your hand at personalising your gifts, we have the Christmassy craft for you!