Every label tells a story
Our scientific study into the impact of labels
Avery has completed a detailed and in-depth study of how labels can be used to help small businesses attract attention and encourage purchase. At the start of the study our psychologist read 159 academic papers about previously conducted research to see what was already known about labelling and what still needed to be discovered.
We then used cutting-edge eye-tracking apparatus in controlled laboratory conditions to trace exactly where a label can lead the eye. For our final stage of research, we completed three online experiments, with 1,108 British adults, to examine the logical and behavioural aspects of labels.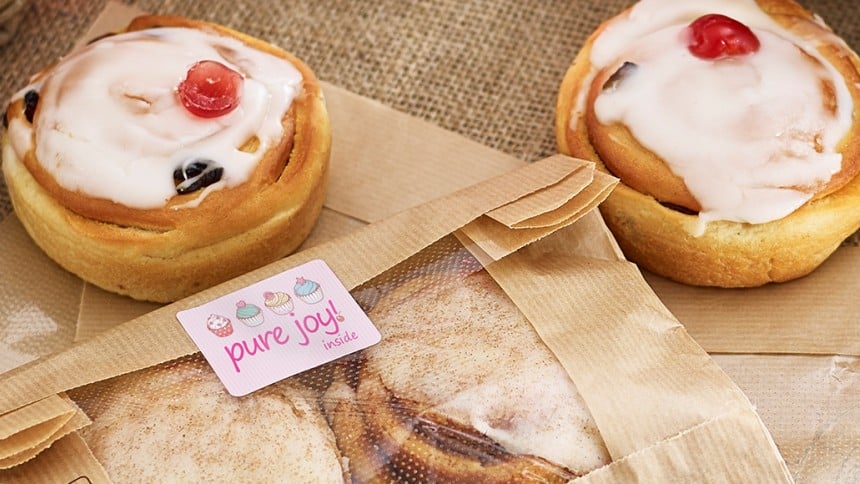 Do you know the true power of your labels?
From creating product labels that will attract attention to your packages being delivered, our research has revealed the importance and power that labels can have.
Fonts, images, messaging and overall design can have a big impact on first impressions, purchase intent, word of mouth and even brand love.  
How can you design your own product labels?
Our scientific research has shown that putting thought and detail into your product labels will help you get your products noticed, increase purchase intent and even spread brand love.
Discover how easy it is to create your own product labels and what you should include on them.
Discover the secrets to successful shipping
How much attention do you give to your labels when sending mail and parcels?
Our research highlighted the importance of multiple labels on packaging, as well as revealing the font styles, images, designs and messages that work best for creating a lasting impression.