Make your Mailings Merry
Create Christmas Cheer With Envelopes and Parcels
Have you noticed how people appreciate receiving letters and parcels in the post more than ever? These days it's all about email communication, gift vouchers and being generally busy. Christmas cards and parcels are almost an endangered species, however it means that people will enjoy them even more.

You can make sure your Christmas cards and parcels delight your friends and family with some planning,  preparation and a few tips from Avery. Your parcels will be bringing Christmas cheer to loved ones from the moment they receive them to when they open them on Christmas day!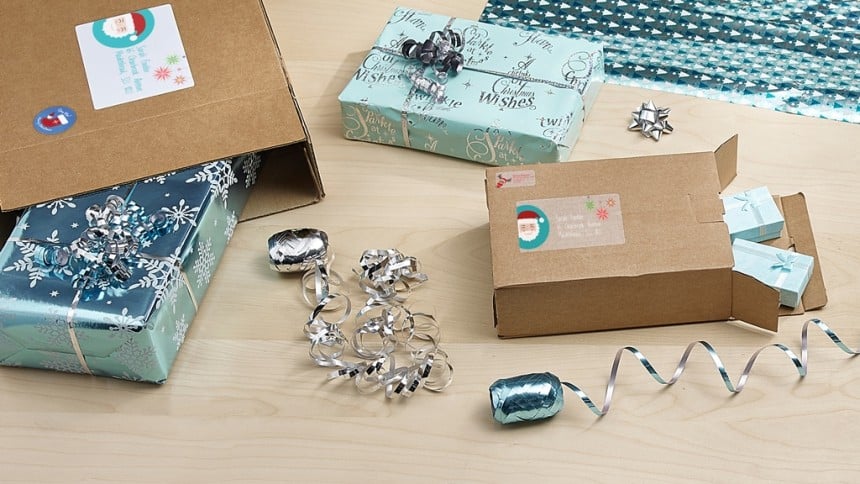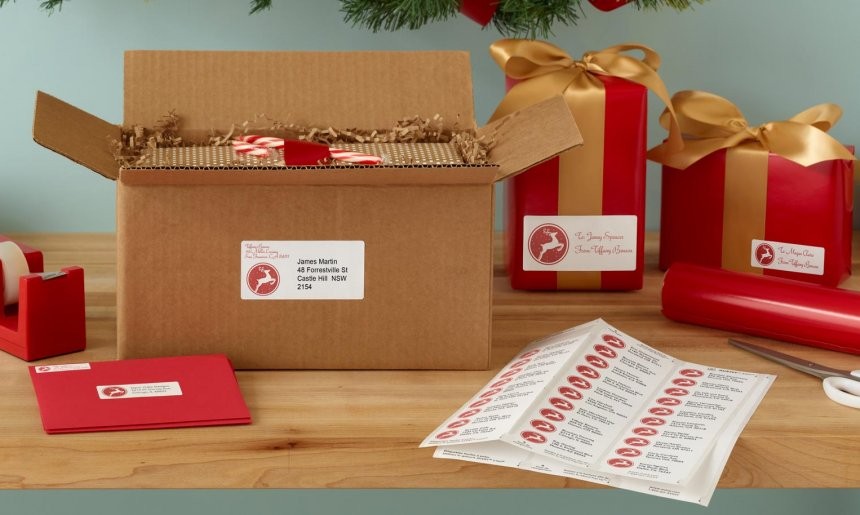 Your Parcels need to travel safe
Think About restrictions overseas
How many times have you found the gift for a family member, only to realise that shipping it to them is going to be too hard or expensive? Unfortunately, this is something you need to take into consideration when selecting gifts that need to be shipped.
Think about the size, shape, weight and value of the gift and don't forget about custom restrictions if you're shipping overseas. That beautiful olive oil that you know your Dad will love might not go down very well customs in another country!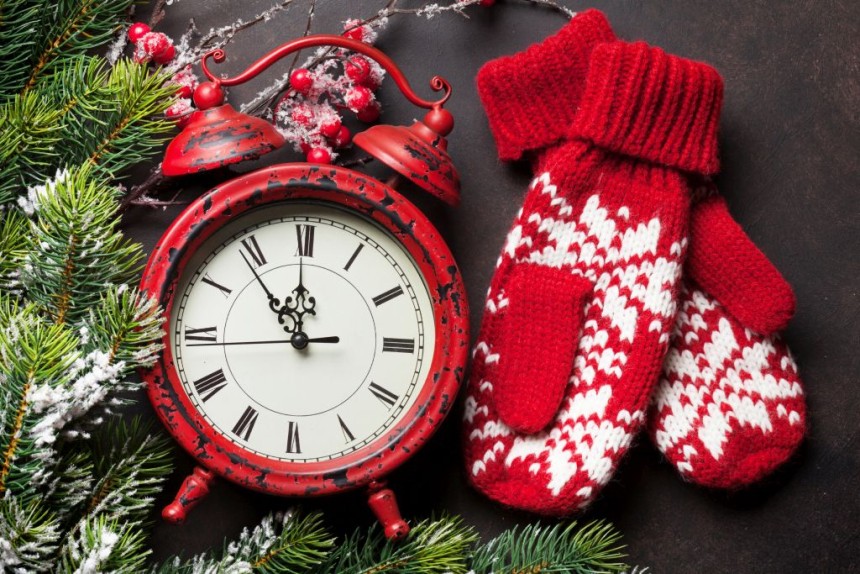 Start early
Beat the rush
You would think that with fewer people sending parcels, the lines at the post office would be shorter. However in peak Christmas times this is not the case.

Get your parcels and packages ready and shipped according to your delivery time frame guidelines (or even earlier). It's less stressful knowing that you have some of your Christmas tasks out of the way.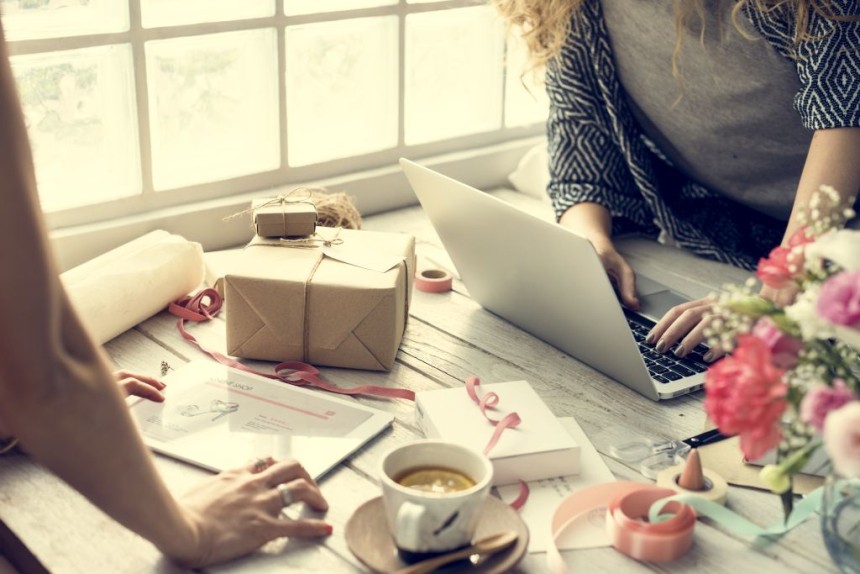 Make the right choice
Choose the right box
When you send out parcels, make sure your box isn't too small or big. The last thing you want is for your gifts to be poking out the top. You also don't want to pay extra for shipping or have your gifts rolling around in a box that is too big.
Heavy items require a good strong box, so make sure you find one substantial enough to suit your heavy gift. Use packaging materials to frame and protect your presents and make sure you seal the box well. Christmas morning just won't be the same if the present is damaged!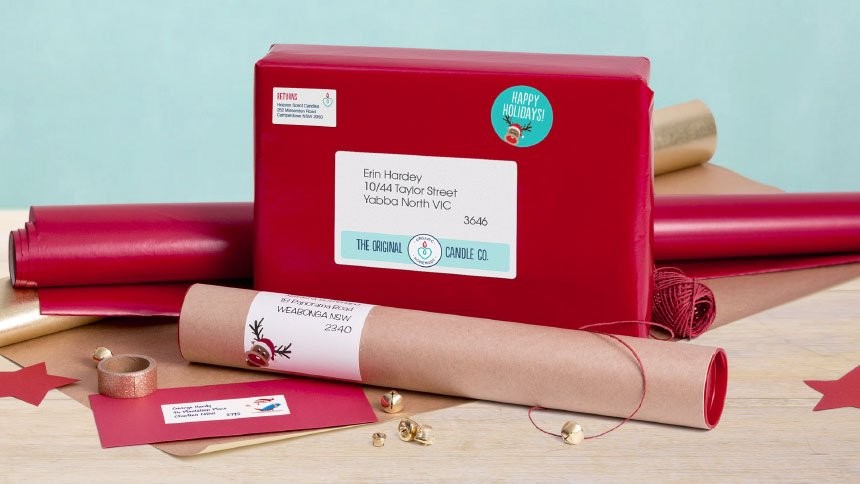 Use white inkjet address and parcel labels
White inkjet labels
Avery Inkjet address labels can make mailings quick and easy with with our special QuickDRY™ promise. Smudge free results are guaranteed so you can confidently apply the label straight after printing and onto your envelopes and parcels.
Whether you're printing in black and white or adding colour, these super white printer labels will look sharp and smart on your envelopes and packages. Label sizes perfectly optimised for all standard envelopes. These white inkjet labels can be used with most popular inkjet printers.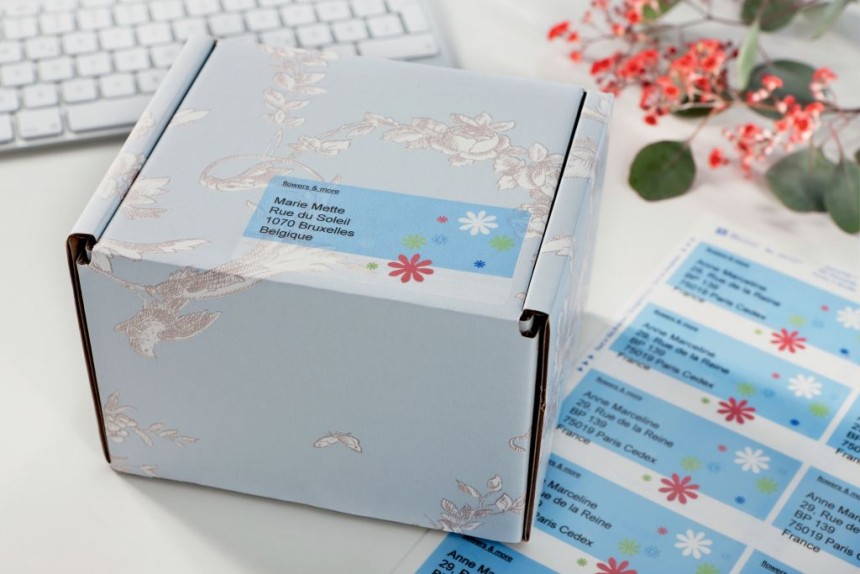 Clear Inkjet Address and parcel Labels
Clear inkjet labels
Avery Clear Addressing Labels give a professional finish to your mailings as it looks like the text has been printed directly onto the envelope. Whatever the colour of the envelope, these transparent labels virtually disappear.
You can peel your favourite labels along the perforation to expose the edges and apply in no time at all using the unique QuickPEEL™ feature. These clear inkjet labels can be used with most popular inkjet printers.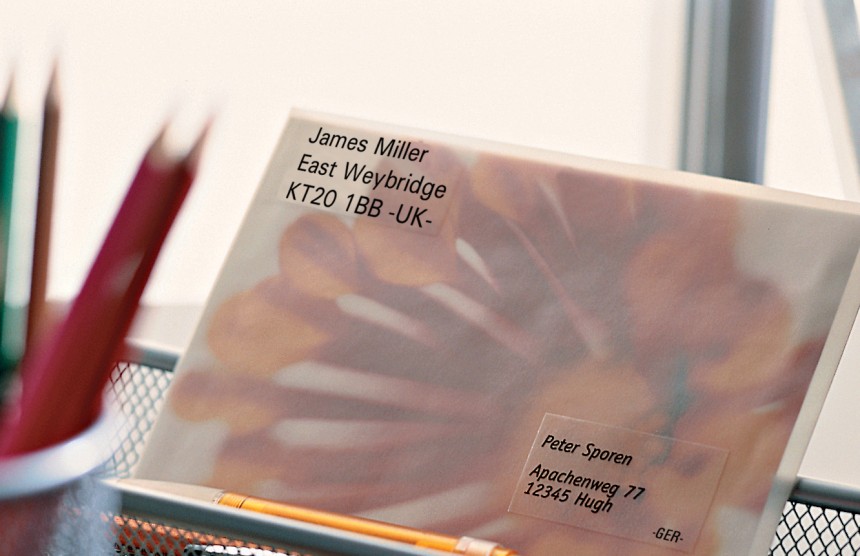 Mini inkjet labels
Make it easy for returns
Have you moved house recently and are worried people won't know your address? Use Avery mini Inkjet address labels to put on the back of your Christmas cards and parcels. This was your friends and family will know where they can send your cards to! Avery Clear Mini Address Labels are a great little way to ensure undelivered mail is returned to the sender.
These small sized transparent blank labels come in 65 labels per sheet dedicated for use in your inkjet printer. They will look sharp and smart on the back of your envelopes and let the colour of your envelopes shine through.
Christmas mailing products
Click on a product for further information
Get Creative this Christmas
Let Avery help you make a magical Christmas this year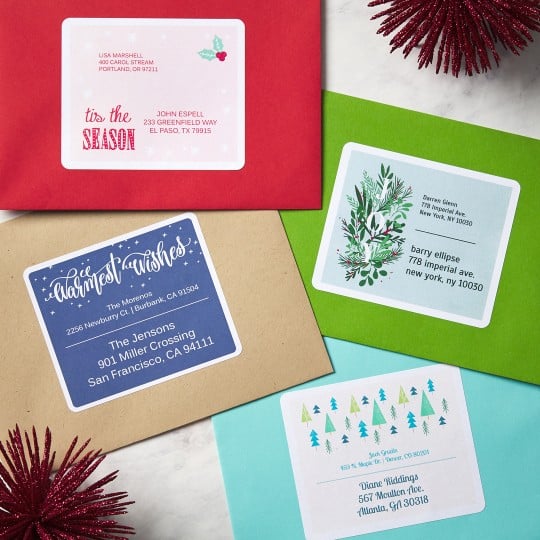 FREE Christmas templates
Our Christmas gallery has lots of free templates for you to customise this Christmas.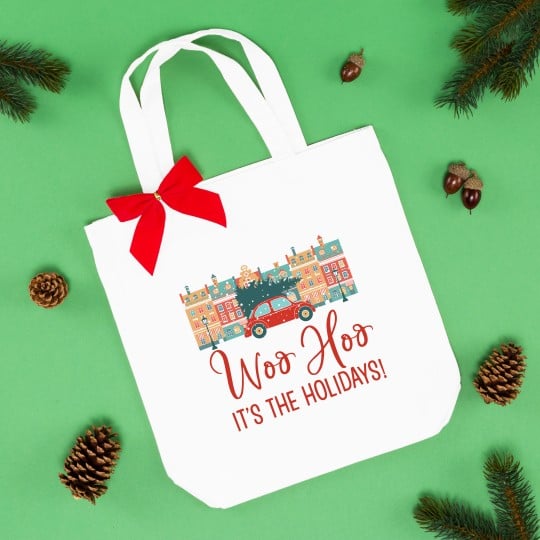 Christmas Inspiration
Whether you're after some festive labels for your Christmas cards or you fancy trying your hand at personalising your gifts, we have the Christmassy craft for you!