How-to: Avery IndexMaker™
Card dividers with customisable label tabs
Different to most other dividers, Avery IndexMaker™ incorporates an Easy Apply technology to help you customise your tab labels or stickers, peel, and apply directly to the divider tabs. Simple!
To help you use Avery IndexMaker™ range of dividers, we have put together a quick and easy how-to guide.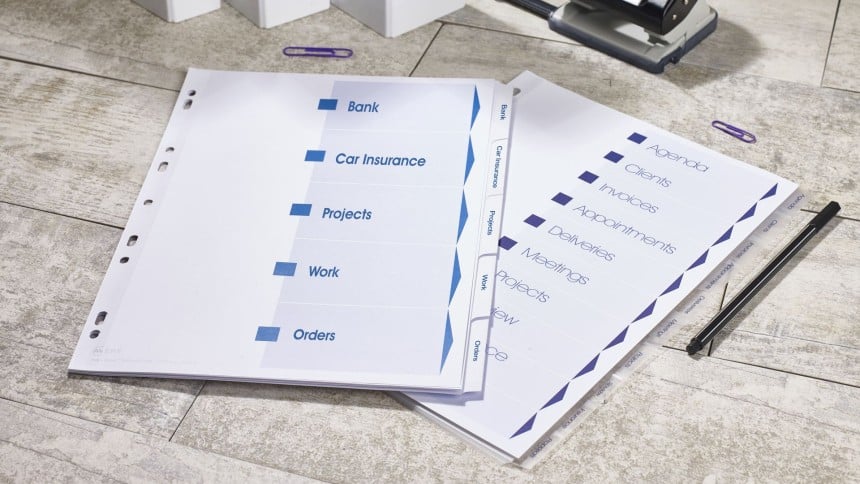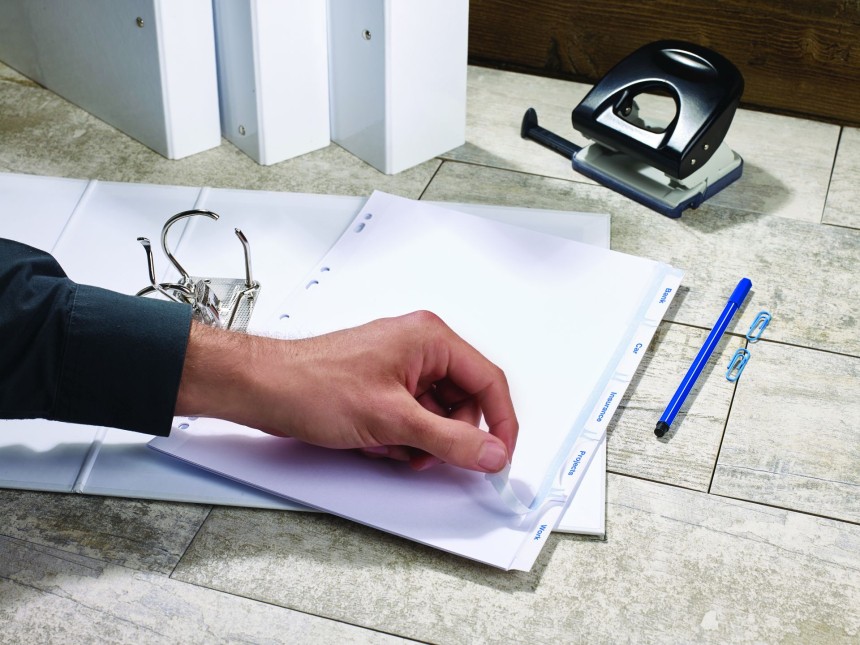 1. Create and print your tabs
Whether you are putting together a customer presentation, a training pack or a course folder, you need to decide what you want your tabs and table of contents to include.
If you are printing directly onto the tab, you can customise your dividers with Avery's easy-to-use software and templates; Avery Design and Print
Alternatively, with IndexMaker™ dividers, you can write straight onto the tab!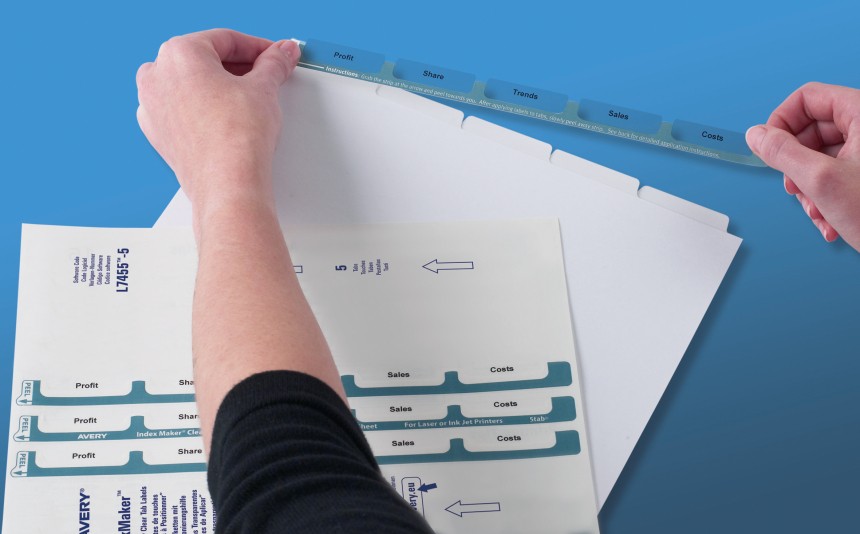 2. Stack your dividers and peel off the label strip
After printing, stack your dividers so they are straight and aligned with each other.
Carefully peel off a strip of labels from the sheet and align the labels with the divider tabs, ensuring that they are in a straight line.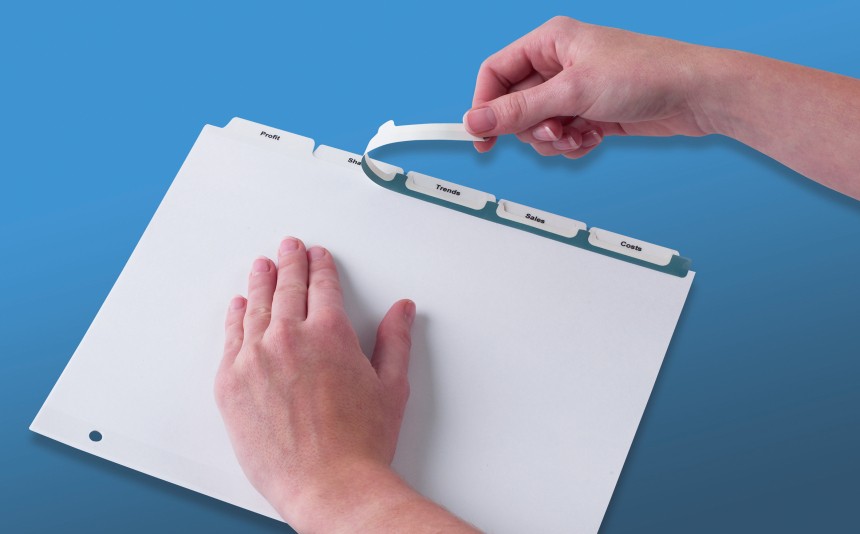 3. Apply the labels and peel of the excess
Firmly press the labels down and apply the labels onto the divider tabs, from left to right.
Slowly peel away the strip in a downward motion. This will remove the excess label material whilst leaving your tabs securely in place on your dividers.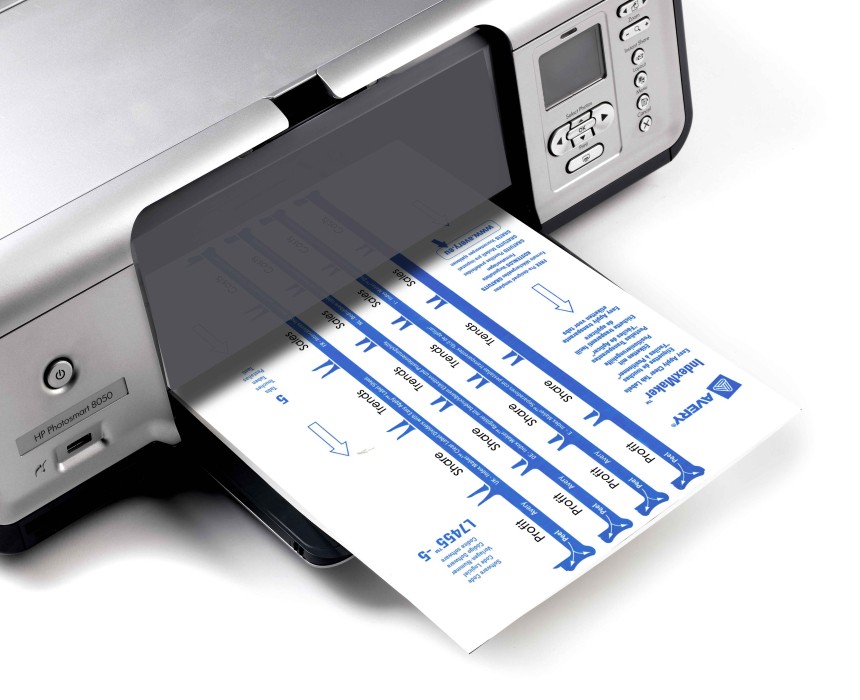 Printing tips
To optimise your printer performance when using the Easy Label Sheet:
1. In the Print Dialog, select your printer and click Properties
2. Under Paper or Paper Source, set the Paper Source to Manual Feed (or Multipurpose Tray).
3. Set Media or Media Type to Labels

Whatever your requirement may be, the Avery range of dividers offers a complete and professional solution to your needs and requirements. Customise your dividers with Avery's easy-to-use software and templates; Avery Design and Print.
Avery IndexMaker dividers:
Click on a range to view the products
Avery Design and Print Template Software
Our free software includes all sorts of creative tools to help you design and print your Avery products, perfectly, every time.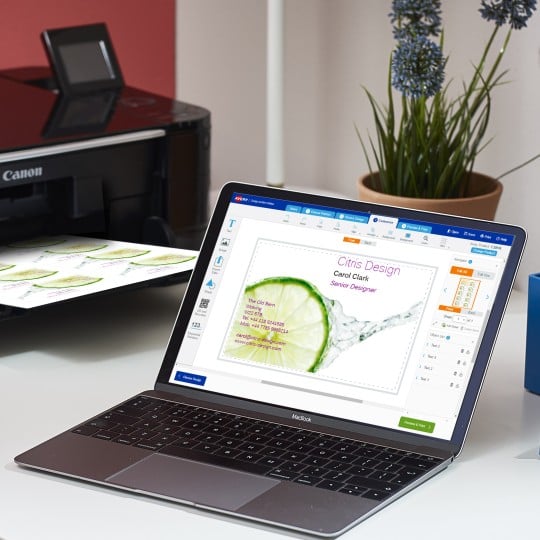 Ready to print?
Click here to open Design & Print and enter your Avery product's software code to get started.

Need some inspiration?
Why not have a look at one of our template design galleries to select a pre-design to customise