Hand Sanitiser Label Designs
Free Template Gallery
Hand Sanitiser Labels are suddenly in high demand. Avery manufacture a range of label materials particularly suitable for Hand Sanitiser bottles. Because Hand Sanitiser tends to be alcohol based (and drippy!) you want a label or sticker that is long lasting, hard wearing and also wipe-clean. 

By combining our resistant polypropylene label products with our free Hand Sanitizer label templates below, you can create professional DIY labels and get your product to market fast, to help fight infections.

It's important that hand sanitiser labels also include a range of key safety information and usage instructions. Don't forget to add a second label that includes ingredients and appropriate hazard warnings to the back of your product.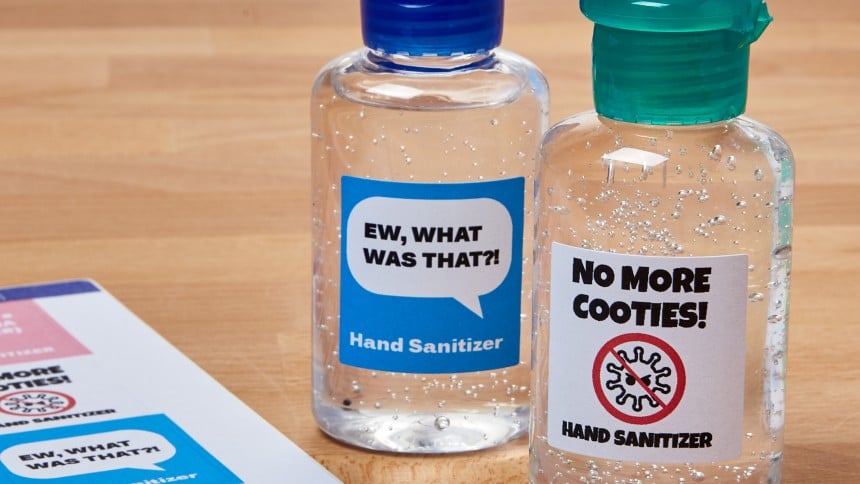 Free Hand Sanitiser Label Template Designs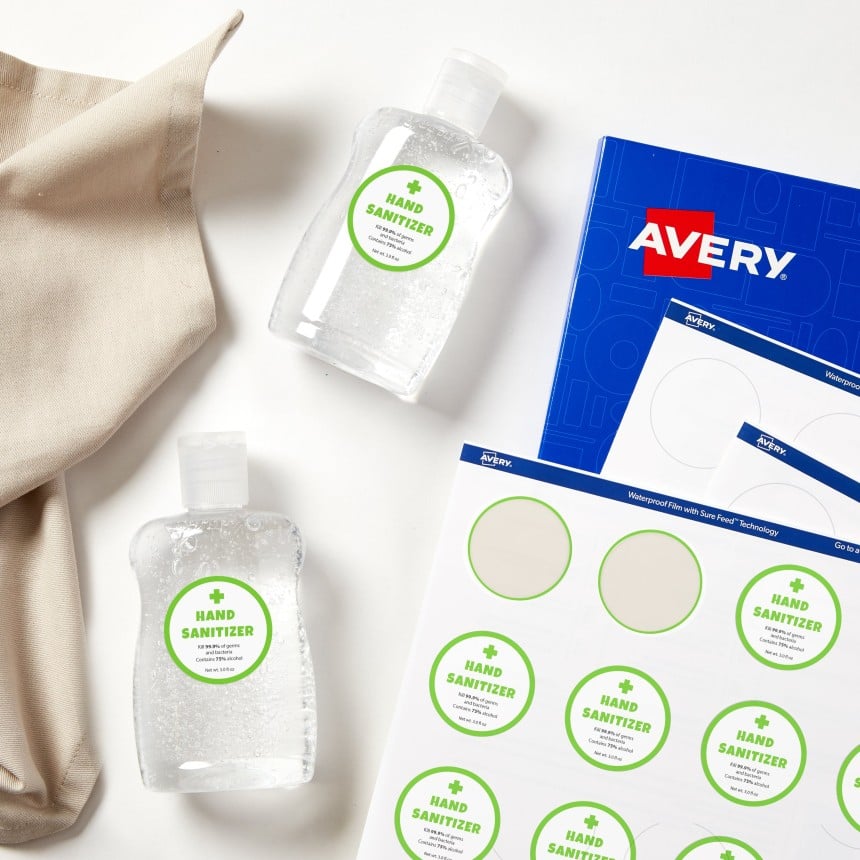 Tips when designing and printing Hand Sanitiser labels
During this global pandemic, there are many more hand sanitisers on the market as people respond to the increase of demand. Try to make your brand memorable with a clear logo and easy-to-remember brand name. 
While branding and making your label look nice are important, it is also critical the information you provide on your hand gel labels is clear and concise. This is especially important for hand sanitisers as they can contain ingredients that could be harmful. 
Check your label states the alcohol content (if any), and hazard warnings (such as if it is flammable or to keep away from eyes). It's also recommended to include a batch number for tracking purposes and contact information for your company. 
Finally, remember that sanitiser will drip and touch your label at times, so avoid using paper material labels as these might disintegrate or come unstuck. Instead look for filmic labels such as ones made from polypropylene. Avery Resistant and Glossy labels are perfect in this respect as they are extremely durable and can be wiped clean.
If none of our packaged product suit your bottle sizes, check out our new blank label service.  You will find so many different shapes and sizes here, all of which are available in whatever material you need. Simply pick the size that's best for your bottle, then select your material... then the quantity of labels you need. We will get these made and shipped direct to your door in as little as 24 hours. 
Looking to print your own Hand Sanitiser Labels?
Check out these printable Avery products:
Avery Design and Print Template Software
Our free software includes all sorts of creative tools to help you design and print your Avery products, perfectly, every time.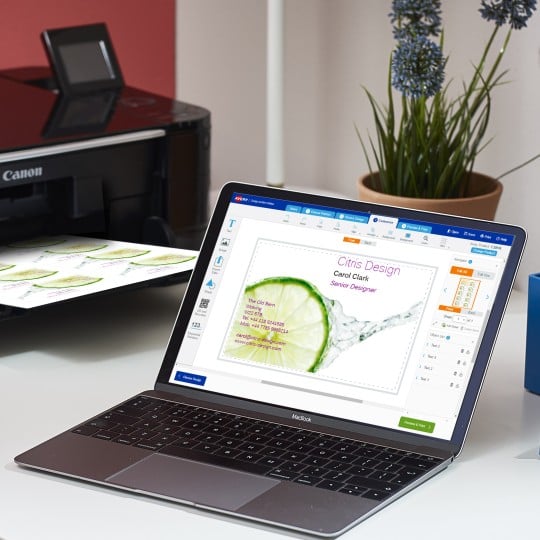 Ready to print?
Click here to open Design & Print and enter your Avery product's software code to get started.

Need some inspiration?
Why not have a look at one of our template design galleries to select a pre-design to customise