Avery Trimmers and Guillotines
Give your projects the complete finish
Avery has worked to develop a range of trimmers and guillotines that give a precise and quality finish to your paper cutting projects. 
Whether it's paper cutting at work, trimming photos at home, crafting or creating hand-outs and wall displays for schools, trimming custom stickers, the Avery Trimmers and Guillotines range has something for everyone. 
Awarded with TUV certifications for their safety features and quality, this range is sleek, safe and accurate.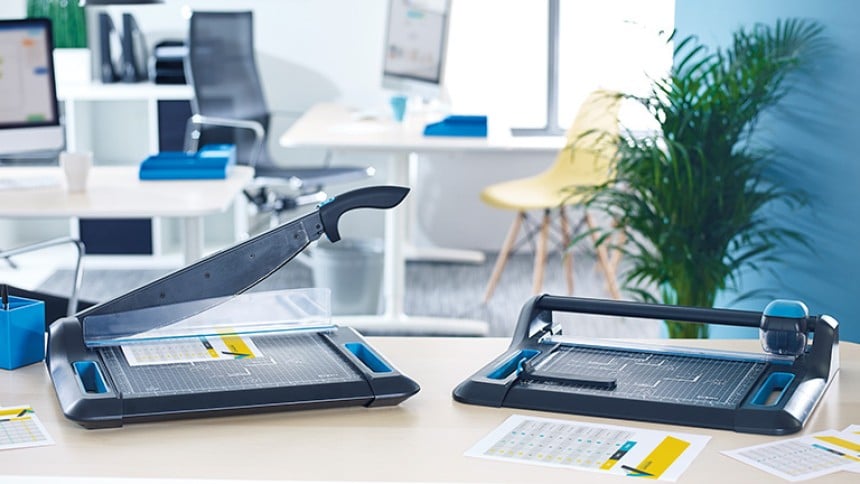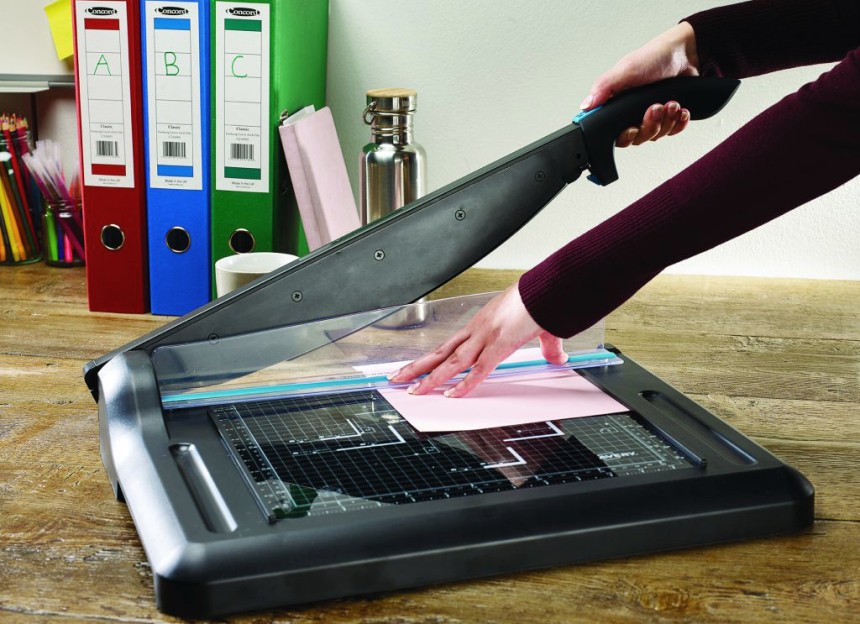 About the range
The range offers a warranty of 7 years, depending on the model and a cut capacity of up to 30 sheets.
The range is divided into three categories offering a variety of lighter, home use products, right through to heavier duty products.
To help you identify the right product for you, we've explained these three categories in more detail below: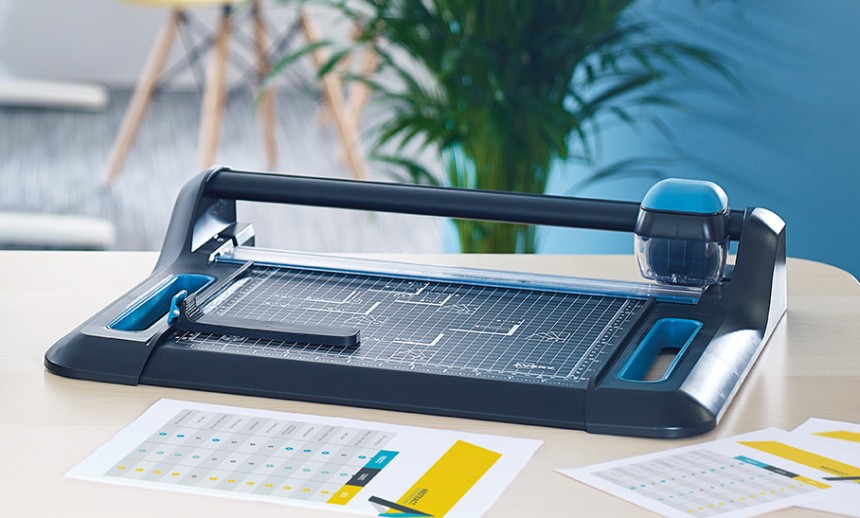 Precision Range
This range is ideal range for more heavy duty cutting requirements. With trimmers available from sizes A4 to A0 and guillotines available in sizes A4 to A2, the Precision range has been designed to lead the way in precision cutting.
This range will effortlessly cut through up to 30 sheets of 80gsm paper and offers a 7 year warranty for all units.  Each unit is fitted with a self-sharpening blade, clear paper and photograph baseboard markings, magnetic backstops which stick securely to the magnetic baseboard and soft touch point carry handles to ensure each product is safe and secure.
With safety at the forefront our minds, the Avery Precision guillotines have been fitted with a unique, patented safety guard that is designed to enclose the cutting blade at all times.
With an innovative 2 point pivot function, the guard pivots alongside the blade so it is covered as it rises and falls. This blade has a self-locking mechanism to ensure it is safely locked down when not in use. 
All trimmers in this range include a new clear cutter head window for increased visibility and a clippings tray for convenient collection of off-cuts. Soft touch handle points ensure easy transportation and storages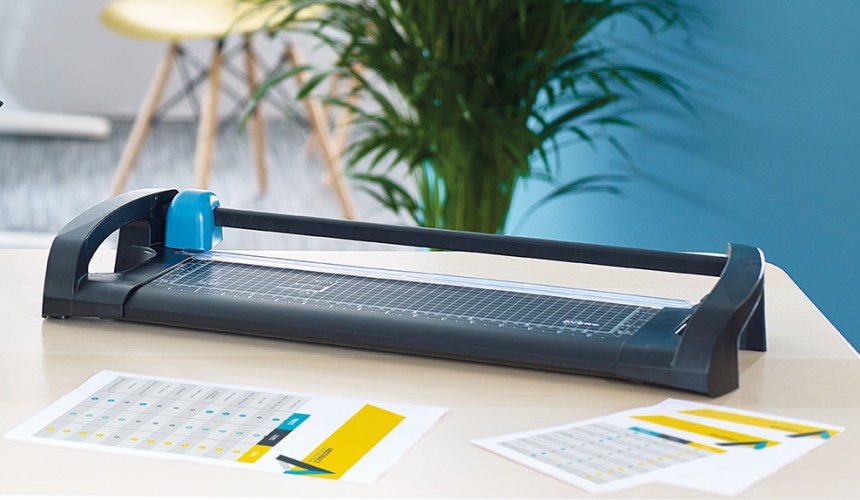 Office Range
For frequent, lower volume cutting requirements, the Office Range is the one for you.
With guillotines and trimmers both available in sizes A4 and A3, this range offers a 5 year warranty and a cut capacity of 12 to 15 sheets.
Fitted with the same detailed baseboard markings as the precision range and made from lightweight aluminium, these products are precise and lightweight.
Each guillotine cuts 15 sheets of 80 gsm paper at a time and is equipped with the same unique, patented safety guard that ensures the blade is safely enclosed at all times. They include an in built safety locking mechanism to keep the blade safely locked in place when not in use.
The Office trimmers easily slice through 12 sheets of 80gsm paper.  They each come with a self-sharpening blade enclosed in a comfy ergonomic and newly re-enforced cutterhead to assist with ease of cutting. They include easy carry handles for safe portability and can be stored either flat or upright.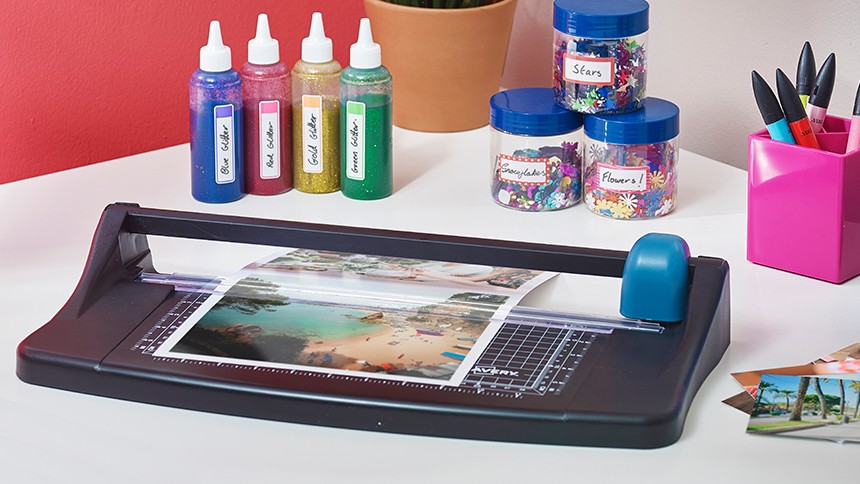 Crafting and home use trimmers
Whether you are a small business owner, a crafter or a student, this range of ideal for supporting you with creative, lower volume cutting jobs.
These trimmers are available in sizes A4 and A3 and all come with a 3 year warranty. All trimmers come with photographic templates and imperial and metric gridline measurements, allowing for precise and intricate cutting.
For home crafting projects we recommend our Photo and Paper Trimmers. Cutting up to 5 sheets of 80gsm paper these trimmers are made from lightweight aluminium, these units are sturdy and lightweight making for easy storage. The blade is enclosed in a strong Cutterhead to ensure maximum safely.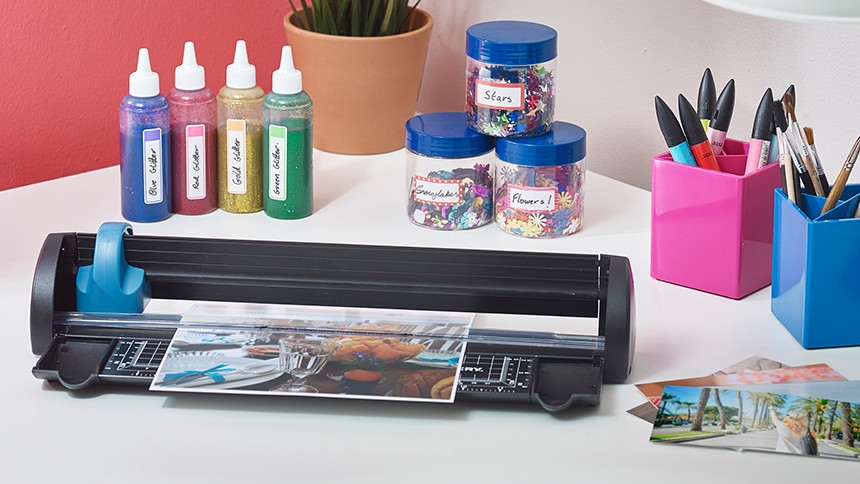 The Avery Compact Trimmers cut up to 12 sheets of 80gsm paper and come with an ingenious compact design which enables the baseboard to fold upwards, enclosing the Cutterhead.
This makes for easy carrying and storage – perfect for student backpacks and home crafting projects. Just like the Photo and Paper Trimmer, the blade is safely enclosed inside the Cutterhead.
Trimmer & Guillotine Ranges:
Click on a range to view the products