Make your own Gift in a Jar
Homemade Christmas Ideas
Hey, you crafty thing. You know some of the best gifts you've ever received are the handmade ones. So why not try giving one of these easy jar-gifts a go? Share a little happiness with these DIY jar gift ideas for your neighbours, colleagues or your kids' teachers, you can even get a personalised label or sticker to add on.
Grab and fill Mason Jars or old jam jars with recipe ingredients or mini gifts. These easy-to-make presents can be made even more personal when labelled with a personalised sticker. Simply choose one of our pre-designed templates or create your own from scratch. Personalised labels are super easy to make using the free Avery Design & Print online label creator. 
Have a look at some of our handmade gift jar ideas below!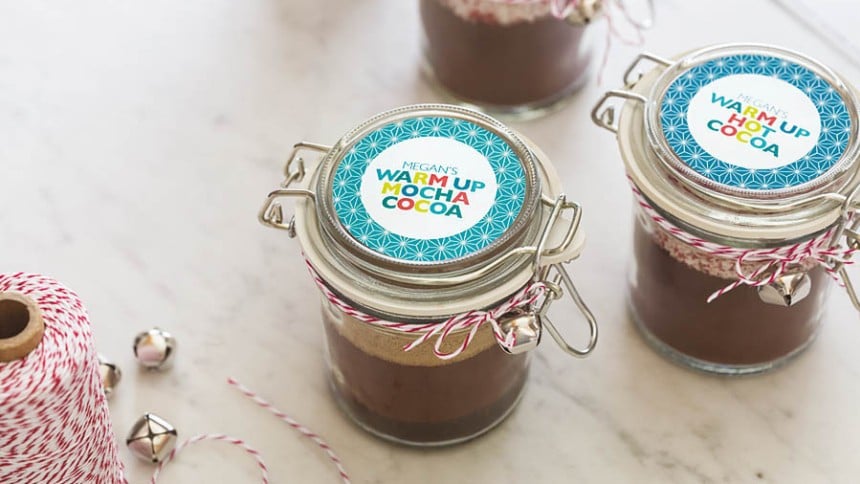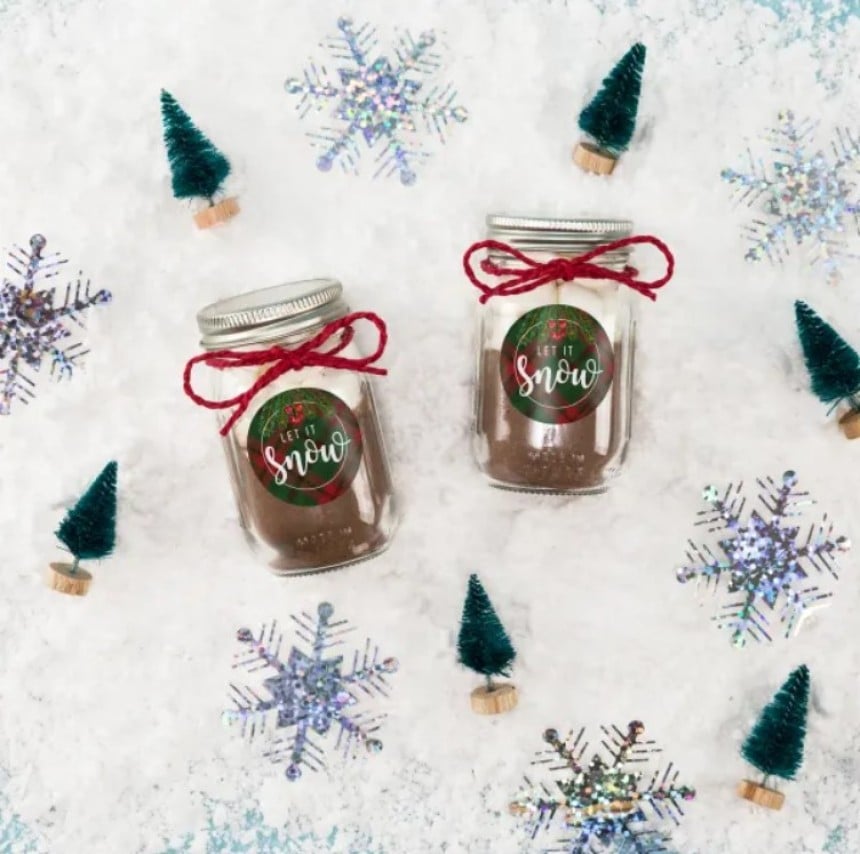 Hot Chocolate in Jar
Long dark nights are made for warm cups of hot chocolate, so why not put together these easy Cocoa in a Jar gifts to give to friends and family this winter? To make them even more special, use the free Avery Design & Print online label creator to design personalised labels to decorate your jar.
What you'll need:
Cocoa Mix
Marshmallows
Clean Jars
Twine or ribbon
You can choose to make family-sized gifts by filling large jars and decorating with L7104 60mm Round Labels
Alternatively, you can purchase little wedding-favour jars, to fill with just enough hot chocolate mix for a single serving. If you go for the smaller option, don't forget to reduce the size of your labels! Our popular E3613 40mm Round Labels should do the trick.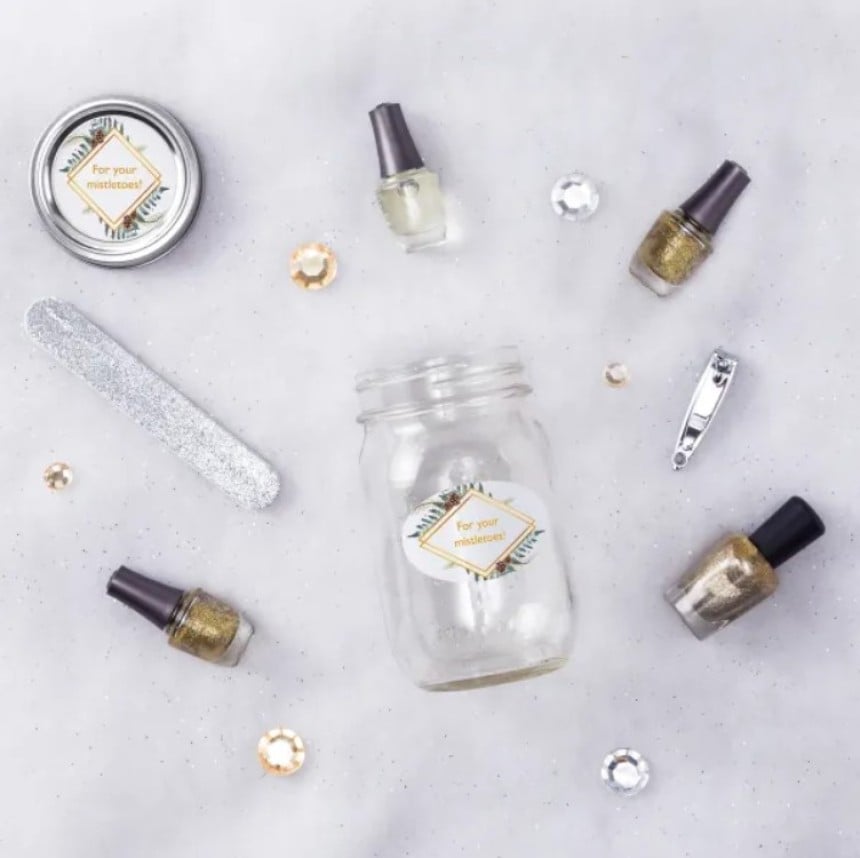 Mini Manicure in a Jar
We love this idea and it you can always exchange the manicure items for other health & beauty products. Great for those who travel a lot - pack the present full of travel-size goodies, ready to grab on their next trip.
What you'll need for the Mini Manicure set:
Nail Polish
Emory board
Small nail Clippers
Clean Jar
Avery Glossy Oval Labels (for the jar)
L7104 60mm Round Labels (for the lid)
These Mason jar gifts are thoughtful Christmas jar gift ideas for anyone hard to shop for, because every part of the jar gift is useful—even the jar itself.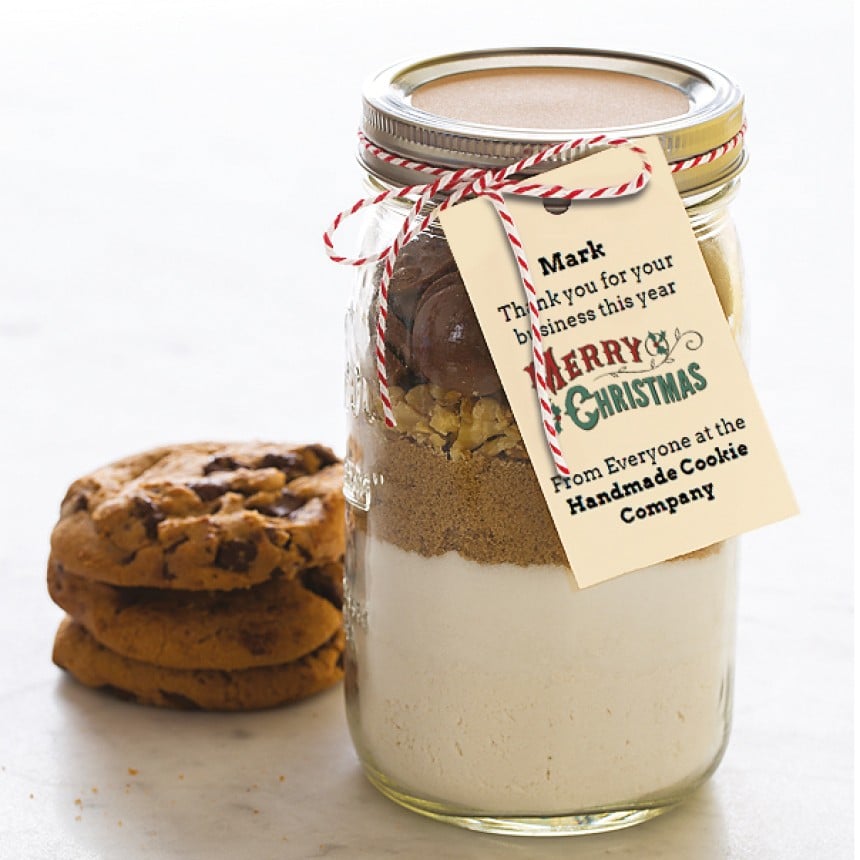 Cookies in a Jar
We'll no doubt be surrounded by sweet treats when January rolls around. Wouldn't it be nice to have something to save for later? To take care of all those sweet tooths on your gift list, behold—the cookies-in-a-jar gift. Each jar holds all the dry ingredients for a favourite cookie recipe. The lucky recipients can store it until the urge strikes. Then all they need to do is add fresh butter, eggs and milk, then bake.
You will need:
Flour
Sugar
Cocoa Powder
Chocolate Chips
Raisins
Oats (depending on your recipe)
Avery Printable Cards
Twine or ribbon
Fill each glass jar with the recipe ingredients in layers, so it looks nice and stripy, then seal tight with the lid. Wipe up any spillage so the jar is clean.
Design & print your Avery cards - with our double-sided cards you could write a message on one side and the recipe instructions on the back. 
Finally, punch a hole in the top. Tie it to the top of your jar with twine or ribbon.
Products mentioned in this article
Get Creative this Christmas
Let Avery help you make a magical Christmas this year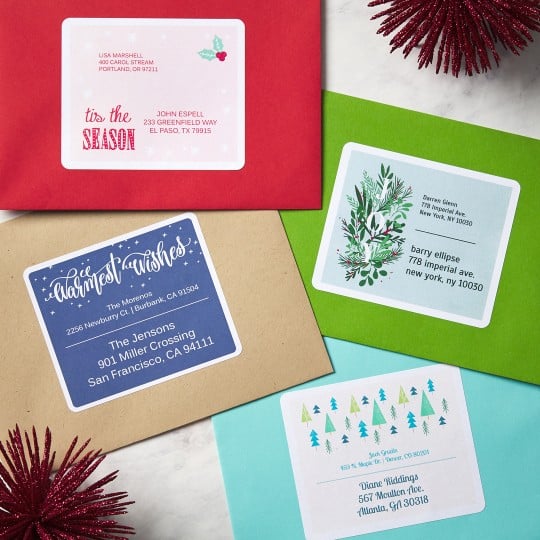 FREE Christmas templates
Our Christmas gallery has lots of free templates for you to customise this Christmas.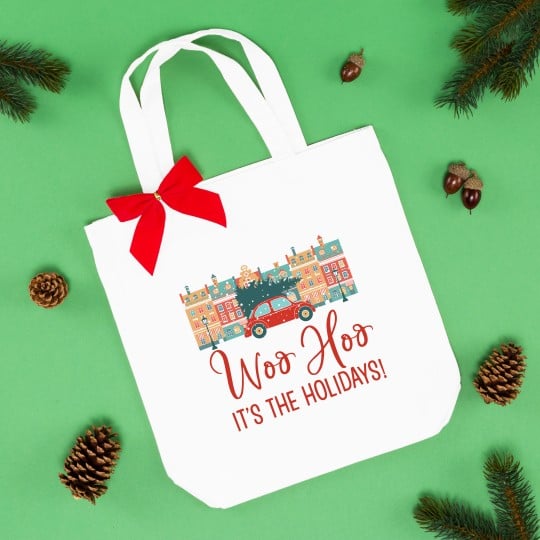 Christmas Inspiration
Whether you're after some festive labels for your Christmas cards or you fancy trying your hand at personalising your gifts, we have the Christmassy craft for you!