Avery Divider Range
the perfect filing solution
Whether you need to create a professional customer presentation, or simply organise and coordinate your documents, the Avery Divider Range will provide you with the perfect filing solution and personalised labels and stickers.
Avery® IndexMaker™
When you have a customer presentation coming up, the last thing you want is unnecessary stress about how you are going to present and format your presentation for delivery. With the Avery IndexMaker™ range of dividers, this will be the least of your problems, and you can focus on memorising your facts!
Smart, professional, and extra durable, the Avery IndexMaker™ range of dividers will help you to create impressive customer presentations, training packs or course folders. Each pack includes a printable contents sheet and printable blank labels for the tabs, making it easy to create customised dividers with a professional finish.
Avery® ReadyIndex™
Whether you are at work, or at home, it can be really easy to lose important pieces of paper or documents. We've all been in that position, and it is really frustrating! To help avoid such situations and help you locate your paperwork quickly, easily, and effectively, Avery ReadyIndex™ is the answer!
Coloured, numbered, lettered, or with blank tabs, there's an ideal divider to help you organise your files! With extra strong reinforced punched holes and laminated tabs, Avery ReadyIndex™ card dividers are perfect for long-lasting use. They also have a printable contents sheet, making it even easier to colour coordinate your documents.
Avery® Mylar
For a simple, yet professional, organising system, Avery Mylar dividers are crisp white in colour, and are available in various tab formats.
Perfect for archiving and for more general filing, and with a printable contents sheet, Avery Mylar dividers are quick and easy to use, with easy referencing.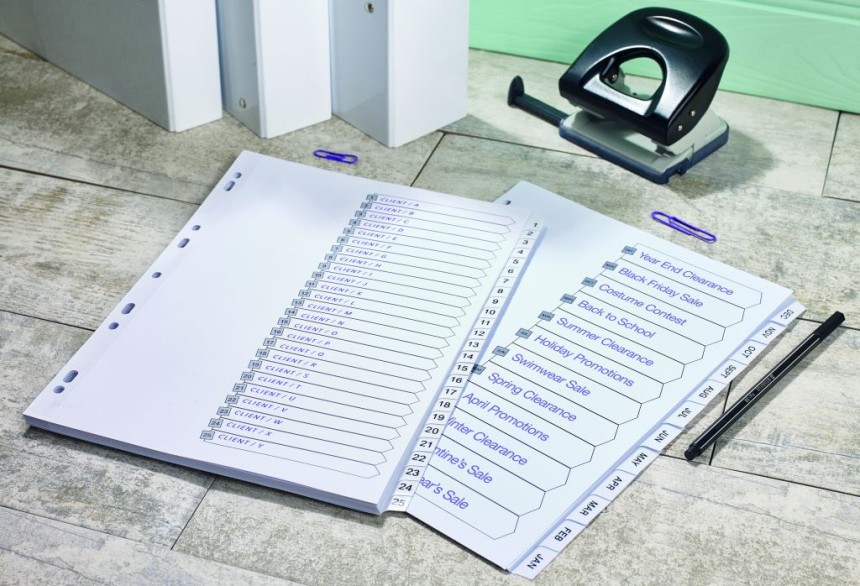 Customise your dividers
Whatever your requirement may be, the Avery Divider range offers a complete and professional solution to your needs and requirements.
Customise your dividers with our free and easy-to-use template software, Avery Design and Print
Avery Divider Ranges:
Click on a range to view the products
Avery Design and Print Template Software
Our free software includes all sorts of creative tools to help you design and print your Avery products, perfectly, every time.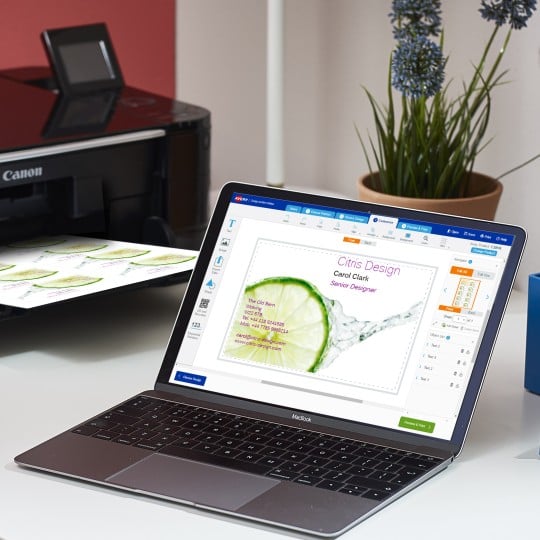 Ready to print?
Click here to open Design & Print and enter your Avery product's software code to get started.

Need some inspiration?
Why not have a look at one of our template design galleries to select a pre-design to customise