Tame your cable jungle
With Avery Cable Markers
With all the latest gadgets and technology around it's fair to say that most households now have a collection of USB cables and chargers lying about. These cables often get misplaced and it's easy to forget which cable belongs to which device. This can sometimes result in rushing about the house in a frantic search for the right charger!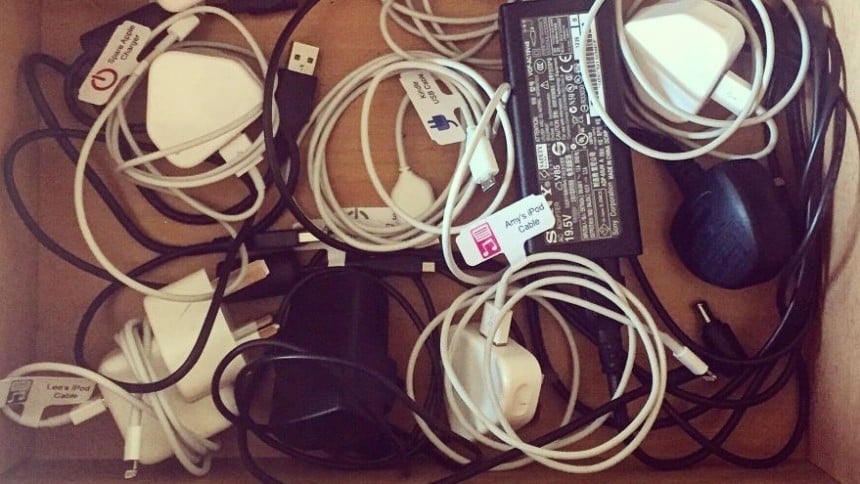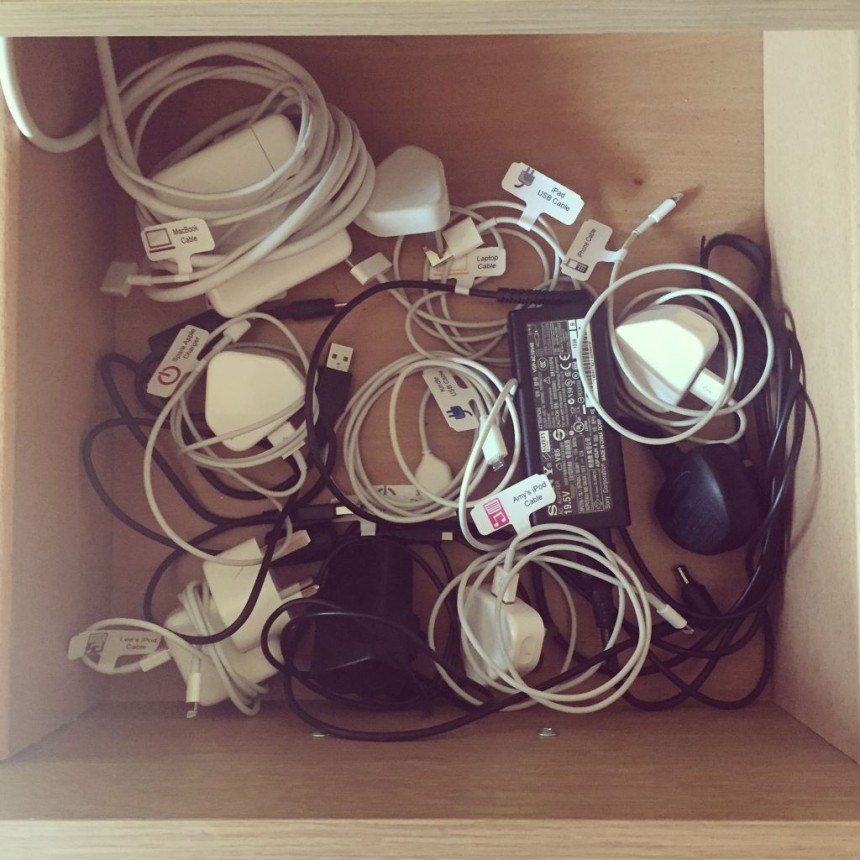 However Avery has a solution! Avery Cable Markers are a great way to tidy up all your cables and label them so that you can match the cable or charger to a device first time. The labels come in two different versions. The A4 laser sheets (product code L7950-20) are best to use for businesses as they can easily help label computer equipment and will print on most laser printers. Then there are the A5 Inkjet sheets (product code J8951-10) which are best for home use as you can print a smaller amount and they can be used on most home inkjet printers.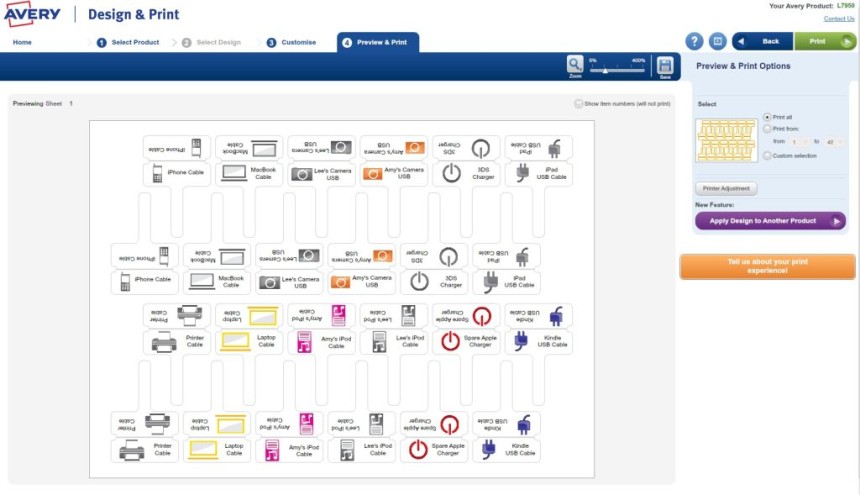 Once you have your product simply logon to the free software Design and Print Online to create your markers. The free online software will allow you to personalise using your blank labels and you can also add little pictures to help identify the cable quicker.
Once you have all your labels simply press print and start sorting out your cables. The thin part of the labels wrap around the cable and then you can stick this to the base of the wider bit. Once this is secure simply fold over the wider top where the label is perforated to create a finished cable marker.
These durable markers are made from filmic tear proof material which is water, dirt, UV and heat-resistant. This means that they are suitable to be used either indoors or outdoors and can be attached permanently to any cable. The markers can also be attached to several cables at once.