Your guide to Christmas wrapping
Julie Andrews was onto something when she proclaimed brown paper packages as one of her favourite things. Brown Kraft paper has become a huge trend in recent years and that's mainly due to how versatile it can be.

As we head toward our silver white winter it's time to the gather the gifts and get wrapping; be it Grandad's Christmas prezzie or secret Santa for the office. So here are 5 innovative ways to wrap your gifts this Christmas!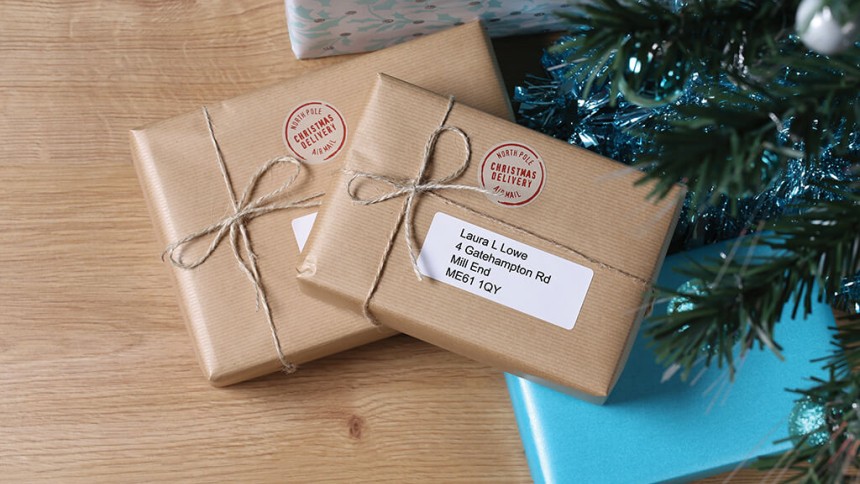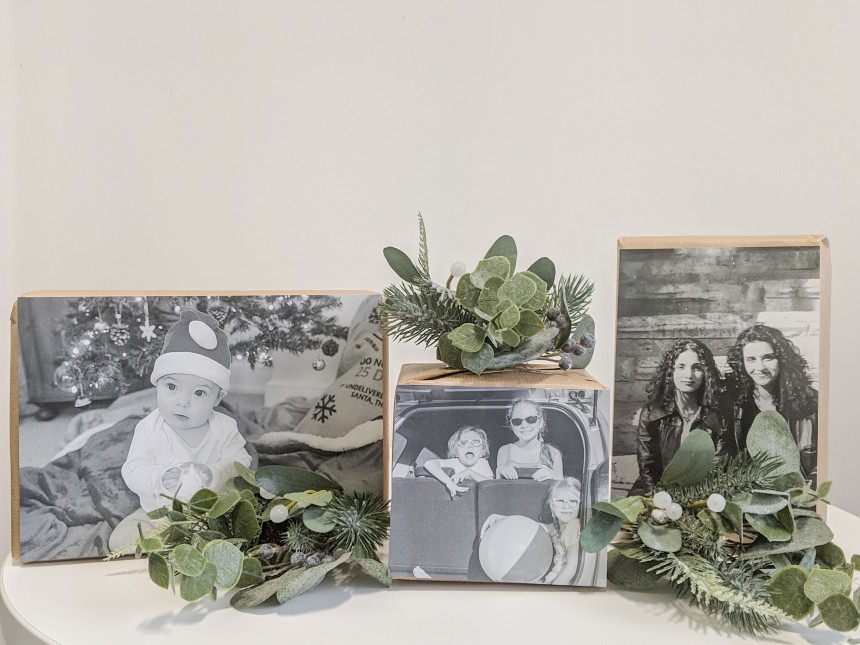 Photographs on Brown Paper
We're keeping this one simple and sentimental. Photographs freeze moments in time and allow us to keep memories alive. This idea will create a real talking point over the Christmas table as everyone reminisces over old memories.

Step one: wrap your gifts in paper.
Step two: dig out old photographs. If they're still in their paper versions you can easily scan them on a printer, so you have a digital copy. Or take them from phones and social media, we all hold plenty of long forgotten pictures on there. For our gifts we've chosen pictures that have a special memory behind them; there's nothing like a good baby photo to cause some embarrassment.
Step 3: Print! We've used our premium laser paper with its instant dry formula for a smudge free finish and professional photo quality; even on a at home printer. Its A4 size allows you to print your image and trim it to size after.
Step 4: Cut to size. Since no two presents are the same we've used our photo & paper trimmer to cut everything down to cut photos to size ensuring straight clean edges. 
Step 5: Attach. We've chosen to use blue, so the picture can be taken off and kept after Christmas; creating two presents in one.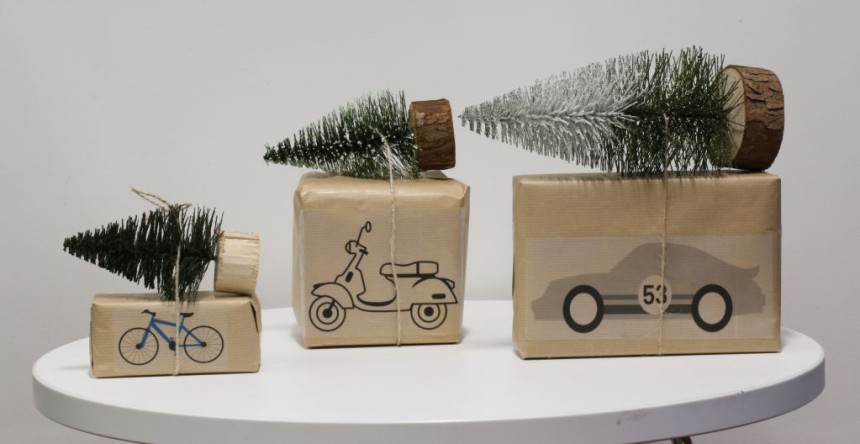 Driving home for Christmas
We're driving home for Christmas! Turn your presents into mini vehicles. This super cute idea is great for kids or anyone who loves cars and looks brilliant under the tree. We created these by using our Avery clear labels, which come in a variety of sizes; though we found it best to use A4 that way you can adjust the size with a trimmer after printing to suit the size of the present.
This will allow you to create an effective printed-on look. Another tip is to change the vehicle depending on the size of the present; for small presents a bike works well and for large presents a truck or coach might work. We brought our mini Christmas trees from Hobby craft and attached them to the top of the present with string.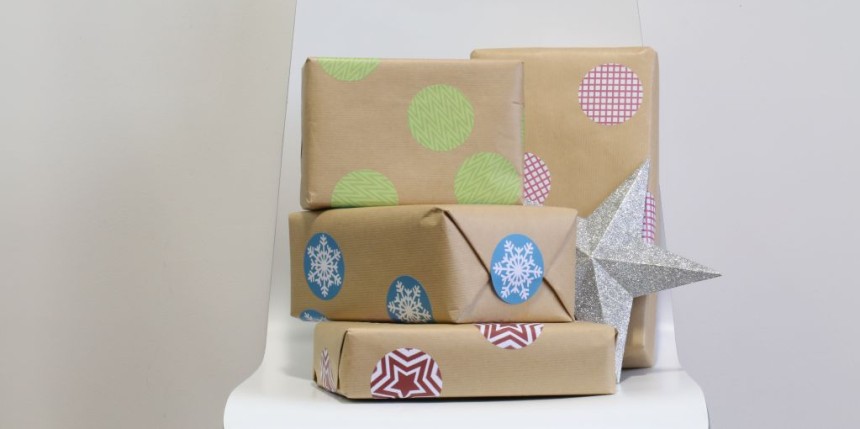 Add a pop of colour
Add a pop of colour and keep a consistent theme with our round labels. With our FREE Design & Print online label creator Design & Print, you can either choose from one of pre-designed templates or create your own design from scratch. You can add your own images or choose from our image gallery to create your own funky designs.
Then all you have to do is print them off and place them over the Kraft paper, we have even used them to seal the presents rather than use tape, creating a flawless finish.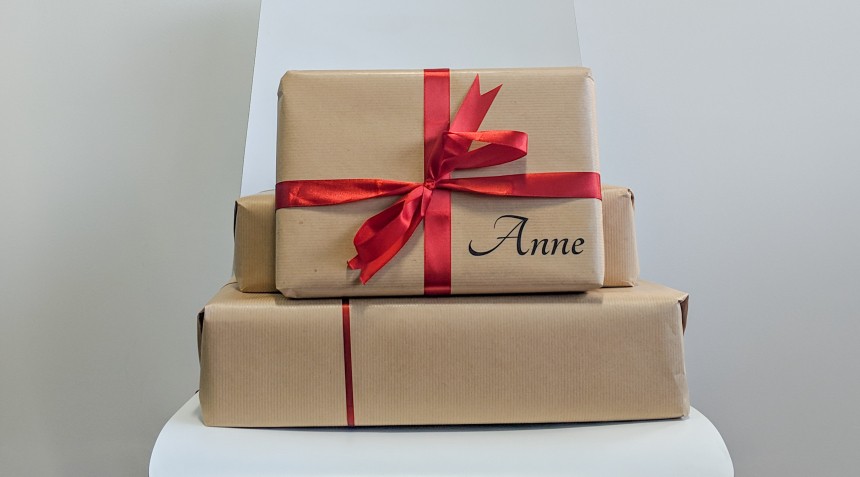 No tags needed
It's time to throw away the gift tags and let the packaging speak for itself. Add names, messages and images straight onto the wrapping paper with our clear labels.
We have used special calligraphy fonts and bows to add a luxury feel and make it clear who's is who's. Even better you can't lose our labels, they will never get lost under the tree.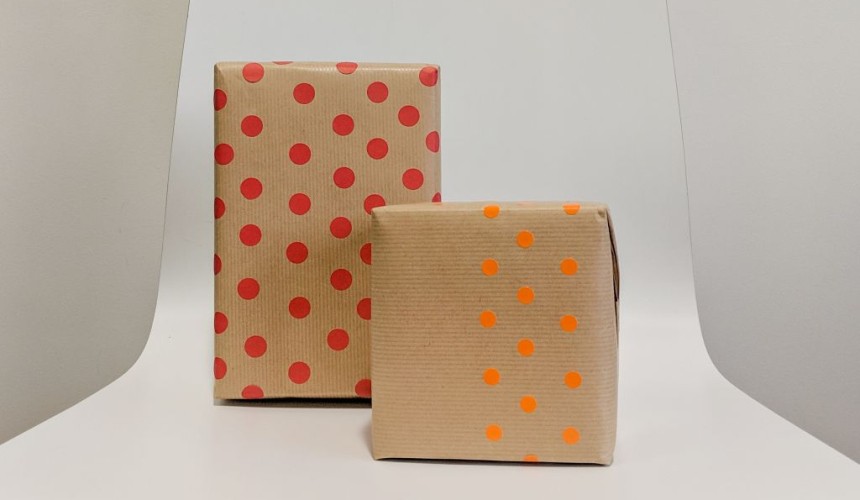 Polka dot madness
Time is a precious commodity and something none of us have enough of. If you're after an effective yet simple idea you can use our dot sticker sheets to create a simple polka dot effect. Since they come in a variety of colours you can add an easy personal touch by using each person's favourite colour.


Avery Clear Labels
Click on a product for more information
Get Creative this Christmas
Let Avery help you make a magical Christmas this year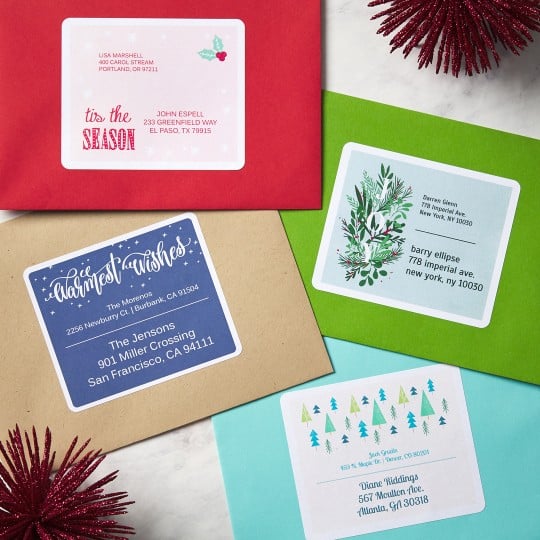 FREE Christmas templates
Our Christmas gallery has lots of free templates for you to customise this Christmas.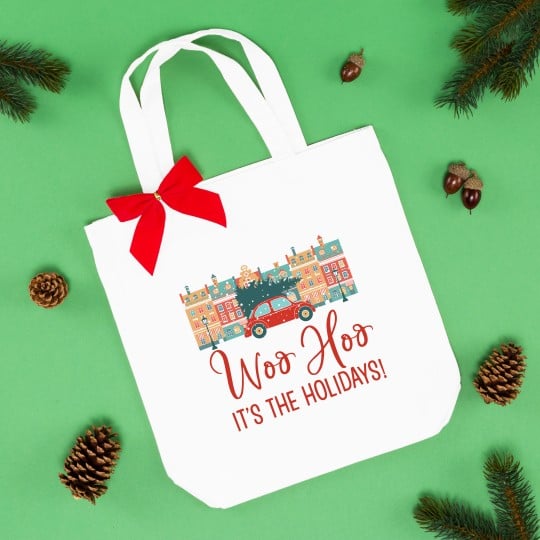 Christmas Inspiration
Whether you're after some festive labels for your Christmas cards or you fancy trying your hand at personalising your gifts, we have the Christmassy craft for you!