The secret to great Christmas gifts
Every year, we all face the same challenge: we want to give Christmas gifts that are special, but we don't have an unlimited budget!
Here at Avery, we've got a quick and easy solution to share with you. We've found that a really effective way to create gifts that people will treasure is simply to personalise them.
You can make any gift look amazing by adding a professional looking custom printed label or sticker using our free Design & Print template software. But what makes it really unique is having the recipient's own name on it.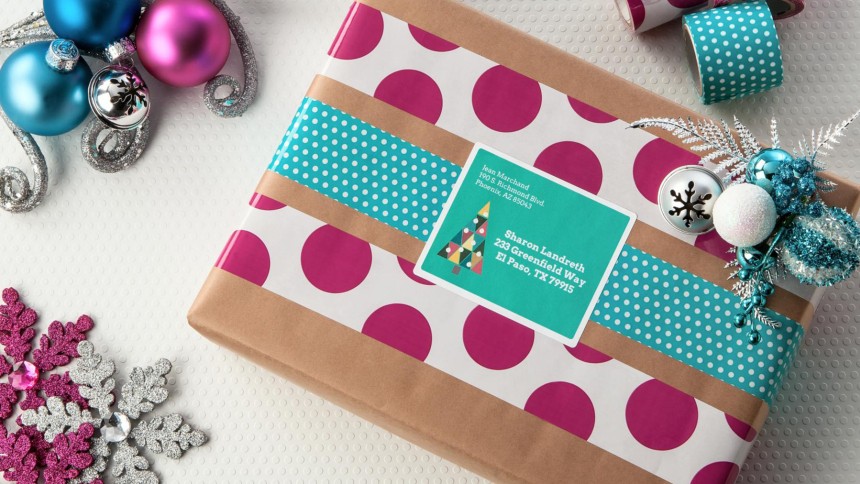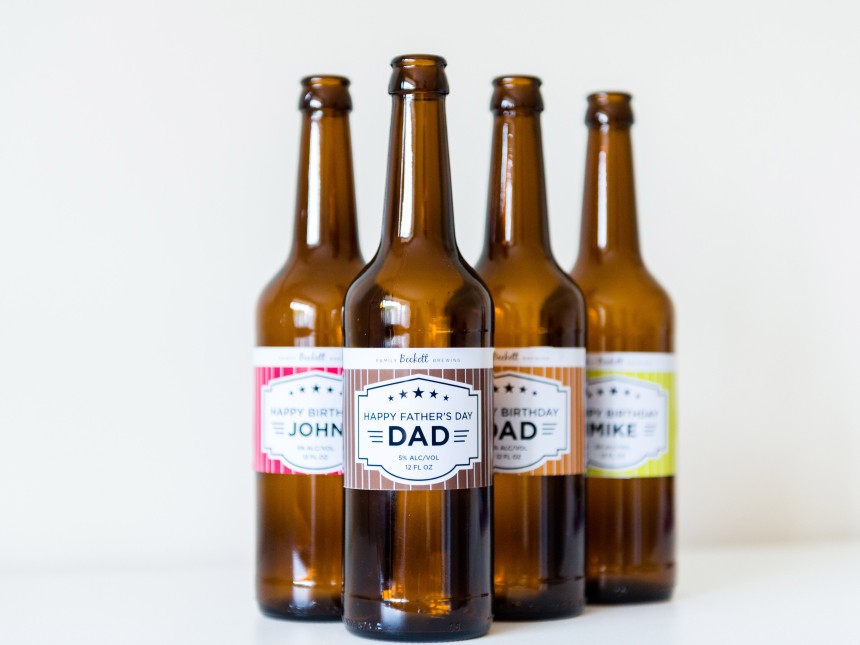 Personalised labels add the wow factor
Whether your gifts are homemade or shop bought, a personalised label makes each gift individual. It shows that care has gone into the gift, which most people appreciate just as much (if not more) than money.
So here's another secret: it doesn't actually take much time or effort to personalise gifts. To make each label different, you just select the option to edit each label individually, rather than edit all at once in the template software. That's all there is to it!
Avery Design and Print online software has template designs for all kinds of sticky labels and cards, which you can turn into tags that you can tie on with string or ribbon.  
There's a great range of fun Christmas designs, which you can customise, or blank templates on which you can create your own. The easy to use software lets you add colours, shapes and words with a wide choice of fonts, and you can also upload your own pictures.
Whether you choose white or coloured paper, brown Kraft or clear, the premium label material will enhance your designs. And you can print right to the edge for that really stunning, professional look.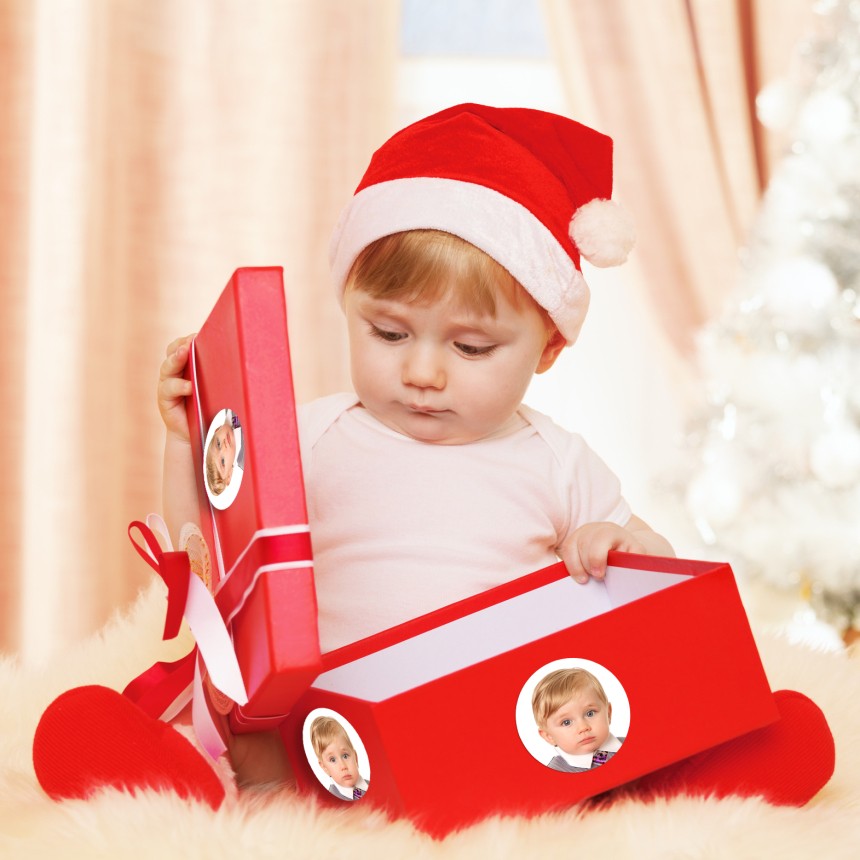 Tip for toddlers
Unwrapping presents can be just as exciting as playing with what's inside! If you're labelling gifts for tots who are too young to read, make it even more fun by putting their picture on the label. That way, they'll know which presents are for them.
Personalised CDs make treasured gifts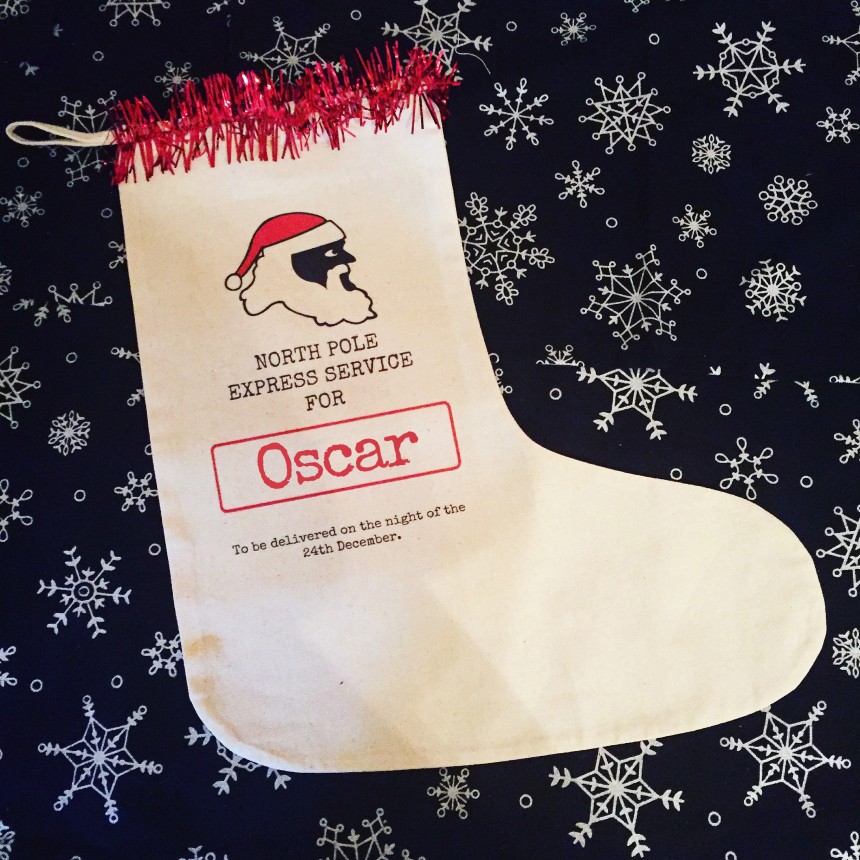 Fabric Transfers for Santa sacks and Christmas outfits
When Father Christmas brings lots of presents to more than one person, they can easily get mixed up. So make sure everyone knows which sack is theirs by putting their names, pictures or special designs on pillowcases with Avery Fabric Transfers.
You can also make special Christmas t-shirts, tops and babygrows with these easy-to-use, iron-on transfers available in A4 and A5 sizes.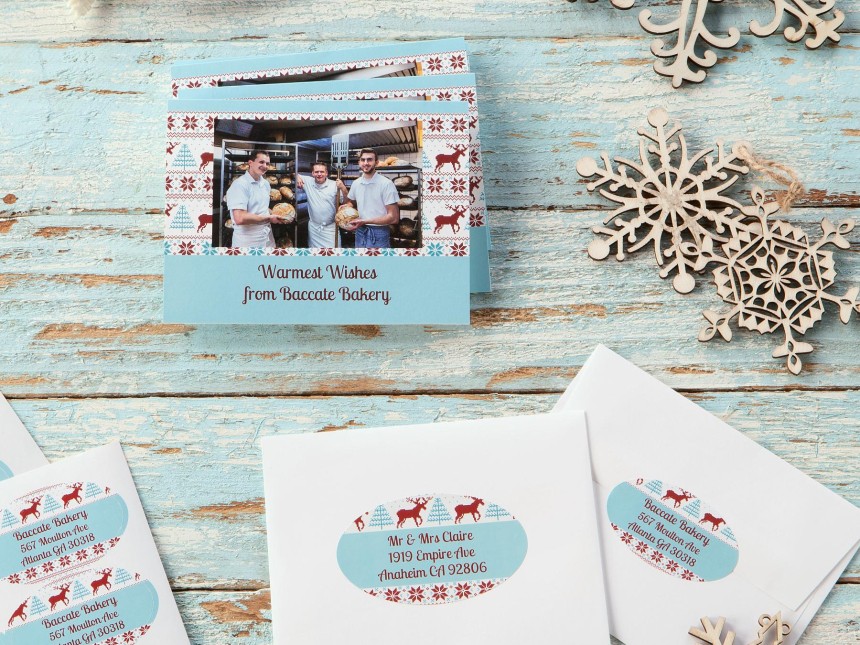 Custom cards and festive packages
Would you like your Christmas cards to be a bit different this year? Using the Avery design template for Greetings Cards, you can use your own pictures, or ready-made designs for A5 cards.
If you want to make them really memorable, you can personalise both the front and inside of your cards.
To make your envelopes and packages look festive, take a look at the Avery Christmas label templates, or create your own.
Round sticky labels are ideal for sealing envelopes. They look great and save you having to lick them! On parcels, they really do add to the excitement.
Save time writing out addresses by using the 'Import Data' button in the online software (also known as Mail Merge). You'll need to have your names and addresses in an Excel file first.
Ready to get started? Check out our Christmas designs
We wish you a very Happy Christmas from the Avery team.
Avery Design and Print Template Software
Our free software includes all sorts of creative tools to help you design and print your Avery products, perfectly, every time.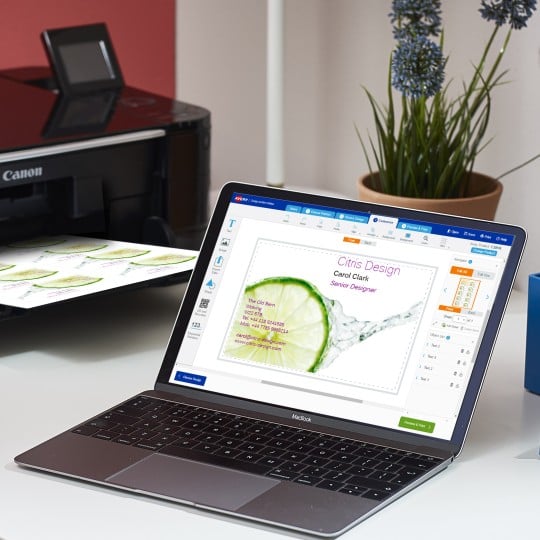 Ready to print?
Click here to open Design & Print and enter your Avery product's software code to get started.

Need some inspiration?
Why not have a look at one of our template design galleries to select a pre-design to customise