How to create COVID-19 hand washing posters and stickers
Buy or personalise your own coronavirus signs
Finally, you're back in business!
COVID-19 has changed the world and put lives on pause for a while, but now it's time to open your doors up again.
Of course, you'll still want to keep customers and staff safe. One way to do this is to pop up virus protection signs and handwashing posters.
We've made this super easy for you, with templates that you can personalise to suit your business. Either print them yourself or have us do it for you.
You might want to put up signs or stickers on:
Hand washing advice
How to stop the spread of germs
Healthy habits and advice
Symptoms of the coronavirus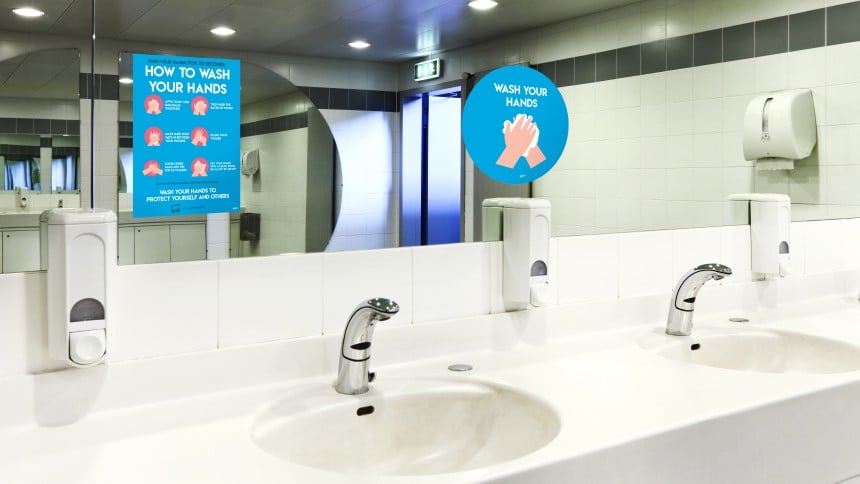 Top Ways to Protect your Workplace from Coronavirus
1. Encourage good hand washing
Washing your hands to the Happy Birthday song feels very March 2020. But, the song does last around 20 seconds, which is how long you should be washing your hands.
If you want to make hand washing more of a karaoke event and show some personality in your signs, add some popular song lyrics to your poster that people can sing while they wash.
You'll know who's been washing their hands to the song as they'll likely be humming it around the office!
2. Encourage regular handwashing
Washing your hands is going to help to protect you from viruses. Here are a few times to get scrubbed up:
●      Before, during and after preparing food.
●      Before you eat and after you use the toilet.
●      After you have been on public transport your hands will be due for another wash. In the meantime, try not to touch your face.
●      If you sneeze, blow your nose or cough wash your hands right away.
●      Avoid touching your eyes, nose and mouth with unwashed hands.
Sometimes soap and water aren't available, like when you just get off the train or bus. Carry hand sanitizing gel on you and use it for times like this.
3. Advice when Sneezing or Coughing
Holding in a cough or sneeze is basically an Olympic event. Instead, catch it in a tissue and dispose of it straight away. If you haven't got a tissue, catch the cough or sneeze in the crook of your arm.
4. Up your cleaning regime
Get out the cleaning spray regularly. Focus on areas that are touched most. Think countertops, desks, light switches and door handles.
Can't see the one you need? You can personalise any of our signs.
Just click on the links below the design you want to adapt to apply the design to any Avery product.
These links will open the design in our free Avery Design & Print software. Here you can move the images, change the text, add additional shapes and images – whatever you need. Then just print onto your Avery product, or we can print it for you.
Self-adhesive Posters
Removable label signs
COVID-19 - Be back to business ready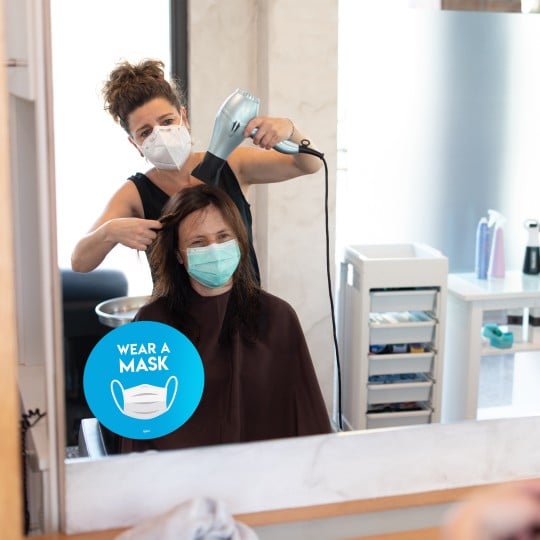 COVID-19 Business Advice and Guidance
Advice on how to get your business or office re-open for staff and customers with all the new coronavirus prevention measures. From implementing to social distancing to reassuring customer and employees it's safe to return.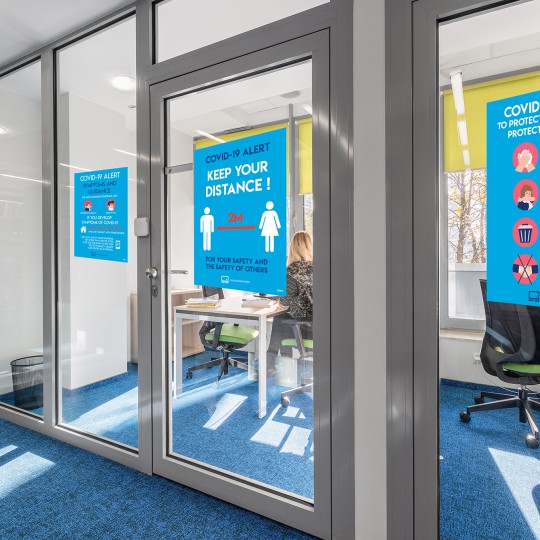 COVID-19 Signage
From social distancing posters and floor decals, to hand washing signage and Coronavirus symptoms signs, we have everything you need to get your business up and running again after the COVID-19 lockdown.