Shoe Labels
Anti-sweat & friction name labels that stay put!
Avery Shoe Labels are stick on name labels that can help your child identify his/her shoes in school, and make sure he/she comes home with the right pair! Our Shoe Name Labels are easy-to-use and hard-wearing – they are resistant to water, moisture and friction. So whatever activity your child decides to get into, you can be assured this Shoe Label will stay in place!
Avery School Labels and custom stickers are perfect to ensure your child's belongings don't get lost or mixed up in school. Parents want school items to last as long as possible, and avoid the cost and hassle of having to replace them when they get lost.
These stick on name labels are part of our new School Name Labels range which are great for keeping busy families organised!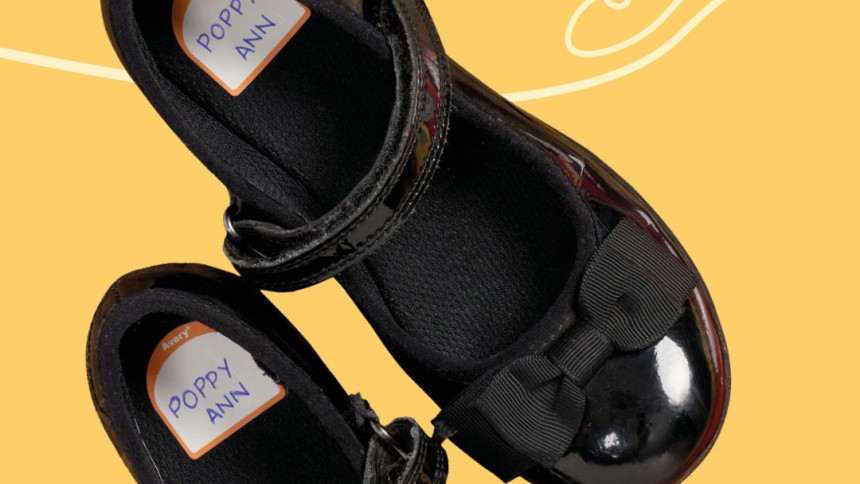 Shoe labels
Features
Pairs of shoe labels in two different sizes:
8 x 50x30 mm
16 x 30x30mm
Quick & easy to apply shoe labels
Resilient against sweat and friction
Instructions
1. Write on the label the name of the person this label is for ( we would suggest using a permanent pen)
2. Remove it from the label sheet
Simply stick the label on the sole of the shoe
Shoe Label Reviews
Don't just take our word for it - check out the reviews from customers!
Other School Name Labels you might like: