3 Ideas to Create Your Own Beautiful DIY Wedding Stationery
Love doesn't cost a thing, but wedding stationery typically does. If you're looking for ways to stretch your wedding budget, why not use some DIY wedding stationery and personalised label or sticker ideas? Check out these simple and hassle-free wedding stationery projects that will have you saying, "I do."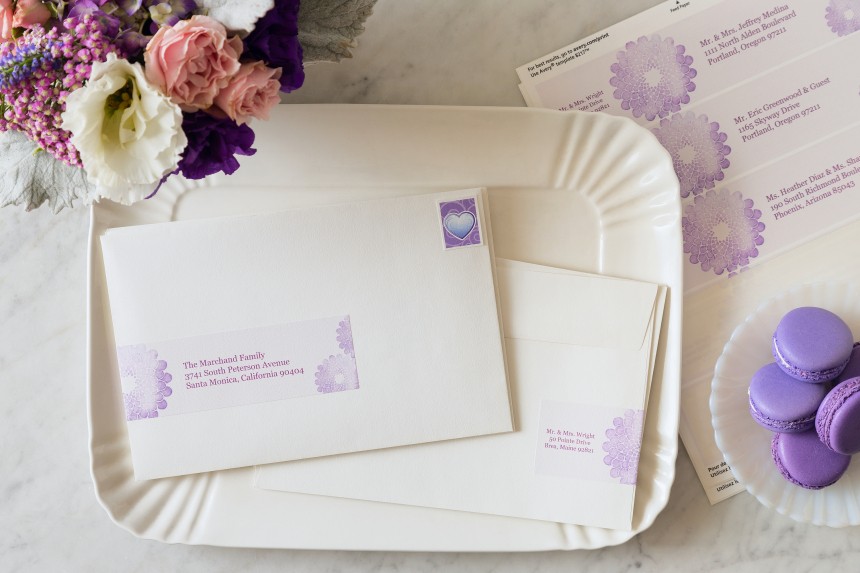 Announcing the big event 
About six months before the wedding date, announce the upcoming event to your guests and give them a "heads up" they're invited by sending them a save-the-date magnet or card. Use an image of your engagement photo or a candid snapshot of the two of you to create your personalised cards, or create your own design from scratch with our free Avery Design & Print Online. 

Mailing made easy 
When you're ready to get your magnets in the mail, just grab your mailing list and turn it into neatly printed, custom address labels by following our quick and easy mail merge step-by-step guide for Avery Design & Print Online. To create address and return address labels all in one label, use Avery Wraparound Labels. 
Time-saving tip: Now's a good time to also print the address and return address labels you'll need for your invitations, pre-addressed response cards and thank you cards which you'll be mailing out later.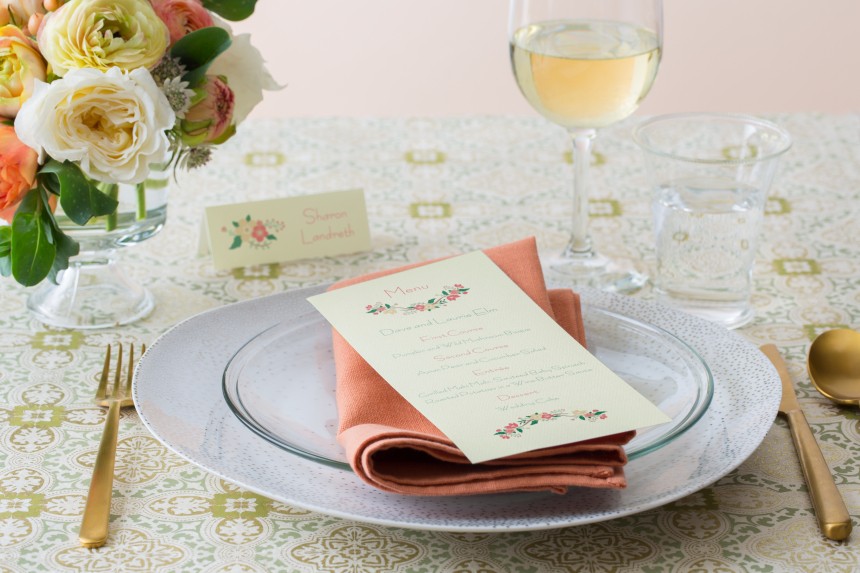 Creating the perfect seat 
Achieve wedding reception perfection by making a personalised place setting for each guest. To give the dining tables a polished appearance and make your guests feel welcome, you can create customised place cards with Avery Business Cards and Design & Print. A personalised menu adds a luxurious touch to your place settings and will get your guests' mouths watering in anticipation of what's to come.  
Give your wedding an air of elegance without breaking your budget. These easy do-it-yourself projects can help you create an event to remember—and also help you save a bundle!