Wedding Name Place Cards
Seating and table planning made easy!
Create your wedding name place cards easily with Avery!
Whether you need traditional tent cards or you just want small printable cards, we have the right name place cards for your event.
Using our FREE Design and Print software you can easily print your cards in minutes using our handy Mail Merge tool! Simply create an excel spreadsheet with your guest names and our mail merge tool will apply all the names to the individual cards in seconds.
All of our printable cards can be printed on both sides so you can include additional information such as menu choices or dietary requirements.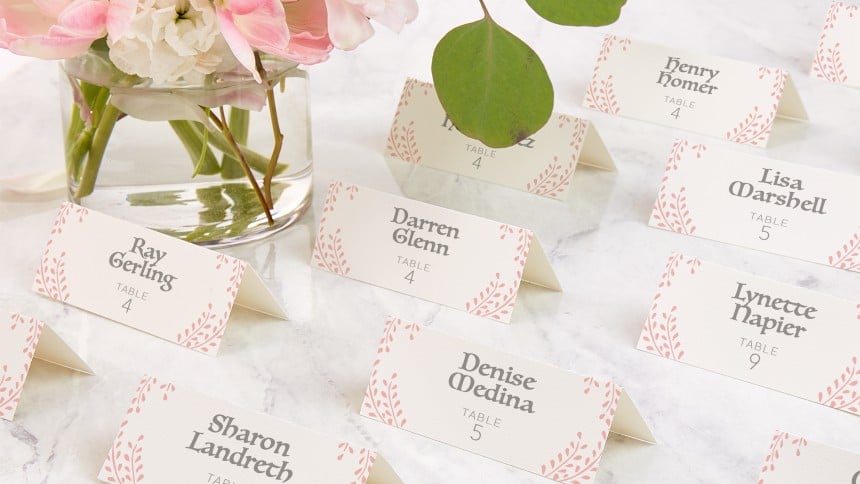 Design & Print your wedding name place cards and seating plan cards in your own home!
Easy wedding seating planning
Save time with Avery Ultra Tabs
Dreading the all important but time-consuming table planning? Well we have a quick and easy hack for you!
Using Avery Ultra Tabs you can easily create and amend your table plan! Simply write the guests name on them and slot them at the right table. Need to move people around? Not a problem, as our tabs are repositionable, so you can move them around as many times as you need!
Why not use different colours to show sides of the family, adults and children, or even dietary requirements? The tabs can also be used to tab and wedding planners and bookmark wedding magazines!
Your wedding, your way!
Design and print your wedding stationary using our free designs & software
Free Wedding Templates
Select one of our pre-designed templates to customise to suit your Wedding's special look and feel.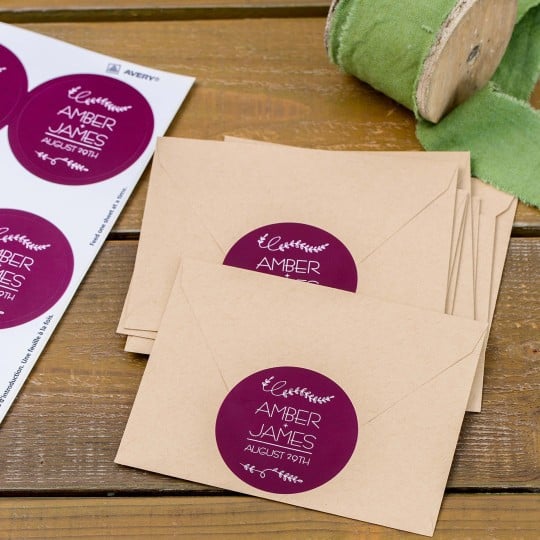 Print your wedding stationary at home
Create personalised invitation labels, favours and decorations with Avery's Free Design & Print software.