Four products to make your office life more productive
Organisation is one of the most effective skills to adopt in a workplace. Some people believe being organised comes naturally and can't be taught but by putting certain procedures in place now, it can help you to save time and effort in the future.
Research shows a cluttered office environment reduces your ability to focus and process information, which then affects your productivity and has a negative impact on your mood.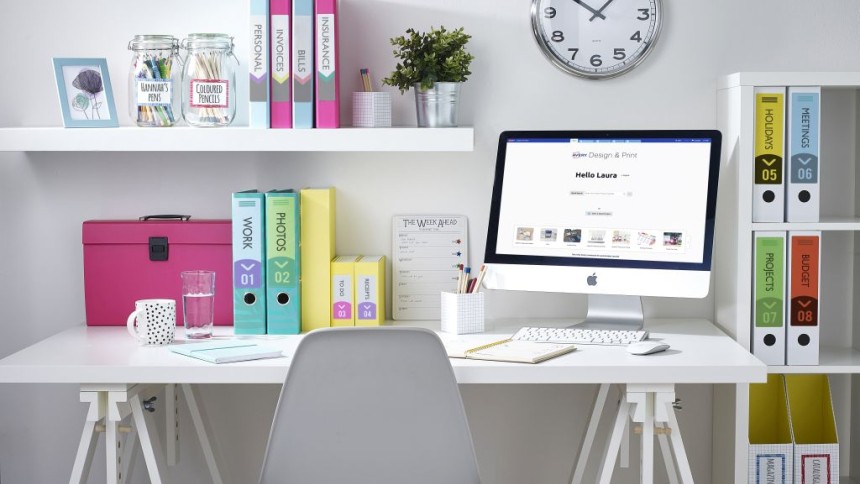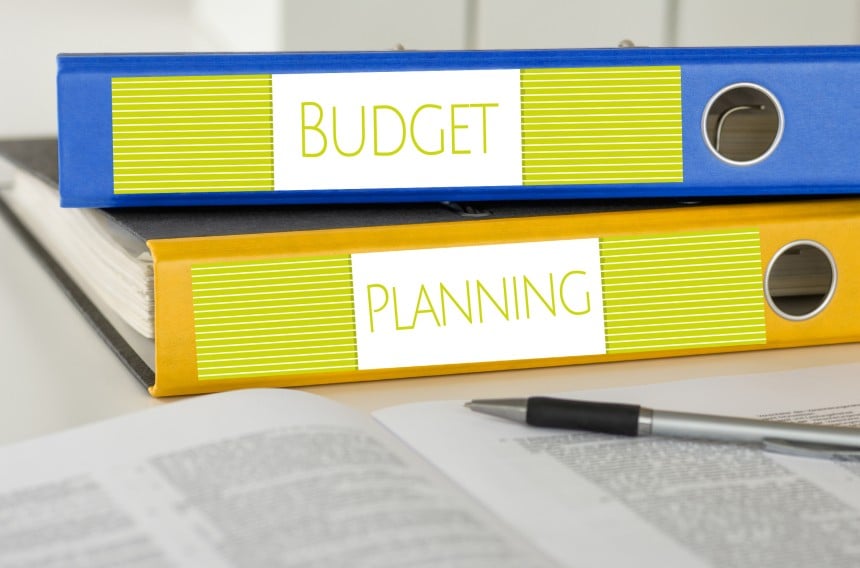 Tips and Ideas
Here's how four Avery products can help you reduce stress and increase your productivity in the workplace: -
1. Lever arch folders are an essential item when it comes to office organisation and you can quickly label each folder with Avery Filing Labels. The opaque BlockOUT™  material hides old text and labels, which makes it ideal for reusing any existing folders. Personalise your labels with our easy-to-use label creator as printed labels look so much more professional and avoid any issues of colleagues not being able to read handwriting.
2. Categorise your paperwork into groups and create a central folder for all documentation so everything is quick and easy to find. Avery Index Maker Dividers will help you organise all the paper work with its divider tabs and a contents page. You can customise your contents sheet and tabs with Design & Print.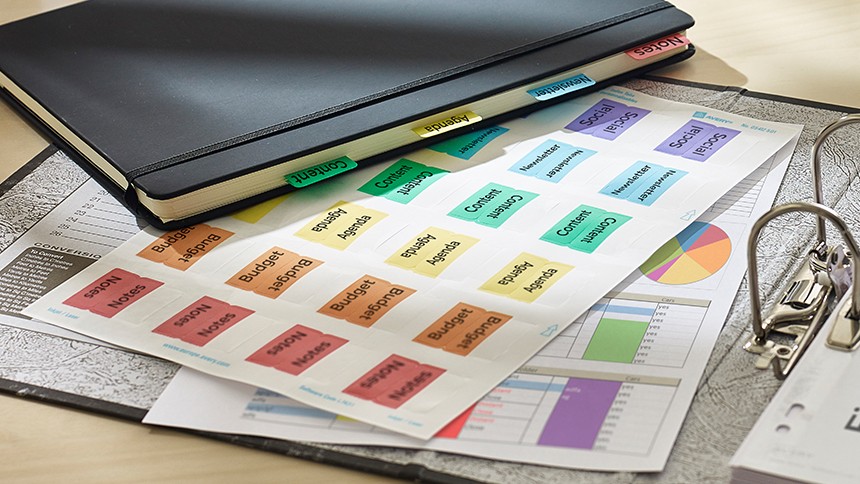 More tips and ideas
3. Avery Printable Tabs are perfect for labelling key pages in notebooks, catalogues, diaries, textbooks, training packs and magazines. The adhesive tabs attach onto the page to mark and reposition whenever you need to. You can either write or print on these double-sided tabs.
4. Finding things can be time-consuming and sometimes stressful. Avery Coloured Labels will help you sort and identify things quicker in the workplace whether you are labelling important documents, boxes, equipment or promoting products.
Organisation requires ongoing effort so create a habit of continuously labelling your documents and filing your paperwork as you go along. Once you keep on top of it you will soon see the beauty in organising and enjoy doing it more.
Productive Avery Products:
Click on a range to view the products
Avery Design and Print Template Software
Our free software includes all sorts of creative tools to help you design and print your Avery products, perfectly, every time.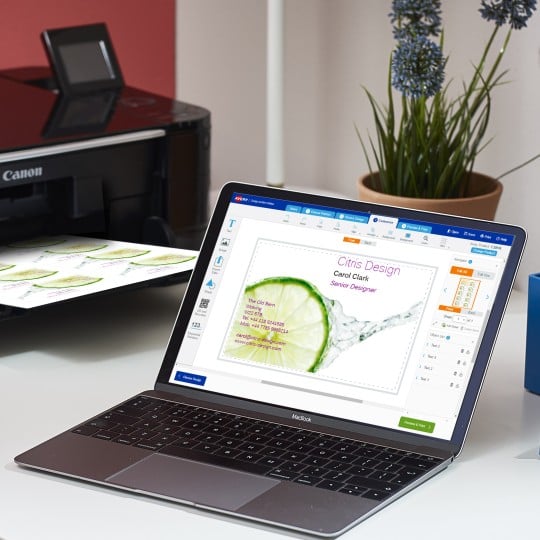 Ready to print?
Click here to open Design & Print and enter your Avery product's software code to get started.

Need some inspiration?
Why not have a look at one of our template design galleries to select a pre-design to customise