4 Easy Ways to Label your Kitchen and Pantry Jars
Create your own kitchen and pantry labels with Avery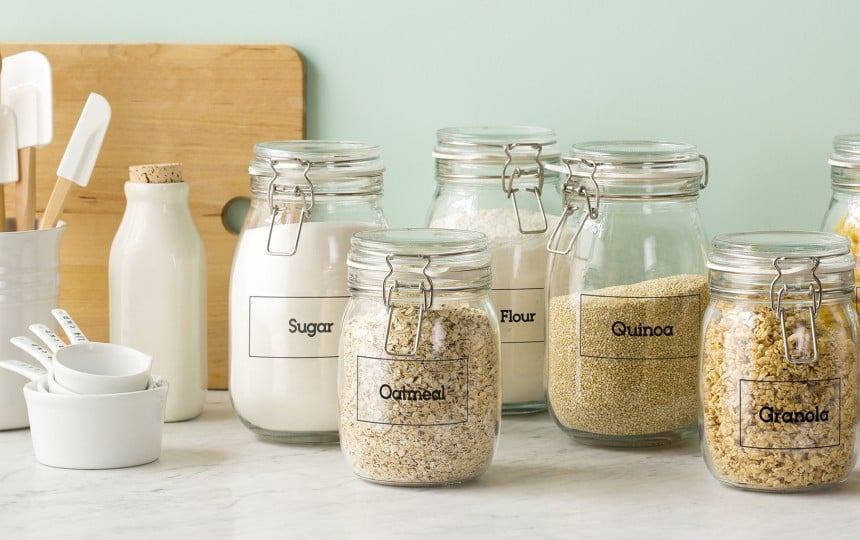 If you're looking to organise your kitchen and pantry with beautifully labelled storage containers, then you've come to the right place! Avery can help you create your own kitchen jar labels and pantry labels. 
Here are a few tips that can help make your kitchen organisation Instagram-worthy! 
You can design and print your own personalised kitchen jar blank labels and stickers using our free Design & Print Online Software in the comfort of your own home, or you can just simply write on them.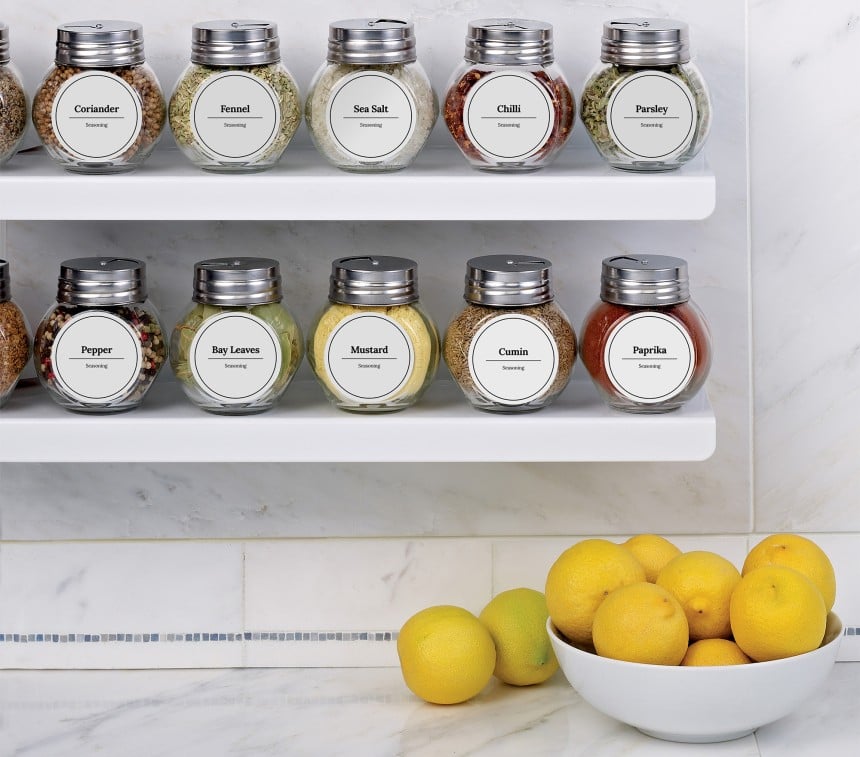 Round Labels
Round Labels are great for labelling your jar lids or rounded bottles. We have a huge range of Round Labels for you to choose from, in a variety of sizes and colours. 
We also have lots of free templates to choose from if you need some inspiration for your kitchen jar labels in our Design and Print online label creator, why not choose something to match the colours of your kitchen?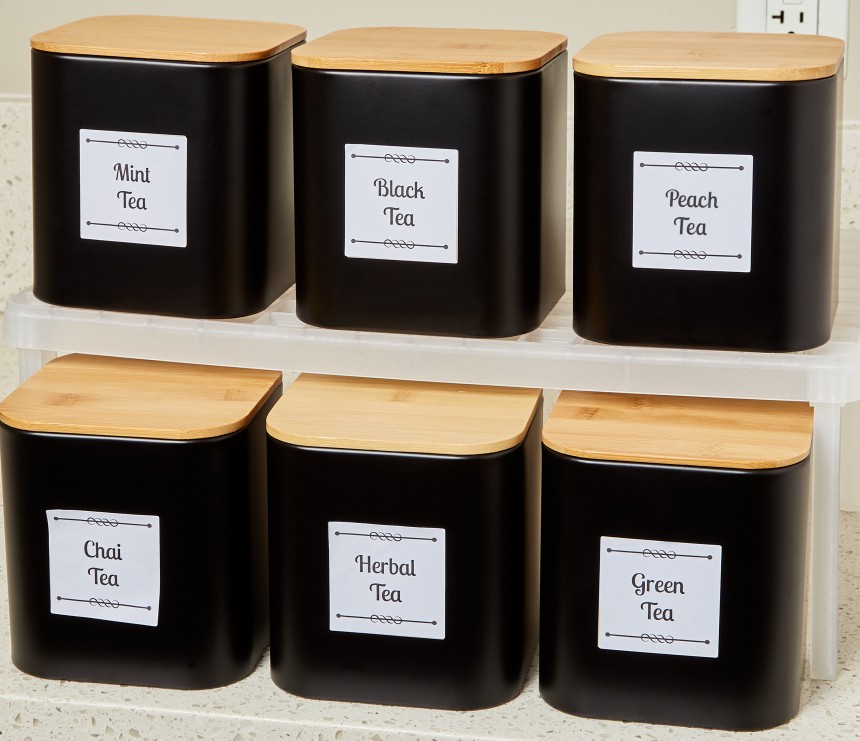 Square Labels
Square Labels are great for labelling your small spice bottles or storage baskets. Like our Round Labels, our Square Labels come in a range of sizes and colours so you can find your perfect kitchen jar or pantry label! 
Need different sizes for different containers? Not a problem, our blank labels are available to buy by the sheet, so you can just buy the quantity you require.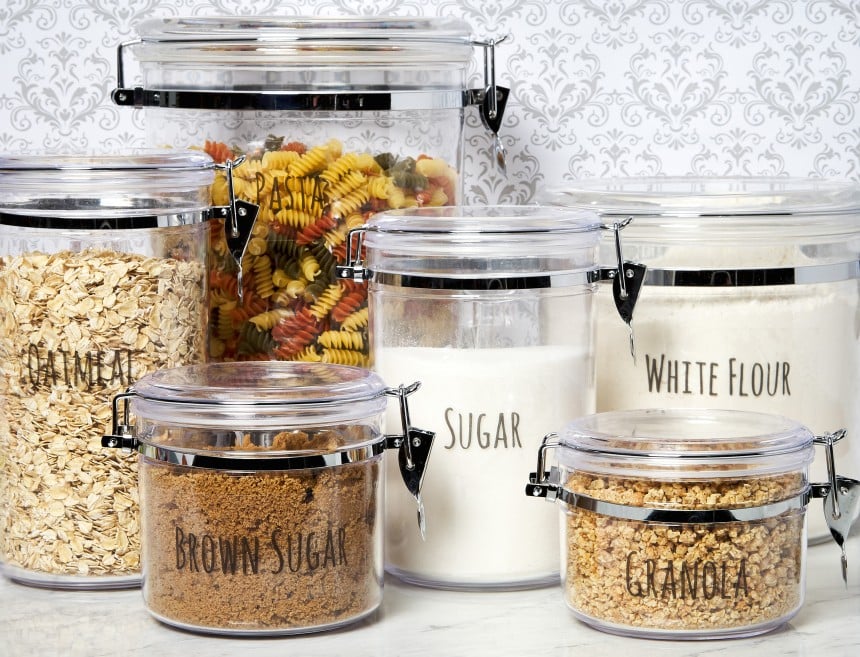 Clear Labels
Did you know that you can also create your own clear labels at home? It's so easy to do with our Clear Labels and our free Design and Print software! 
These labels are perfect for creating that 'printed on' look – team it up with a handwritten font and you have got yourself one stylish label!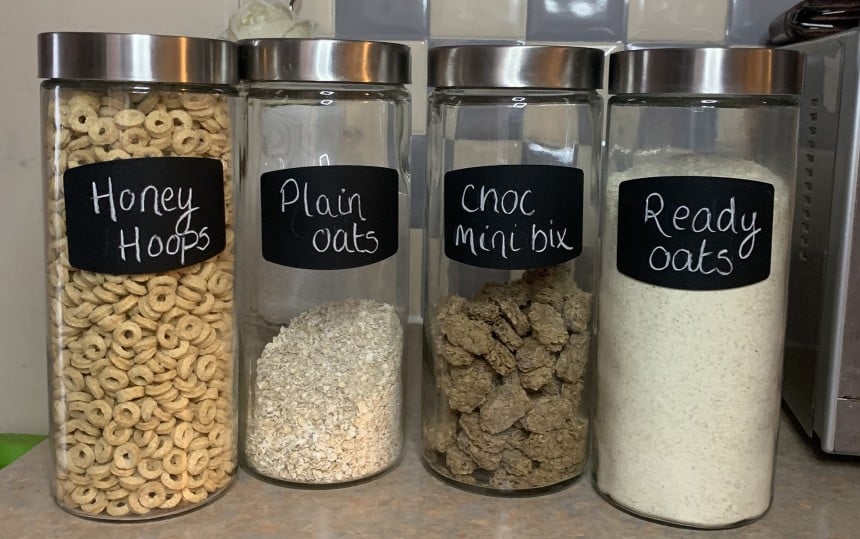 Chalkboard Labels
These handwritten Chalkboard Labels will add a touch of chic to your kitchen. You can also experiment with different coloured chalk pens, if you want to mix it up a bit! Or maybe try your hand at calligraphy when writing on them. 
These chalkboard labels can also be easily wiped clean – so you don't need to worry if you don't get it right first time, or if you want to reuse and rename the container for something else!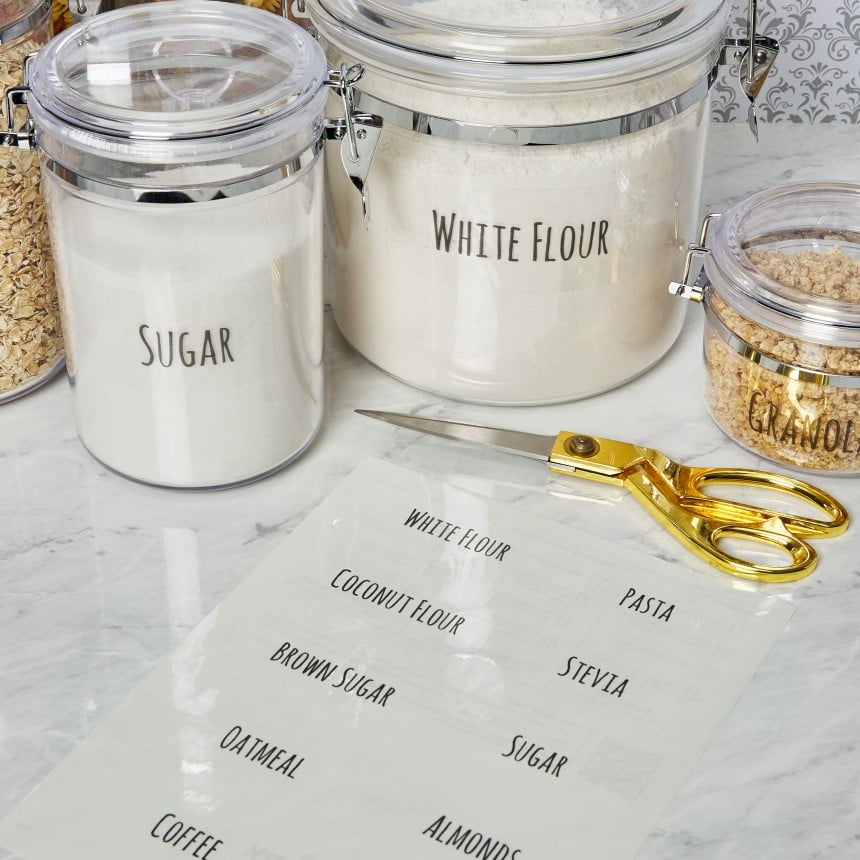 How can I print my own Kitchen Jar Labels or Pantry Labels?
Here's how to make your very own kitchen or pantry labels at home
Once you have your blank Avery Labels, you can create your design using our Design & Print online software. You can either use one of our thousands of templates, or create your own!
Our software allows you to create your own pantry labels easily, choose your font, colours and even add an image! 
Once you're happy with the design, you can just print on the labels using your own printer and stick them on your jars – job done!  
Have you created your own kitchen jar labels? Make sure you tag us on social media when you post them, so we can see how they look! #averyuk
Create your own Kitchen and Pantry Labels
click on a product for more information
Avery Design and Print Template Software
Our free software includes all sorts of creative tools to help you design and print your Avery products, perfectly, every time.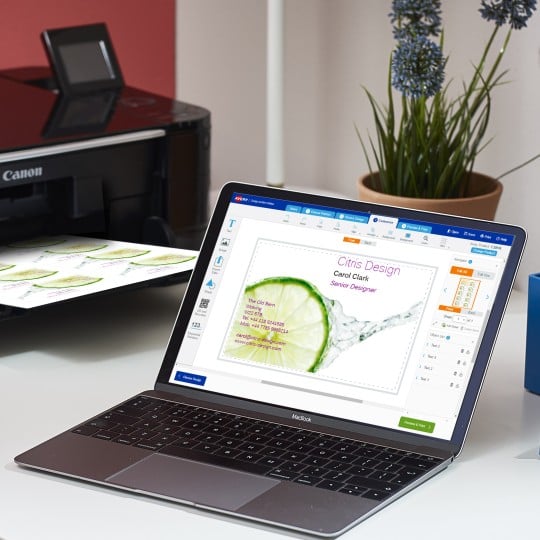 Ready to print?
Click here to open Design & Print and enter your Avery product's software code to get started.

Need some inspiration?
Why not have a look at one of our template design galleries to select a pre-design to customise