Make Your Own Personalised A7 Labels
Start your A7 labels here
Quality Print, Fast Delivery!
Make Your Own Personalised A7 Labels
Start your A7 labels here
Quality Print, Fast Delivery!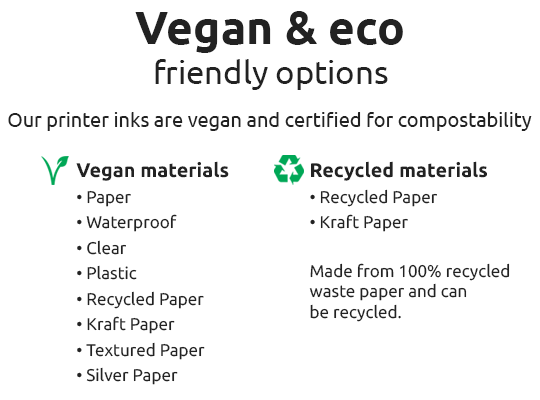 Make your own Personalised A7 Labels
Completely customise your own A7 labels with your unique design and we will professionally print and deliver. Are you a small business or are you looking to get some A7 labels printed? Then you've come to the home of labels production. We are experts in our field so get in touch if you have any questions at all regarding materials, sizes or shapes.
If you're new to us then we would recommend you first get your label design in order. Have you already got your design? If not then set about making yours or maybe get in touch with a designer if you want a professional looking one. Once you have your design you will need it in JPEG, PNG or PDF format. Once you're ready with your design then upload it onto our website and leave the rest to us, we'll have it to you in 3 to 5 days.
Would you like to see our materials before you make your order? Maybe you would like to try them at home before you make your order. We make sample packs with all our materials available so get in touch and we'll send one out for free to you.