Make Your Own Personalised A6 Labels
Begin your A6 labels here
Quality Print, Fast Delivery!
Make Your Own Personalised A6 Labels
Begin your A6 labels here
Quality Print, Fast Delivery!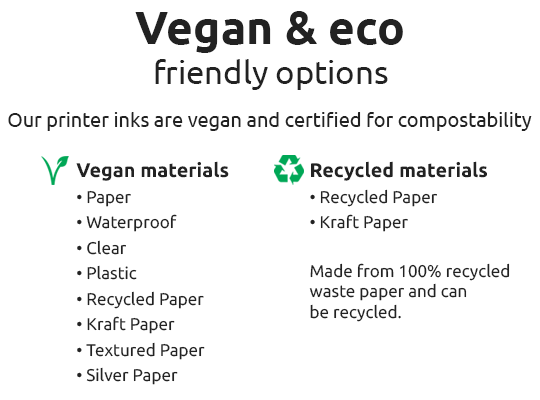 Make your own Personalised A6 Labels
Completely customise your own A6 labels with your unique design and we will professionally print and deliver. A6 is a popular size as it fits perfectly on envelopes or large product surfaces, if you have any questions about our material range as you're not sure which will look best on your product or need then get in touch and we'll send you out a sample pack with all our material information on to help you out.
Whether you are a small business or individual looking for a small run of labels we start at very small minimum label quantities. All labels are fully adhesive so make sure you are confident that you will not need to remove them. All our labels come on A4 sheets making them easy to apply when you get them at home.
If you have any questions about uploading your design then get in touch, we help all our customers with any of their design queries so there is never a silly question. The best format for images if JPEG or PNG, get your images in either of those and then upload in the editor. You're good to go!