Custom Secret Santa Ideas - The Best Kept Secret
Do you do a Secret Santa in your office? This is a Western Christmas tradition in which a group of people are randomly assigned another person to buy a present for. The clue is in the name and the person who has bought the present should remain anonymous. Sometimes though, the game is given away by handwriting, choice of wrapping paper or even the odd bit of gossiping between colleagues.
Secret Santa is a good way of showing people you care through personalisation without the added expense of buying for everyone. However, it's always much more fun when it remains a surprise. People often wonder in the weeks and months afterwards who bought a much-loved gift and it can create a big talking point in offices at this special time of year. If you want your game of Secret Santa to remain anonymous, simply follow these six steps.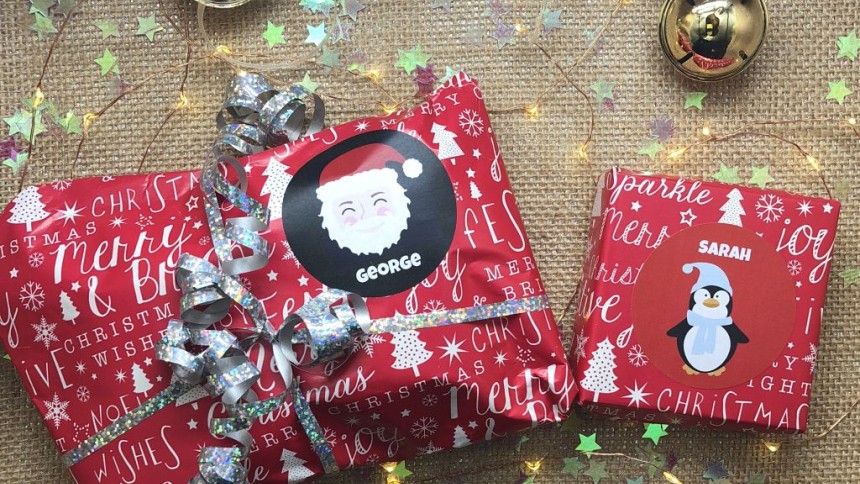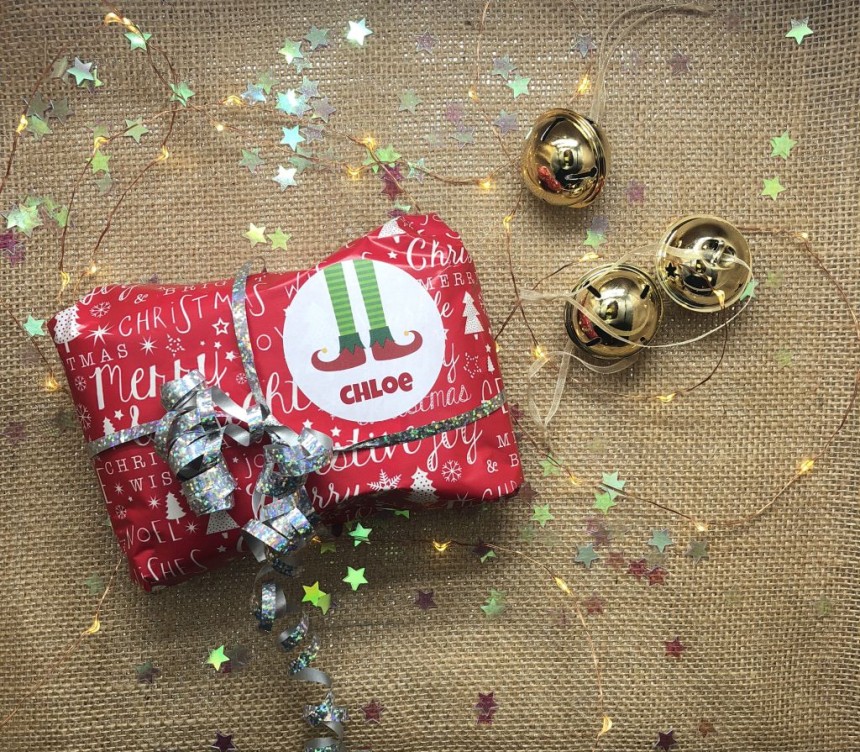 Six easy steps
1. Nominate one person to be the organiser and agree the budget you should all spend. The chosen person is responsible for overseeing the mission to keep Secret Santa completely anonymous.  Don't worry, it's not a big job but an important task that will help add a little fun to your office

2. The organiser has a few special tasks to do starting with buying enough rolls of wrapping paper to wrap all the presents in the office. It's an important part of the job as all presents should be wrapped with the same paper so no clues are given away at the wrapping stage. A little tip though - always buy more than you think you need as you never know the size of gifts people will be wrapping.

3. There are several online tools that help organise a Secret Santa. You simply enter the names and email addresses of colleagues into a website or app and each person receives an email with the chosen recipient. Simply search online for 'Secret Santa organiser'. If you want to keep things a little more traditional then names can be picked out of a hat.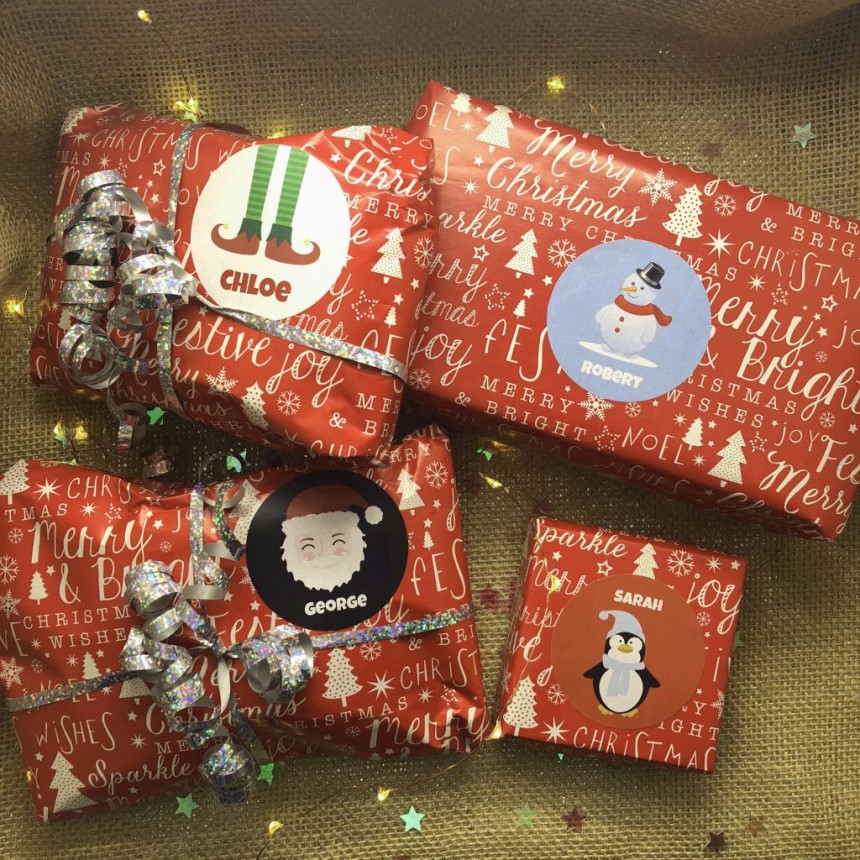 4. Before any wrapping gets underway, create printed labels with the names of everyone that's taking part. Handwriting is the most likely giveaway on who bought the present but printed labels disguise everything completely. Add a little fun to the label design by using the festive templates in the Design & Print software. You can either create one design you love and just edit the names or give everyone a personally designed sticker. The choice is yours!

5. Now for the fun part! Whilst you are using the software you can also create a sign for the 'Secret Wrapping Room'. Choose a room that won't be in use on gift-wrapping day (preferably one not in view if you have one) and secretly tell everyone the time-slot they have to wrap. Don't publicise the timings so nobody knows who wrapped first and last. Make sure the room includes everything the wrapper may need from festive paper to sticky tape to bows and those all-important printer labels. You could even give the room a more festive feel with mince pies, mulled wine, decorations and an Xmas playlist.

6. Within the room you should also place a bag where each of the presents are placed when wrapped. At the end of the day, display the gifts neatly under your office Christmas tree until you are ready to swap them.
You will find more ideas for the festive season in our dedicated Christmas inspiration section. Throughout the festive build-up, we'll also be sharing lots more ideas on our social channels so follow UK Avery on Twitter, Instagram, Facebook and Pinterest and look for Avery UK on LinkedIn.
Get Creative this Christmas
Let Avery help you make a magical Christmas this year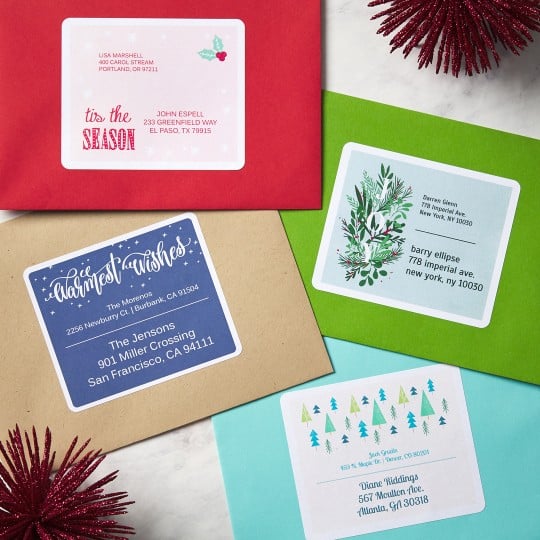 FREE Christmas templates
Our Christmas gallery has lots of free templates for you to customise this Christmas.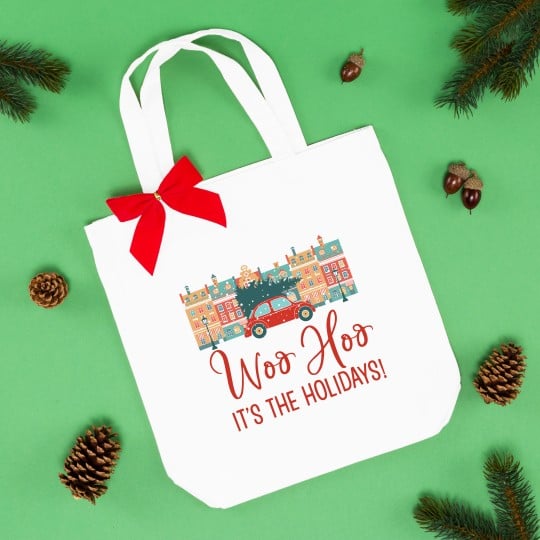 Christmas Inspiration
Whether you're after some festive labels for your Christmas cards or you fancy trying your hand at personalising your gifts, we have the Christmassy craft for you!