Wraparound labels
How to utilise your labels
We have been in the label industry for over 80 years which means we have the expertise to share with you our knowledge on how to get the most out of your labels.
Our customisable wraparound labels and stickers enable you to use a single label to convey multiple messages these can include, logos, addresses, return addresses… the possibilities are endless. So we have put together a short guide to get you thinking on all the creative ways you could utilise our wraparound labels.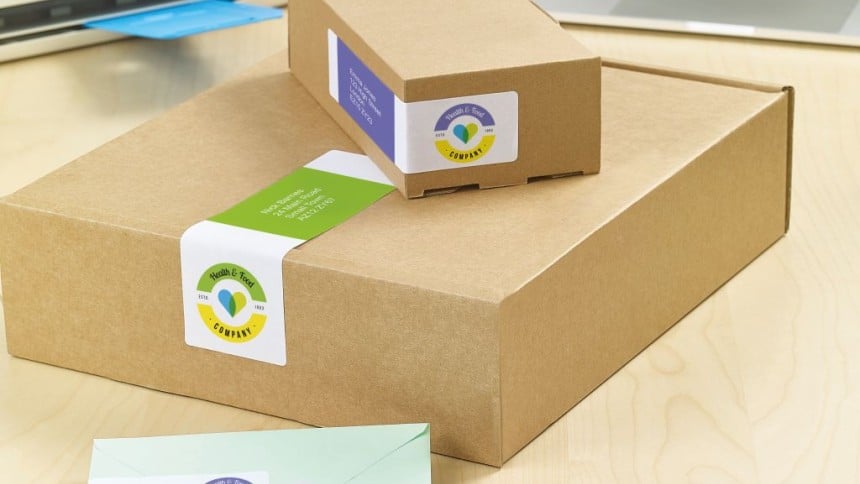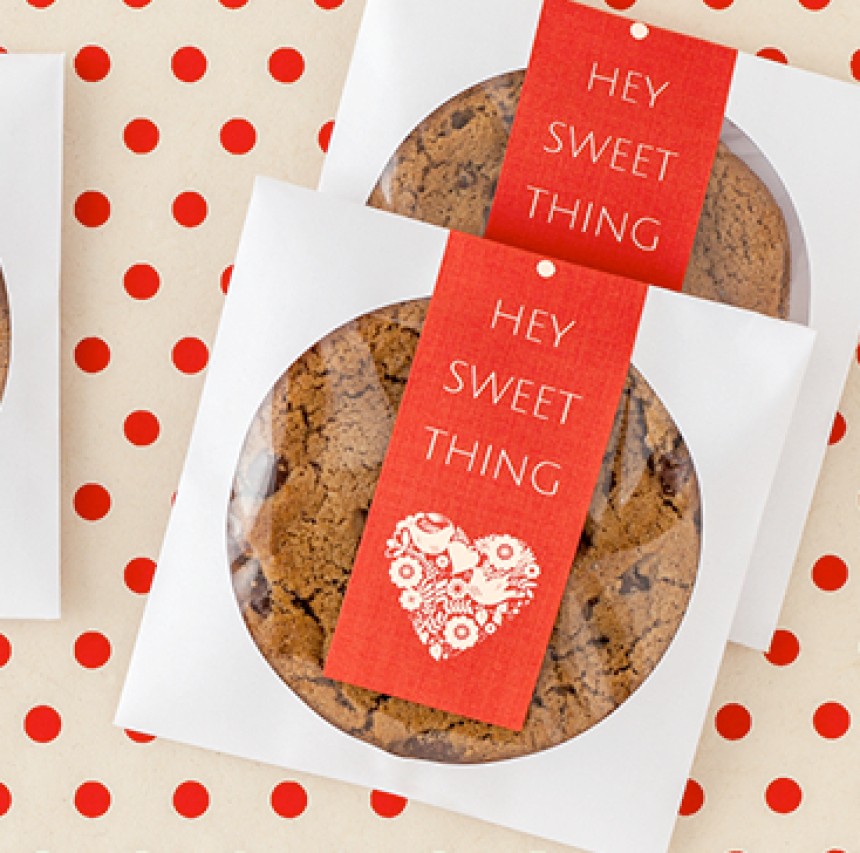 #one
Our wraparound labels are a great way to seal products, packaging and gifts, they add a special finishing touch. For example, a small bakery could use the wraparound labels to seal cookie bags or cake boxes.
Using our free Design & Print online label creator, anyone can add logos, colour and text of your choosing so the recipients feel the extra love and care you have put in.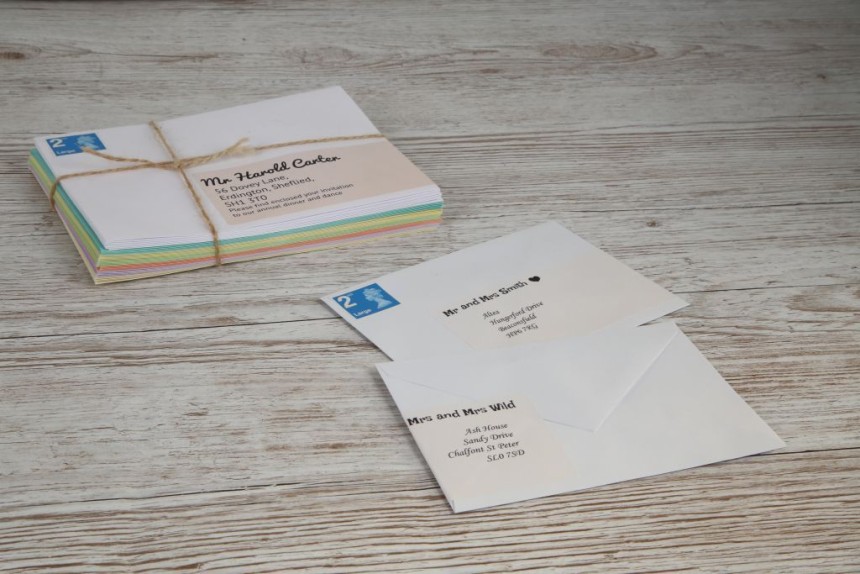 #two
If you have a special event coming up which you need to send invitations out for, wraparound labels are the perfect solution for address and return address labels in one!
Simply write the address of the person who you are sending to one side and the return address on the other. Ideal solution for wedding, party invites where guests need to respond via post.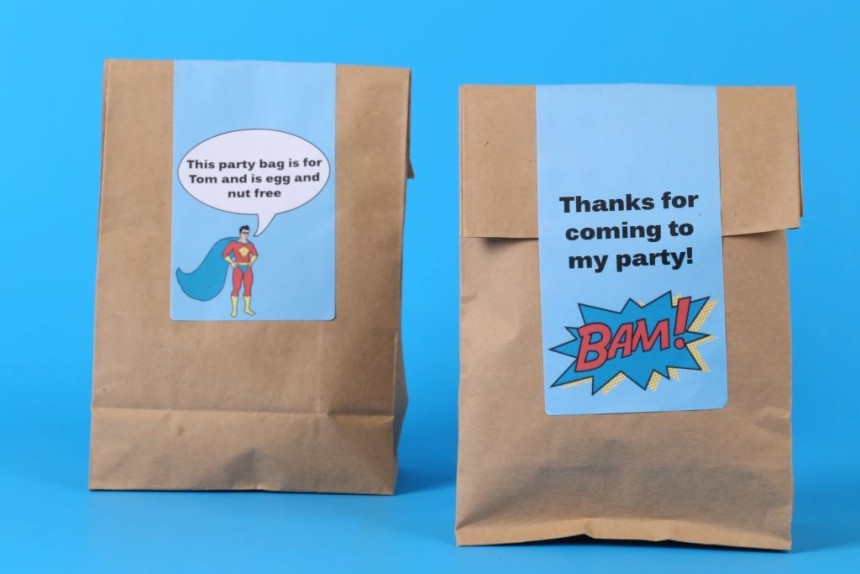 #three
Birthdays are a yearly occurrence, and for parents it can be time consuming organising your child's birthday party. Birthday parties have recently become a competitive sport. Every year we try to outdo each other, so set the bar high early this year, by using our wraparound labels to seal your party bags.

You can personalise them to match the theme of the party and also to each individual child. For example, as you can see in the picture on the right we have called out key allergens whilst keeping within the theme. This can be particularly important as allergies are on the rise and you want every child to enjoy the party and be included.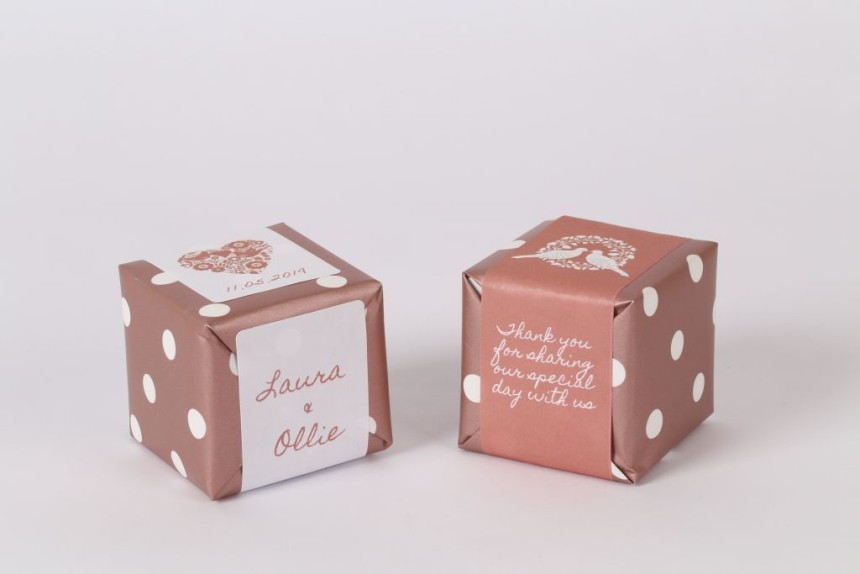 #four
Adding a special touch at a wedding or event is a really nice way to make your guests feel special. We have used our wraparound labels to create little wedding favours as a thank you to guests for attending.
What is special about these labels is that you can add multiple messages (in this case four). This creates an interactive and memorable experience for your guest…A little effort goes a long way.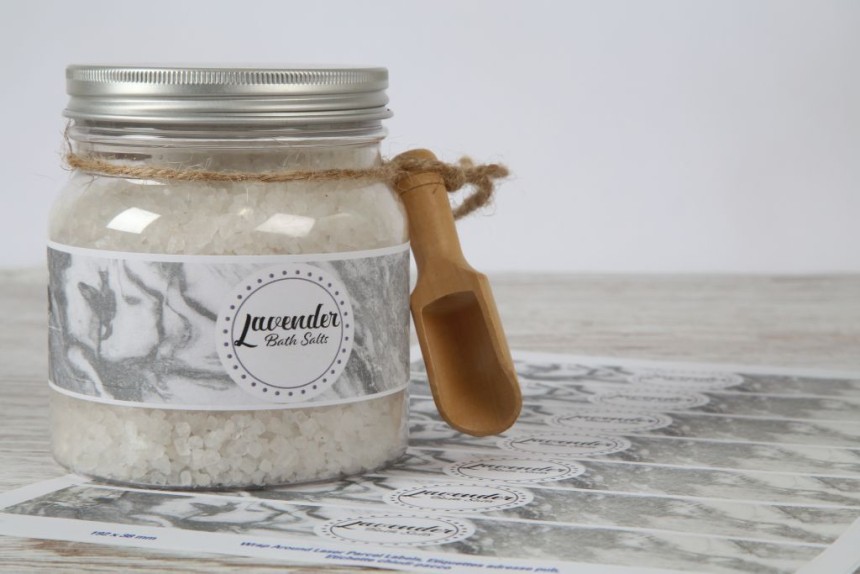 #five
Do you make gifts or products from home?
If so, you can use our wraparound labels to create a professional look that will put a smile on your friend or customers face. As you can see, using a handwritten font is more attention grabbing than a standard font. We have used the marble background as it is on trend and draws eye out, creating a greater impact.
You are able to print numerous labels at a time making your production process quicker and more efficient. For more tips and tricks on label design, check out our every label tells a story campaign.
Click below for our wrapround labels range