Make-up Brush Labels
Have you ever gone to an event, perhaps a wedding you've been involved in with your friends and you are all busy doing your makeup when suddenly your makeup brushes disappear?
We've been speaking to some makeup artists who share this experience on a daily basis! For them their makeup brushes are their most critical tools and can often get mixed up, especially when working on events or in a team. Here's how you can use custom labels and stickers to find those sneaky things.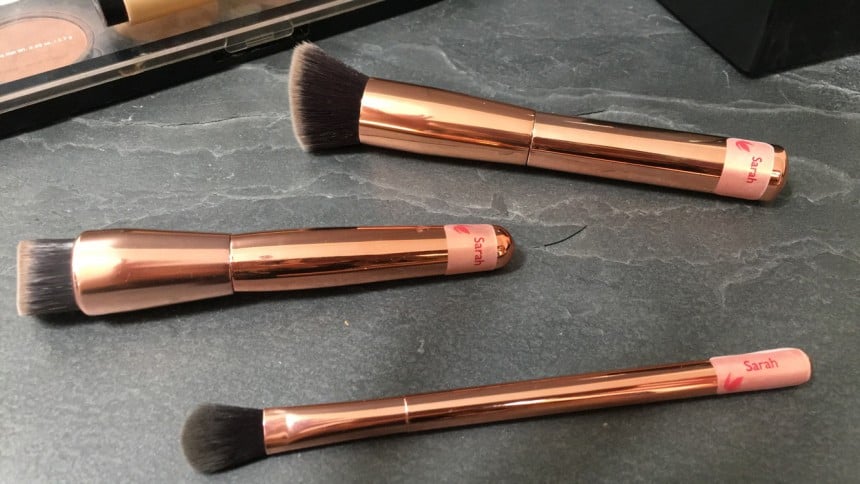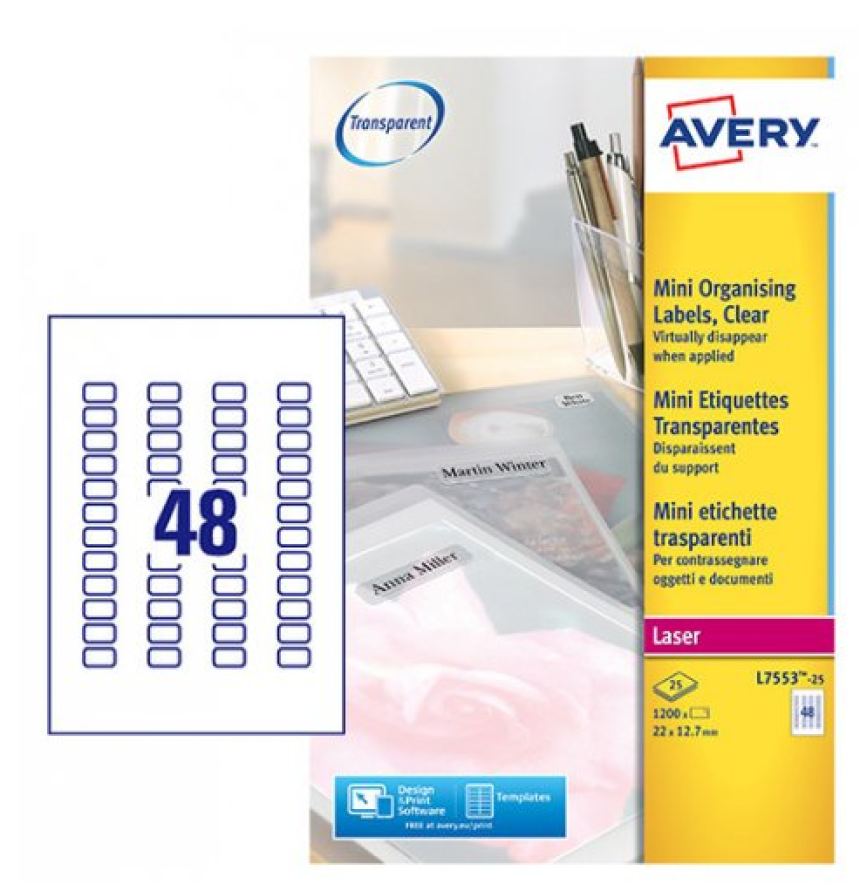 Our solution? We suggested to this group of makeup artists to label up their brushes with the Avery mini multi-purpose clear printer labels. These printable blank labels are the ideal size for makeup brushes and being clear, they blend in with your brushes to look neat and make your name pop. Their permanent adhesive means they will stay put while you are using your brushes. (Please note although stated permanent, they can be removed from your brushes using a little extra force).
Create your labels
Get your clear laser mini labels – product code L7553-25 and go to the FREE online Avery design tool Design and Print Online. Enter the software code L7553 (found on the packaging if in doubt) and click on start.
You will be taken to a range of templates to choose from. You can from pre designed templates or create your own from scratch by uploading images, colours, branding, patterns and text.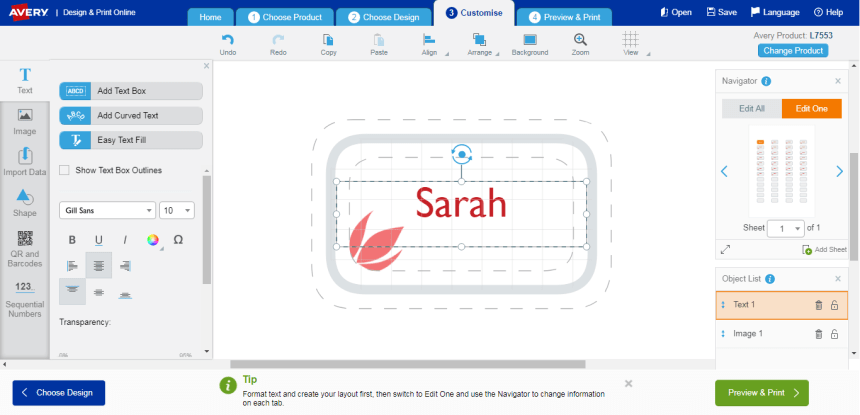 Once selected, it's time to customise. You can design all labels at once or select just one at a time. You can import images, select shapes, designs, colours and different text fonts. There is also a mail merge function that enables you to import lists of names straight onto the labels – great if you are looking to provide your whole team of makeup artists with their own labels for their brushes.
Bear in mind, if you have black, matt brushes, you may want to include a colourful background on your label to help you read the name properly otherwise the label itself will be black.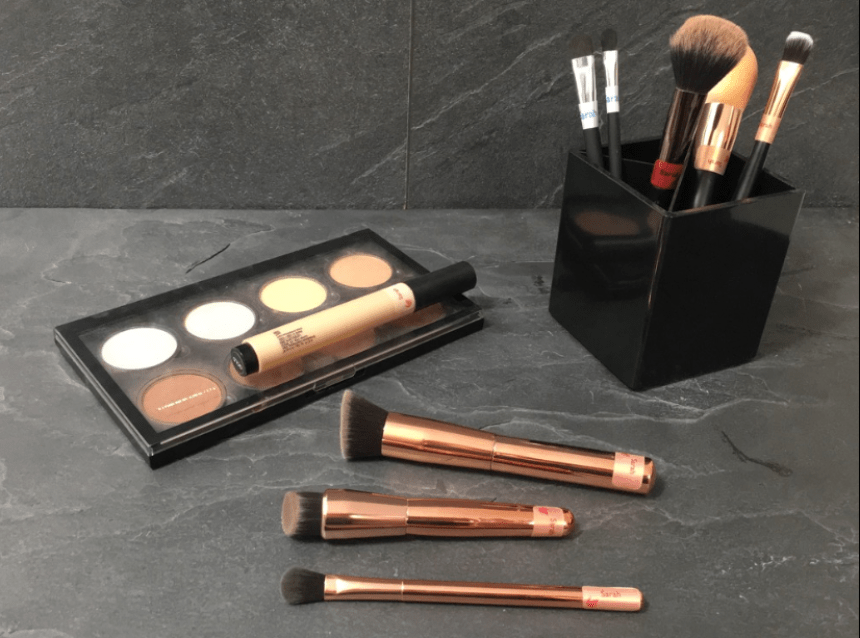 Once happy with your designs you can preview and print. Select print and you will be provided with a PDF of your design. Remember to never select 'fit to page' in your printer settings when printing your labels or it will skew the design.
Place your labels face down into your laser printer, taking note of the sheet feed direction markings shown on the sheet and press print.
Take your sheet and apply labels to your brushes.
Here are some products we recommend:
Avery Design and Print Template Software
Our free software includes all sorts of creative tools to help you design and print your Avery products, perfectly, every time.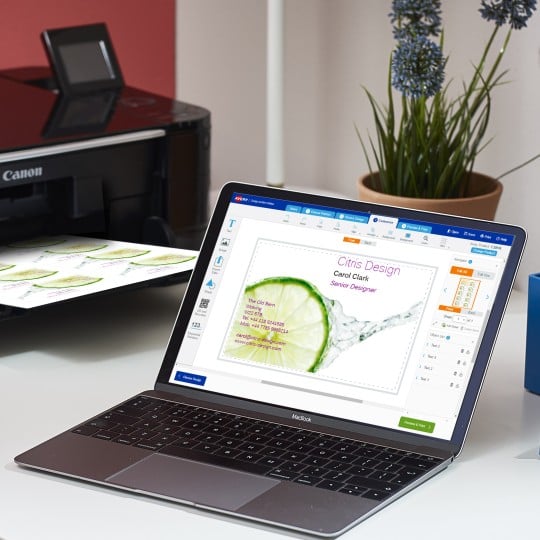 Ready to print?
Click here to open Design & Print and enter your Avery product's software code to get started.

Need some inspiration?
Why not have a look at one of our template design galleries to select a pre-design to customise