Make Christmas a company priority
with Avery Design & Print
No matter what type of business you're in, Christmas is the time to do something memorable for customers, colleagues and the business itself.
We've put together some simple, low-cost ways to make your products festive and win over your clients, customers and colleagues this Christmas. You'll be surprised what a long lasting impression you can make with a small amount of time and effort using the Avery Design & Print Online label templates.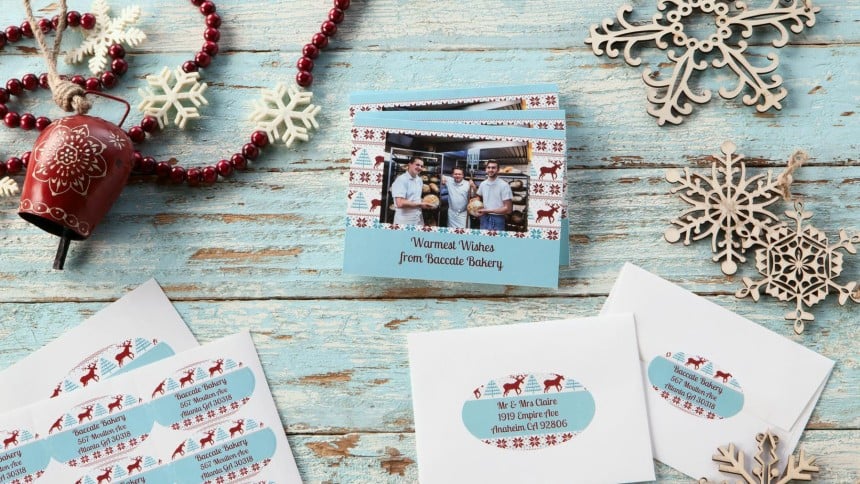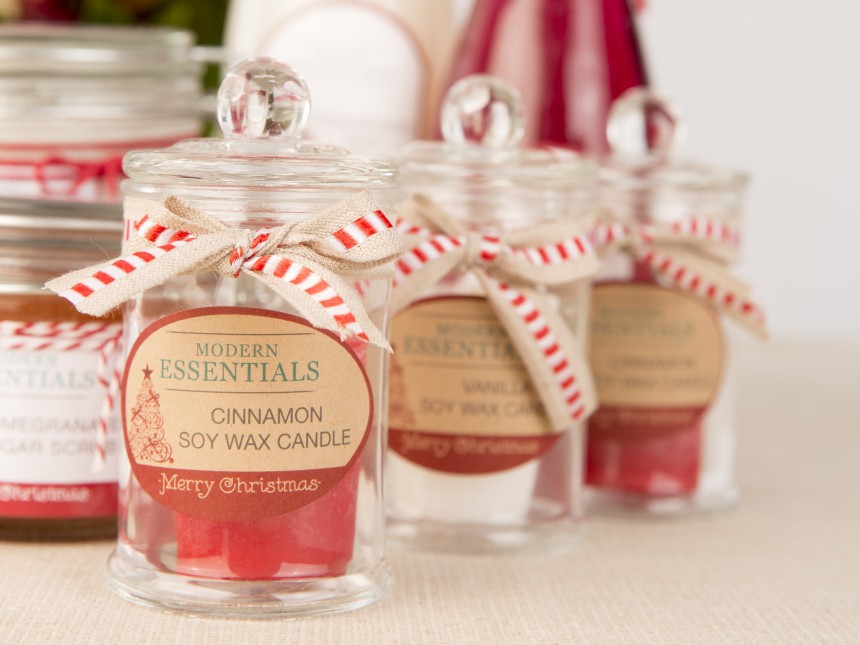 Festive labels for your products
It's very easy to get the right look using our free label software as there's a great choice of professional, Christmas-themed designs.
You can use these designs on packaging, jars or bottles for all kinds of products. To customise them, use the online template software to add colours, shapes and messages (there's a wide range of fonts), or upload your own images to tie in with your branding.
But what if you want to sell your products when Christmas is over? Removable Labels or product tags with string are the ideal solution for making your products stand out and look festive over the season.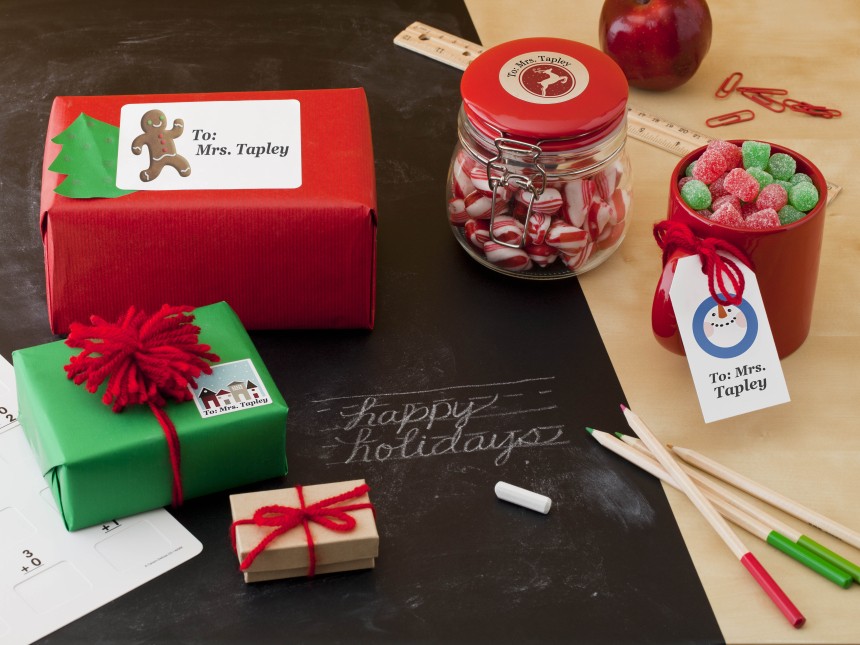 Personalised labels for gifts and treats
When you're giving Christmas gifts, personalising the label with the recipient's name adds a very special touch. It can make a really big impact and only takes a few minutes.
Whether your gifts are for customers, clients, suppliers or colleagues, personalising the labels lets every individual know how much you appreciate them. To create personalised labels using the Avery Design & Print Online software, just select the option to edit one label at a time instead of all at once.  
Secret Santa tip: If you're organising a Secret Santa, print personalised labels for all the presents. Then you can be sure that no-one's handwriting will give the game away!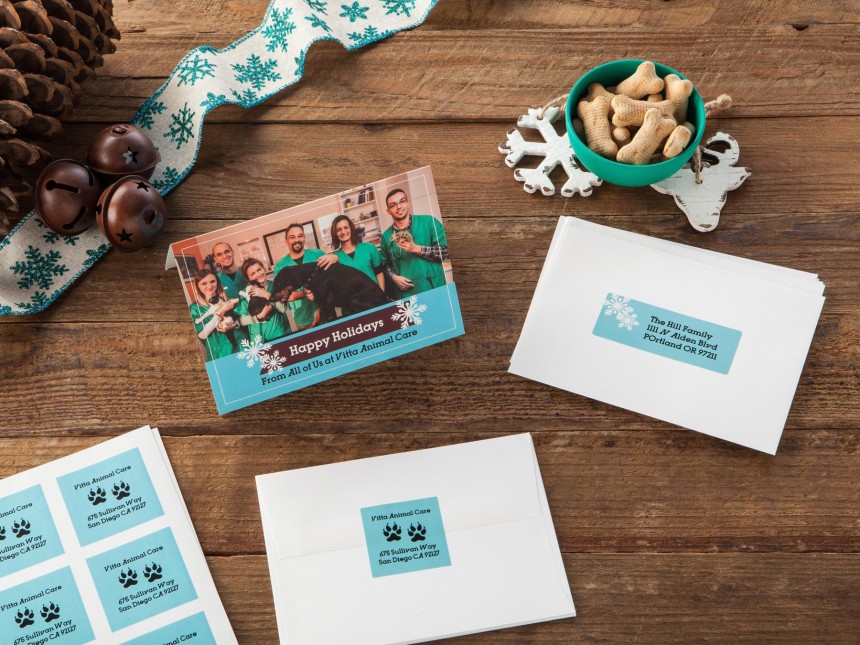 Address label designs
If you're sending out cards or packages, address labels with our Christmas designs are an excellent way to spread some festive cheer. You can also customise the Christmas address labels to reflect your branding.
Getting all the addresses onto an address label template couldn't be easier. Simply click  'import data' (also known as mail merge) and the software will take the names and addresses from an Excel file.
But don't stop there if you want to make an impact. Round stickers with your branding and seasonal greetings are perfect for sealing envelopes and placing on packages for extra impact.
Printed cards for Christmas
If you want to print Christmas cards with your own designs, there's an Avery template for that too. And you can personalise them for everyone you're sending them to if you really want to impress!
Greetings cards are A4 folded to A5. Upload your own design or images, or choose from our Christmas themes.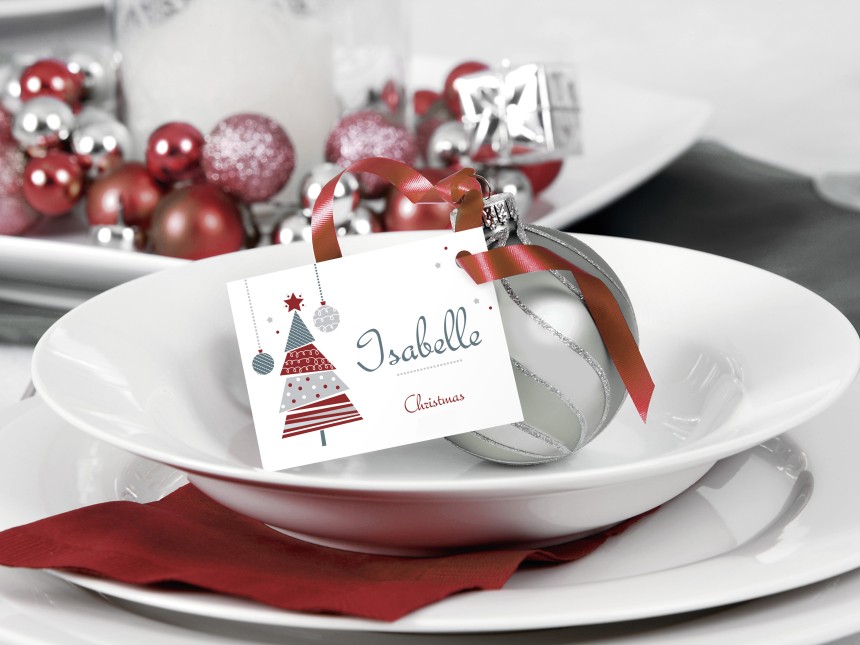 Christmas meal tip
Lots of companies find that Christmas lunch or dinner works better with a seating plan. Use personalised place cards (small Tent Cards) to show everyone where to sit.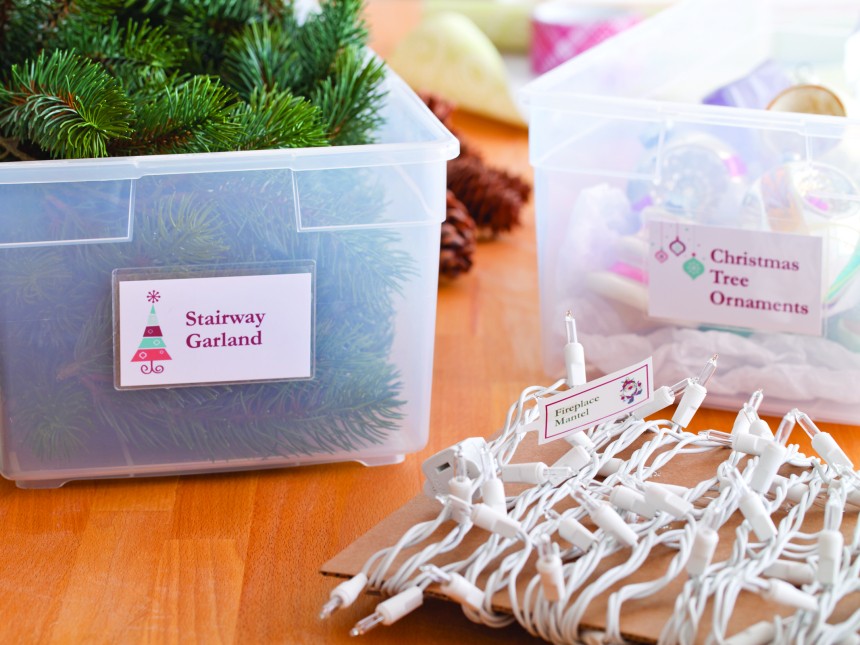 Get organised for next year
Store-rooms and cupboards usually get messy over time. You might even have a struggle to lay your hands on last year's Christmas decorations!
Not being able to find things wastes time and money – especially if you have to keep buying replacements. To get organised, you can print labels for just about any type of box or container, as well as for files, dividers and CD cases with Avery Design & Print Online.
What better way to start the New Year than with everything neat, tidy and labelled!
To see the Avery Christmas label template designs, go to our Christmas gallery.
Wishing you a very Happy Christmas from the Avery team.
Avery Design and Print Template Software
Our free software includes all sorts of creative tools to help you design and print your Avery products, perfectly, every time.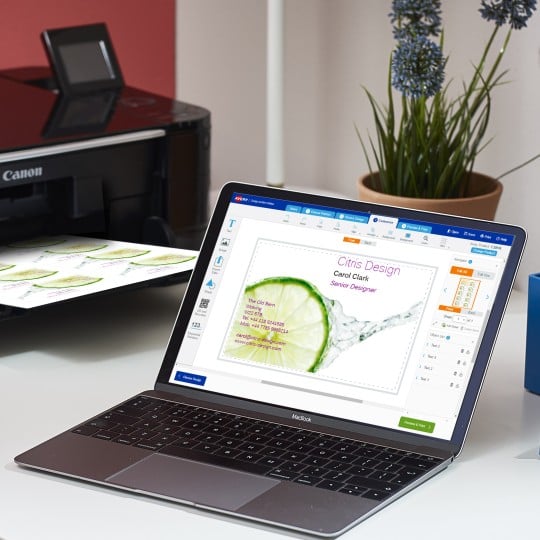 Ready to print?
Click here to open Design & Print and enter your Avery product's software code to get started.

Need some inspiration?
Why not have a look at one of our template design galleries to select a pre-design to customise