Signage Labels
Searching for self-adhesive signage labels and wall stickers? Look no further! At Avery, we have a variety of options that will help you create custom signage labels. 
From blank labels and A3 printable signage paper to film and magnetic signs, we've got you covered for all your indoor and outdoor sign labels.
Blank labels are available in standard square, rectangle, circle and ovals, and a range of sizes and materials with durability properties to suit even the harshest of conditions.
Use our templates to create your own warning sign labels and wall stickers, or create your own fully personalised and on-brand signage stickers using the Avery Design&Print tool.
Print in-house using your own PC and printer, or use our WePrint service for fast UK delivery. Orders over £40 will receive FREE DELIVERY!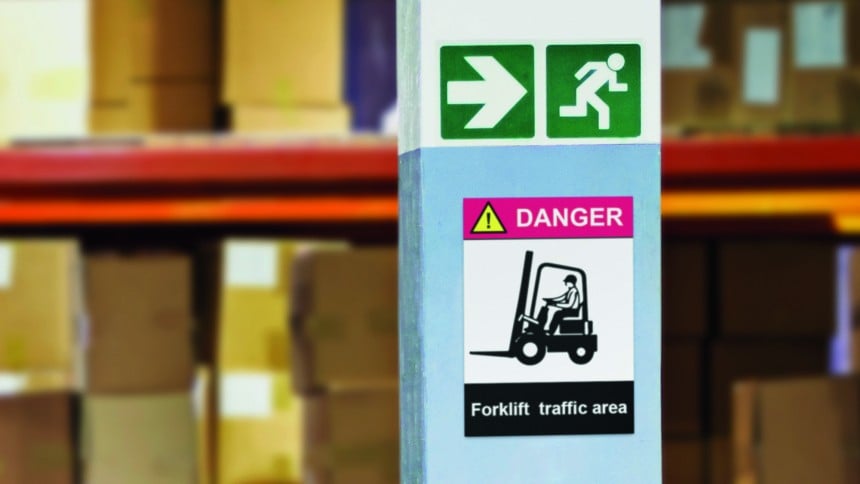 Design your signage labels & stickers
Designing your own signage labels and wall stickers is made simple with Avery's free Design & Print service - there's even free delivery when you spend £40. You can create your custom signage stickers and print them from your own PC and printer! 
You don't need to compromise on style either. You can choose between colours, materials, sizes, quantity and more. Whether you're creating wayfinding signage labels, wet floor sign labels or any other types of signage, we've got you covered.
Upload your own design or choose from our extensive template gallery to get started today.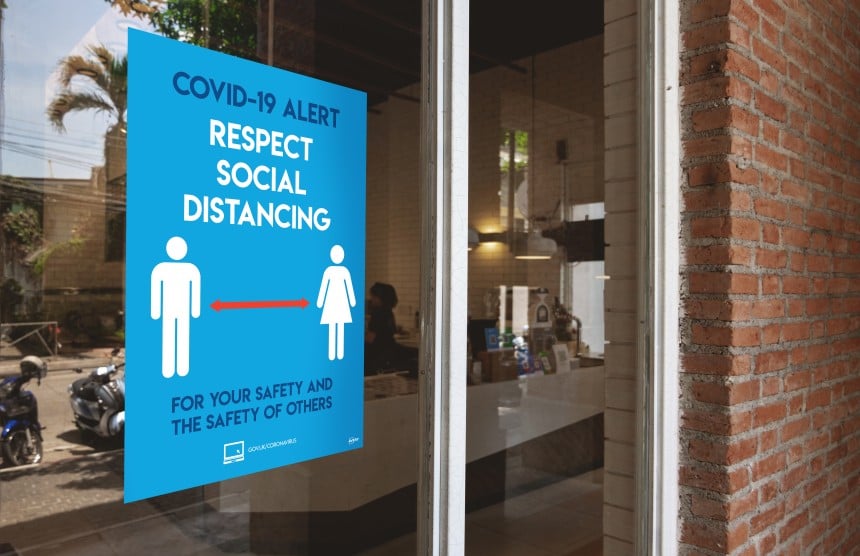 What can signage labels be used for?
Whether it's ANSI-standard safety signage labels for your factory, wayfinding floor signage stickers for your store, or general office signs for your workplace, with Avery we make creating signage labels simple!
Label your machinery with usage instructions and indicate chemical and hazardous materials with our hard-wearing, ultra-durable water resistant signage labels that withstand oil, water, dirt, and extreme temperatures.
Create simple warning signs and health & safety signage for the office to keep your employees and visitors safe using highly-visible coloured papers. Our resistant labels stick to almost any surface material - including metal, plastic, painted surfaces, polycarbonate, glass - and are suitable for both indoor and outdoor use.
To be more eco-conscious, you can even create your safety sign labels using recycled materials and vegan ink.
Print using your own inkjet or laser printer, or use the Avery WePrint and delivery service for a professional finish every time. There's even free delivery when you spend £40.
FAQs about signage labels
Where can I buy signage sticker paper?
Avery has a range of printable signage labels for all of your indoor and outdoor needs, with a variety of adhesive materials.
Whether you want a removable, temperature-resistant A3-size white label, which conforms to EN71-3 regulation standards for your business, or cream textured paper signage labels to add a sleek touch, Avery has got what you need!
How can I make my own signage labels?
Create your own signage stickers for almost any situation with Avery labels. Indoor or outdoor use, permanent or removable, and will stick to many surfaces. Upload your own artwork or choose from our vast template library to get started.
What type of signage labels are there?
You can create personalised signage stickers in any format you like to use in both indoor and outdoor environments. We offer sign labels in a variety of textures, materials, sizes, shapes and colours.
Long-lasting, durable, and easy to apply, signage stickers are available in a range of matt, gloss and no varnish finishes. Learn more about our signage and wall stickers.