Wedding Favour Stickers and Labels
Easily print your own favour labels at home!
Need custom labels and stickers for your wedding favours? Then you've come to the right place.
We have a wide variety of materials, shapes and sizes so you can find the perfect match for your wedding favours. Using our free Design and Print software you can create your labels your way! Simply create a design from scratch or use one of our free templates. You can even import all your guests' names to personalise the stickers in minutes! 
Have a look at our recommend labels for wedding favours below!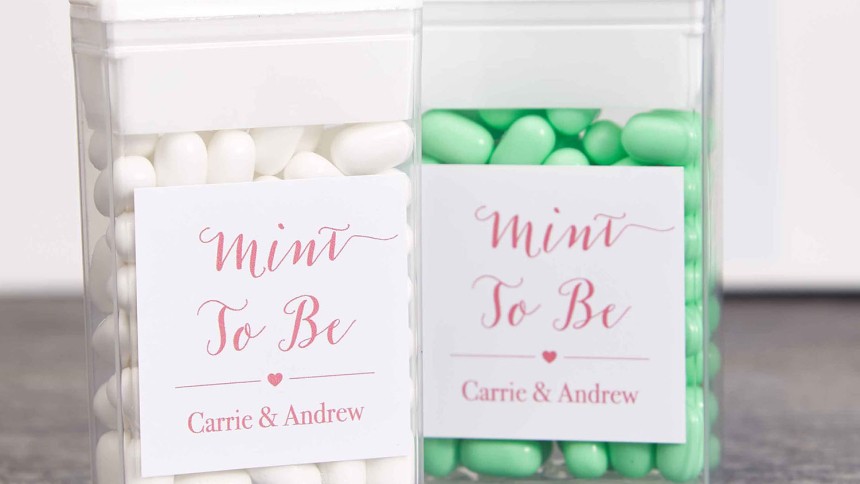 Wedding Favour Labels Inspiration
Design & Print your own beautiful wedding favour labels at home. Order from as little as 1 sheet!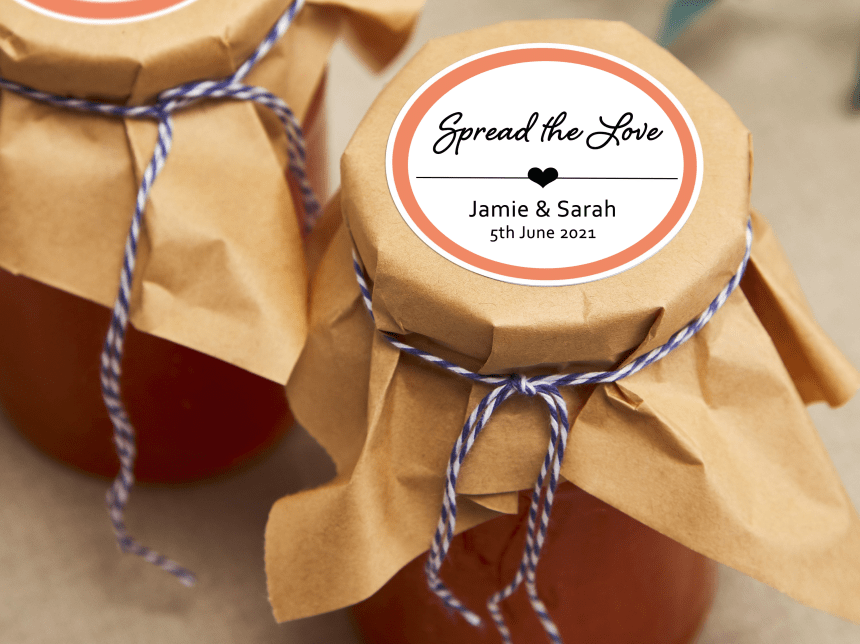 Create your own Wedding Favour labels!
Design & print you favour stickers in the comfort of your own home.
How do you make wedding stickers for favours?
1. Simply pick your sticker, we have a wide variety of materials, shapes and sizes to choose from.
2. Once your blank labels arrive, go to our Design & Print online software and enter in your product code.
3. Then you can either select one of our free templates or you can create your own design from scratch!
4. Test print your labels on some plain white paper then hold the paper on top of one of the label sheets and hold it up to a light source, then you can make sure that your labels are aligned for printing.
5. Pop your labels in your printer and print what you need!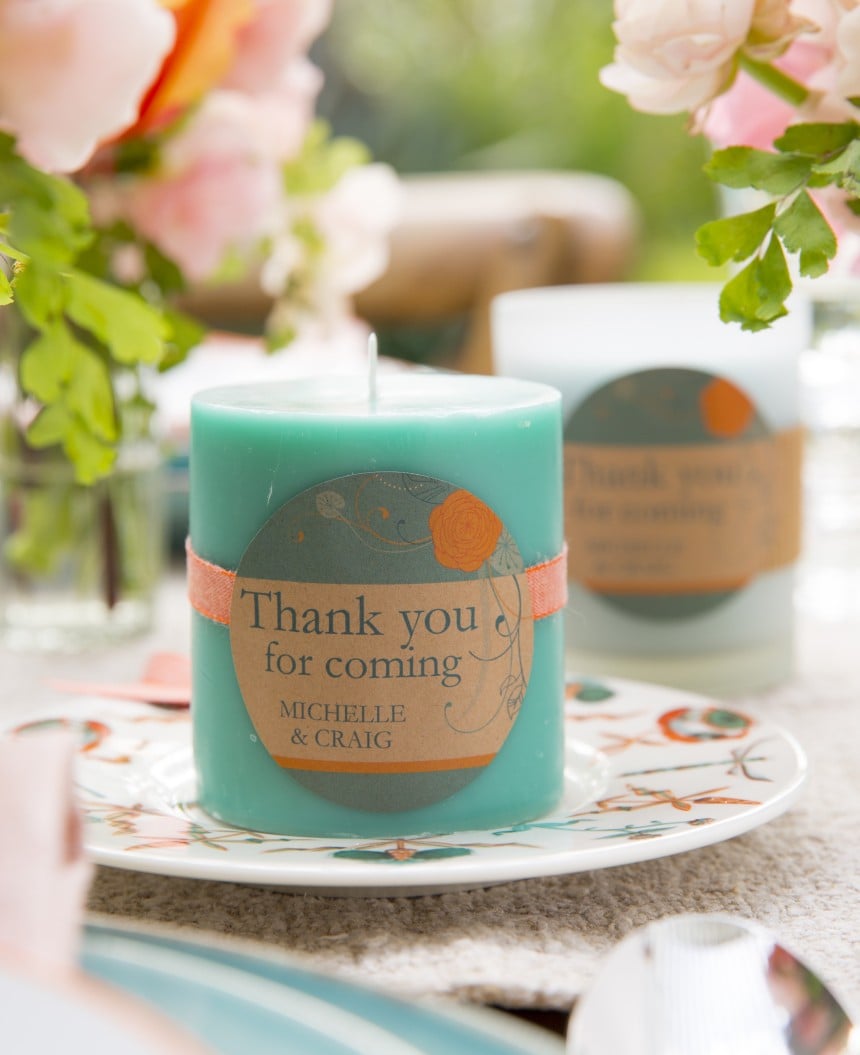 What do you write on wedding favours?
There are lots of things you can write about. You could go for a play on words with the favour you have chosen such as; "Spread the love" on homemade jam favours, "Let love grow" on small succulent favours and "Love is sweet" on sweet favours.
Or you can just thank your guests for coming and sharing the event with you. You can even just simply add your names or initials and the date of the wedding.
Our top ten favourite DIY Wedding favours:
1. His & hers favourite sweets - "Love is sweet"
2. Mints - "Mint to be"
3. Mini homemade jam jars - "Spread the love"
4. Mini succulents - "Let love grow"
5. Candles - "Your love lights us up"
6. Coffee beans - "Thank you for BEANing here with us"
7. DIY cocktail kits in jars - "Cheers to love"
8. Hot chocolate kits - "Your love makes us feel all warm and cosy"
9. Handmade soap bars - "Don't we scrub up well"
10. Chocolate coins - "For richer and poorer.."
Your wedding, your way!
Design and print your wedding stationary using our free designs & software
Free Wedding Templates
Select one of our pre-designed templates to customise to suit your Wedding's special look and feel.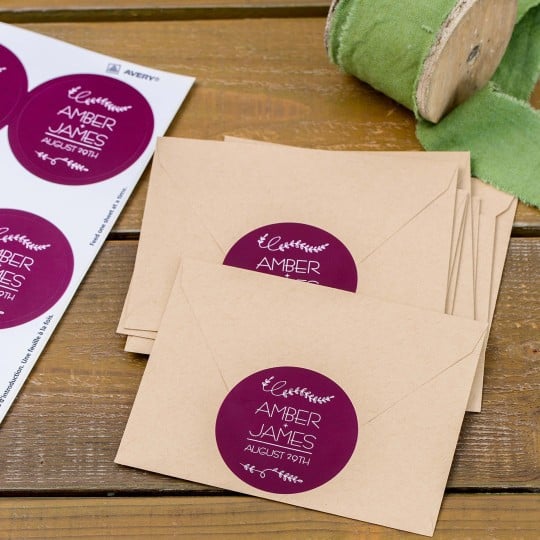 Print your wedding stationary at home
Create personalised invitation labels, favours and decorations with Avery's Free Design & Print software.