Step by Step guide to creating an account in Design and Print
Creating an account and opening a saved design
In this step by step guide we talk you through how to create an account in Avery Design & Print Online. Creating an account means that you can save any design you have created or are working and return to it in the future.
We will also show you how to log in and retrieve a saved design.
Start Design & Print software
On the Design and Print Online home page click on the Click to start Design & Print Online option as shown.
If you get a 'Get Started' registration form appear you will need to fill this in before you will be able to continue.
Sign Up in Design and Print
The next page is the Design and Print Online start page. This page allows you to select a Product by either Category or by typing in the Product Code. In this instance we will be ignoring this and selecting the sign up option on the right hand side of the screen as highlighted.
Click the button Sign Up.
Add your details
You will now need to enter your details. Once you have done this click on the Sign Up button.
You will now return to the start page of the design portal and you will see in the top right corner that it has a welcome message and confirms that you are signed in.
.
Log in to Design and Print
When you return to the website in the future you will now be able to use the log in function. To do this, on the start page of the design portal click Sign In button in the top right hand corner of the screen.
Each time you go into the website you will need to log into your account, However if you forget your password you can click the Forgot Password option on the log in screen.
Type in your email address and then click Restore Password. You will now receive an email with your new password (please check your email's 'sapm' folder or 'junk mail' folder to ensure that the email from Avery has not been put into one of these folders by mistake).
Avery Design and Print Template Software
Our free software includes all sorts of creative tools to help you design and print your Avery products, perfectly, every time.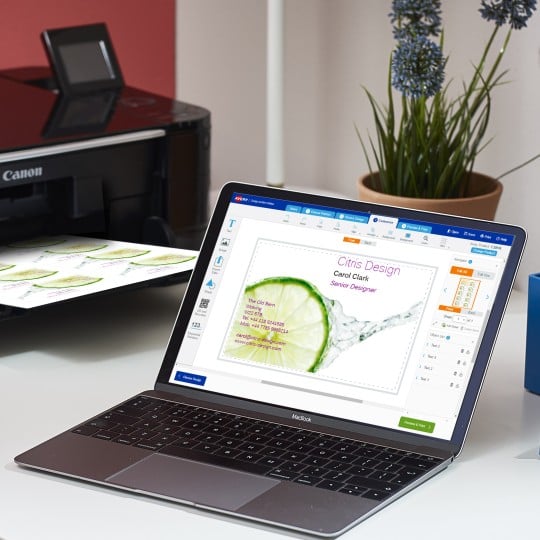 Ready to print?
Click here to open Design & Print and enter your Avery product's software code to get started.

Need some inspiration?
Why not have a look at one of our template design galleries to select a pre-design to customise