Organise your desk
Clear your desk and conquer the mess
Organisation can be one of those things that you never get around to when you're busy. However it can actually have a big impact on your daily work ethic.
We have put together some simple organisation tips for a clear mind and desk. Don't forget to add some custom stickers to help you with your tidying.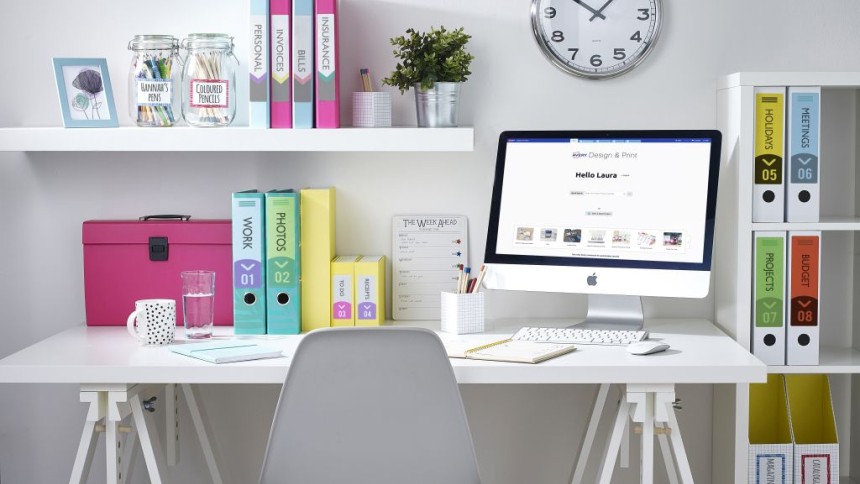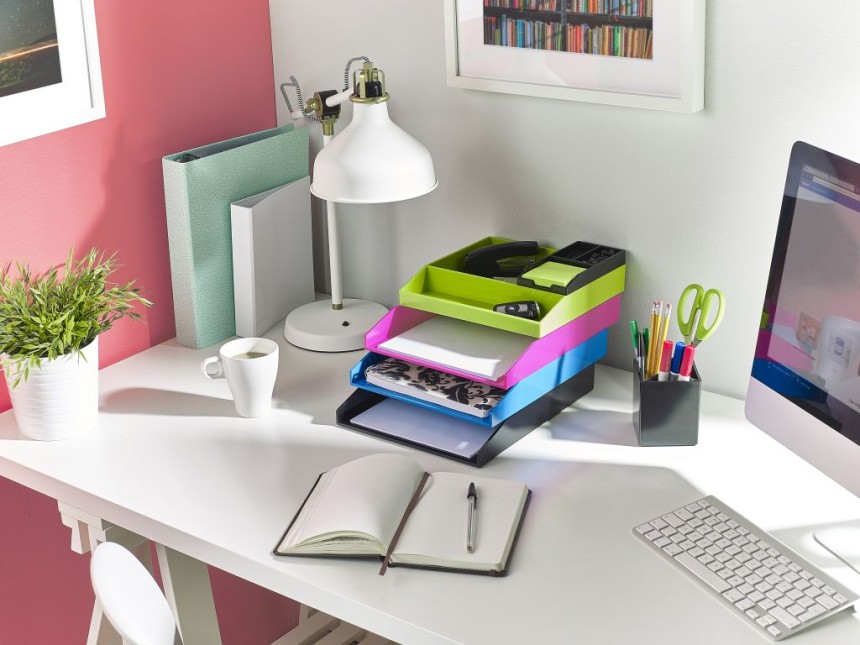 Conquer desk mess
To you, it's not just a desk—it's command central. So make sure it creates an environment that keeps you calm, collected and focused. Visual distractions can scatter your attention and scare away clients, so take some time to square away the small stuff.
For supplies like stamps, paper clips and rubber bands, label containers for easy and obvious clues as to what goes where.   
To ward off the temptation to create piles, try Avery Letter Trays and accessories to give each miscellaneous item a proper place.
Print your own letter tray labels to help remind you where everything goes.
Arrange your different assortments of pens, with a stylish Avery Pen Pot. That way you will never be without a pen.
Keep only what you need at your fingertips on your desk. Everything else gets filed and put away.
Tip: Keep your work space organised all year by not allowing the situation to get out of control. Make a clean sweep in December/January, putting supplies back in their places, filing or recycling mail.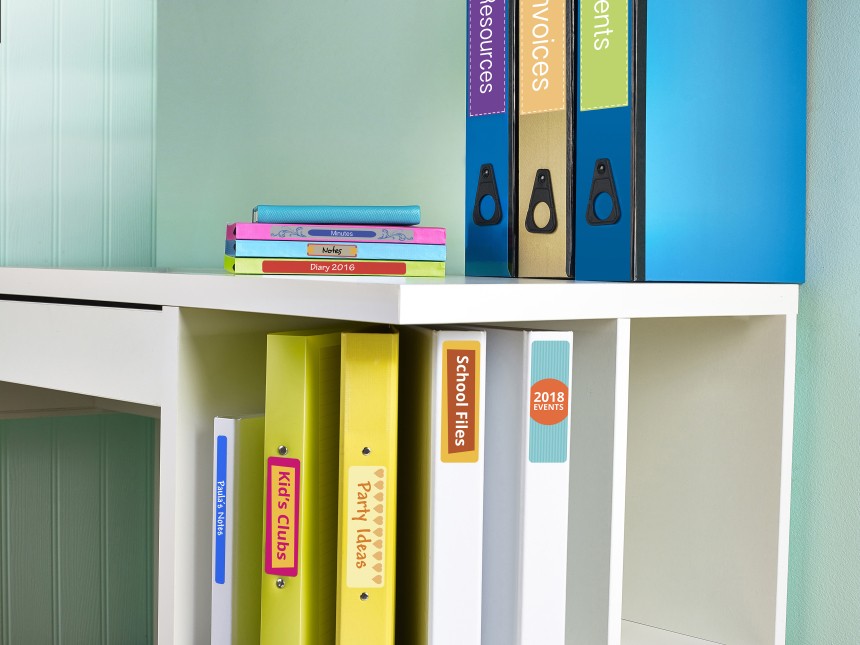 Clear the clutter
Even in the virtual age, we still struggle with the amount of paperwork which lands on our desks. Gather your stacks of paper and as you go through your documents, decide which items to keep or toss.
For records and loose paperwork, try colour-coded file folders to catch your attention, adding labels can help too!
When it comes to larger amounts of hard-copy, binders are key. This effectively separates and stores without stuffing your filing cabinet.
Jotting quick notes to yourself can help you stay on top of your tasks, but it's easy to get carried away and wind up with a sea of stray paper slips covering your desk. To free up surface space, consider using your wall to organise a message board for your current notes.
Tip: Consider what you lose most often, and what is causing the most clutter—whether it is mail, supplies or notes. Create a dedicated space and system that ensures easy organization for those items is your main focus.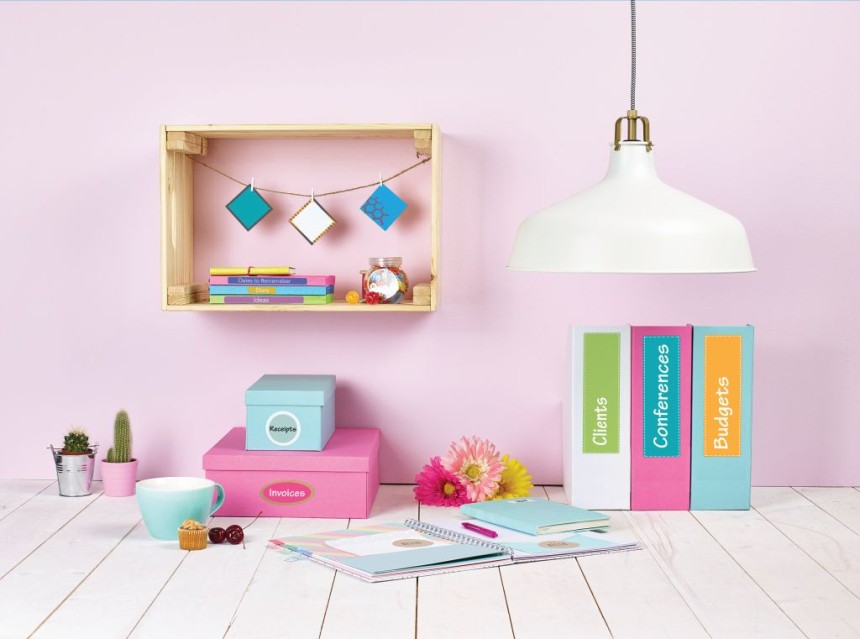 Don't stress, just organise your mess
Most people think of organisation as a lofty goal and something they just don't have the time to do. But if you focus on tangible fixes, little by little you can make a noticeable improvement.
It doesn't have to be showroom perfection...Organisation simply means having a system that works for you. It allows you to be at your best. Spend a little time now revisiting the basics, and free up your potential for the year ahead.
Avery offers a wide range or products to help you get organised. You can also personalise them with our FREE easy-to-use software Design & Print.
Products to help you get organised
Click on a range to view the products
Avery Design and Print Template Software
Our free software includes all sorts of creative tools to help you design and print your Avery products, perfectly, every time.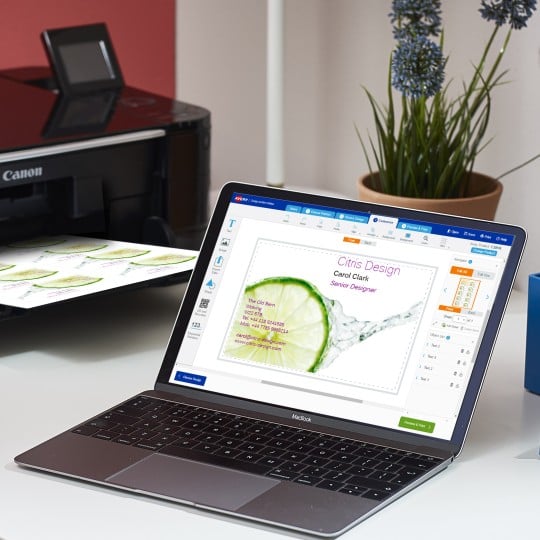 Ready to print?
Click here to open Design & Print and enter your Avery product's software code to get started.

Need some inspiration?
Why not have a look at one of our template design galleries to select a pre-design to customise