Household Helpers
Tips for keeping little things well organised
Tapes, buttons, knick-knacks, candles, ribbons and countless other bits and bobs - all these useful household helpers accumulate over time in your cabinets. And unfortunately, most go unsorted, so that when that moment you actually need it, you can't find it. 
Save yourself this frustration and plan a morning to order your bits and pieces.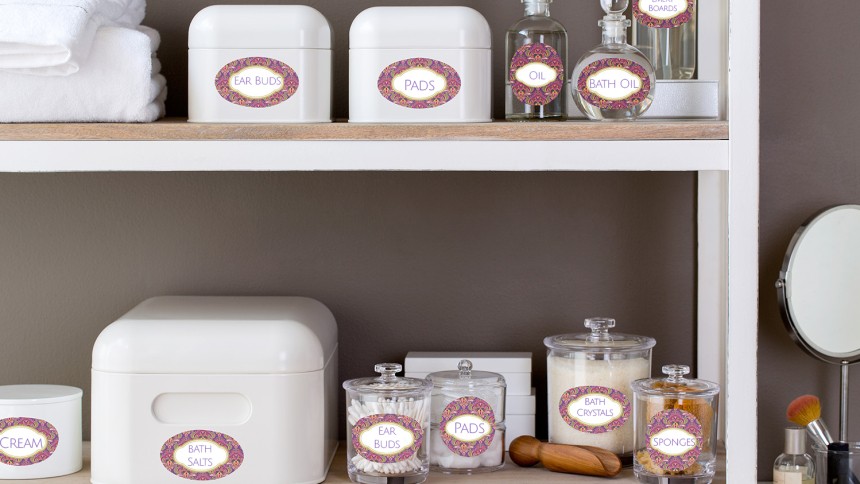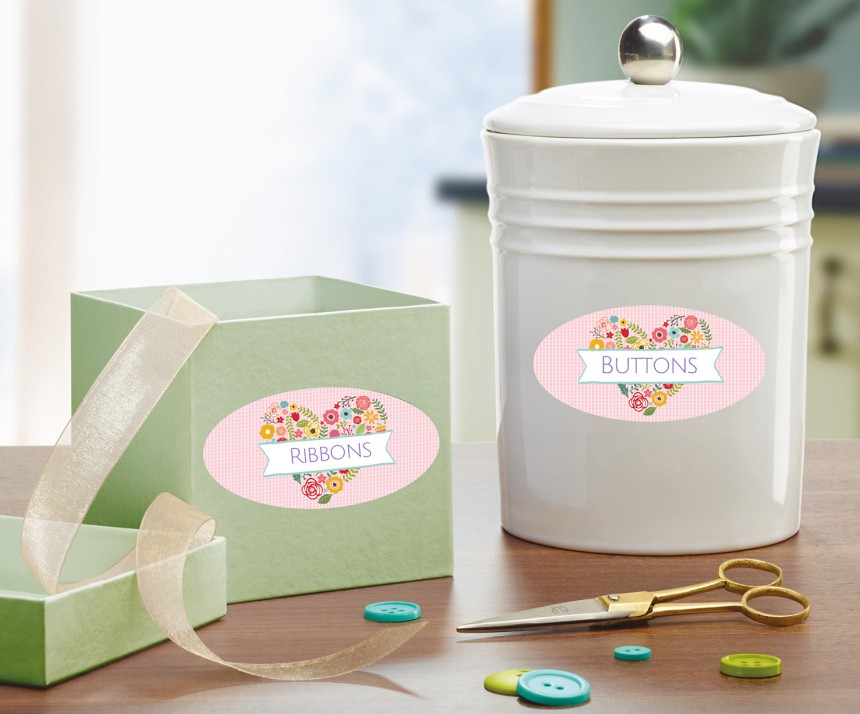 Label your storage boxes
We know, as a label company, of course we're going to advocate labelling your storage boxes, but really! It helps! And our free Design & Print software can help you make this task a fun one. By adding your favourite images and designs to your labels, you can colour co-ordinate or theme your boxes to fit alongside your home's decor. 
Whether you favour transparent boxes, tins or bowls, when it comes to the storage everyone has their own taste. Have a look at some of our pre-design templates below to choose a favourite to personlise for your boxes.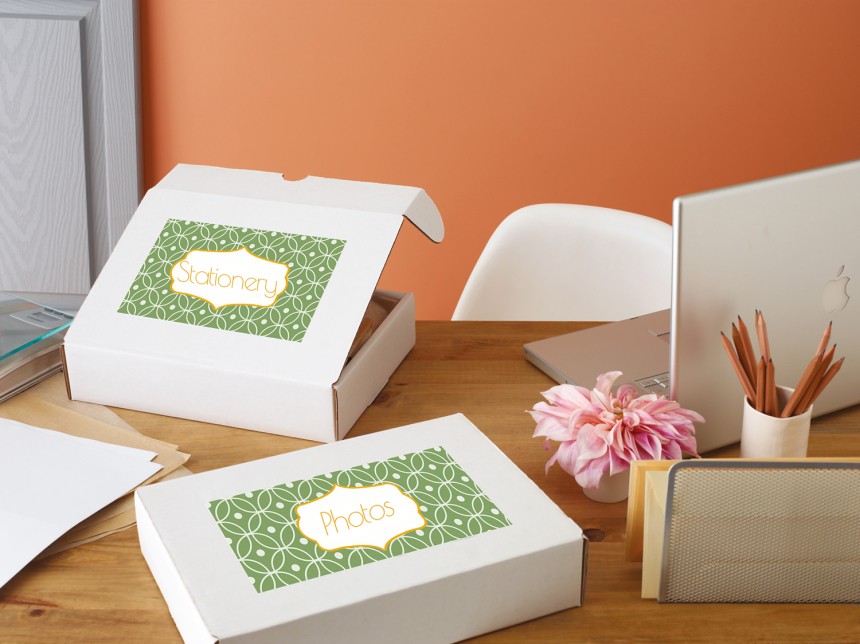 Labels for every occassion
We've got a solution for every part of the home
Problem: I need to store my items outside where they might get cold or damp
Solution: Avery have a range of Resistant labels made from heavy duty materials that can stand all kinds of weather conditions.
Problem: I might want to change the contents of my storage boxes so my labels will be incorrect
Solution: Choose one of our Removable Label products. They use clever adhesive that sticks securely while you want them to, but peel off quickly and cleanly when no longer needed.
Creative Templates for Home Organisation
Here you will find a small selection of our pre-design templates which we think look fab for storage labels
Avery Labels for Home Organisation
What shape will you choose?