Keep on top of your office organisation with Avery office accessories
Which one would suit your desk best?
Last year we revealed that on average office workers spend 13 minutes and 13 seconds each day searching for missing paperwork and stationery. Why not spend just 30 minutes this week getting your desk and workstation in order? There's no better Monday feeling than starting the working week with a clear desk and you could be saving vital minutes every day to focus on more important tasks.
The Avery UK office survey also confirmed that a little organisation could go a long way towards making office life easier as 85% of respondents agreed that having a clear filing system and knowing where everything is makes their job less stressful. An untidy desk has been known to affect productivity, so Avery has created six exciting ranges that will not only help you keep things in order, but look great too. Don't forget to add some custom stickers to make the task that bit easier.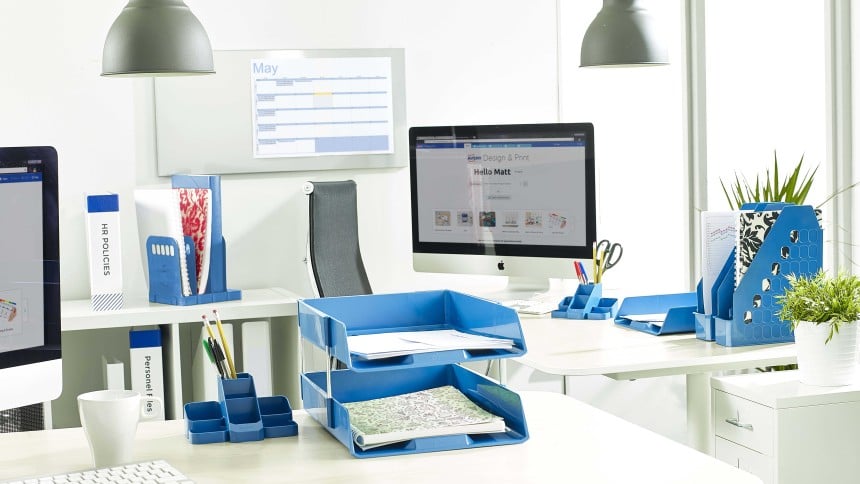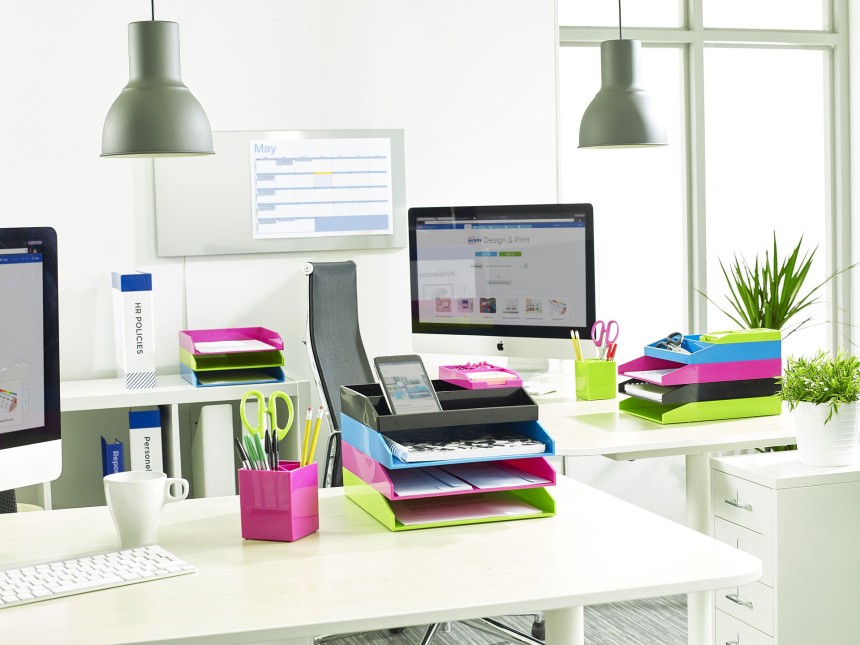 Want to add vibrancy to your office? Choose ColorSTAK
Whether you prefer cool blue, green, sophisticated black or want to think pink, then ColorSTAK can brighten up your working day. With four different colours to choose from these will look stylish in every office. As the trays are stackable you can mix and match different colours around the office or pick your favourite and make a statement. It's up to you! The strong ABS plastic construction means you can move them around without worrying about them getting damaged. Stack them up high or break down into drawers for maximum storage.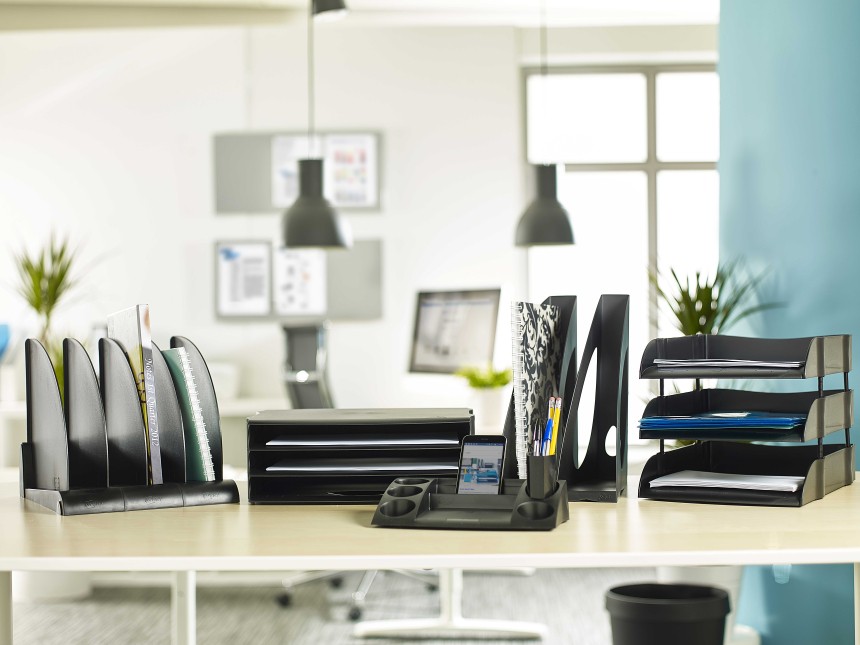 Are you looking for eco-friendly? Pick DTR Eco
For those who prefer to buy only eco-friendly office products the DTR Eco range is your ideal desktop organising option. All products in black are made from 100% post-consumer recycled plastic; the blue is 96% with both colours being recyclable after use. The range includes letter trays, magazine racks, desk tidies, pen pots, file sorters and waste bins. Not only will you be more organised, you can also have peace of mind that your purchase has had and will continue to have a positive environmental impact.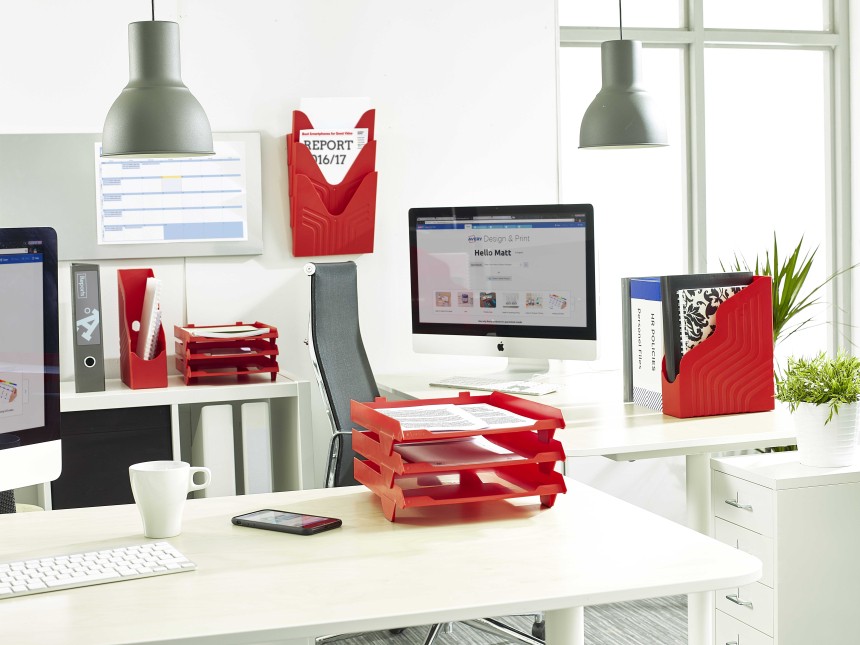 Want something durable and long lasting? Opt for Originals
Nostalgia is a wonderful thing, and what can be more nostalgic than the Avery Originals desktop range which has been organising offices for over 40 years. They say a timeless design never fades and this range of letter trays, magazine racks, and other office items still look as good today as they did when Avery first launched them. Available in different colours, this durable range has literally been designed to stand the test of time as all products are made from hard wearing, high impact plastic.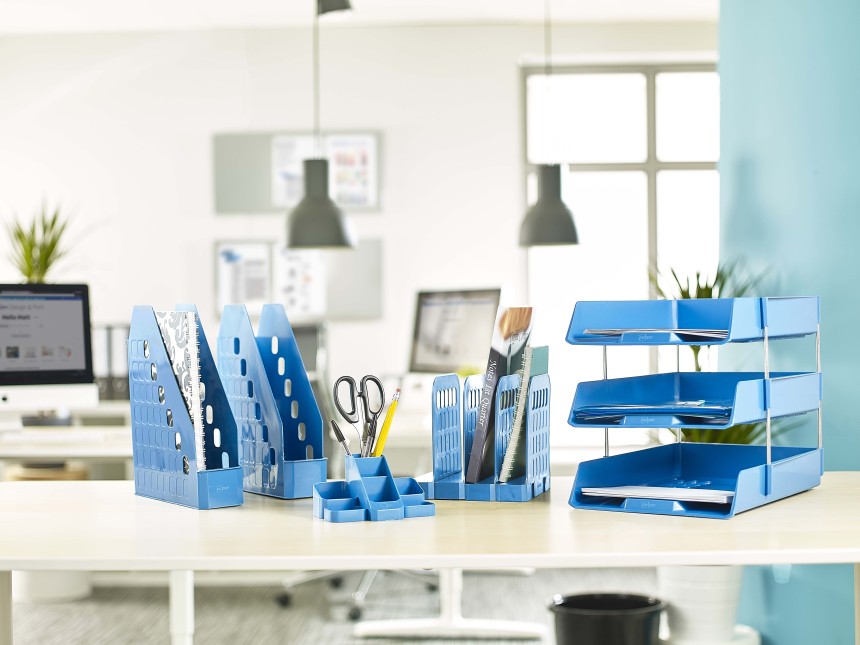 Are you big on value? Look for the Basics range
When simply getting organised is all that matters the Avery Basics range is where you need to look. It's a group of stylish products at low prices, so you can create a simple but effective desktop organising solution. The basics range will still look good around the office and help you keep your productivity on the right track.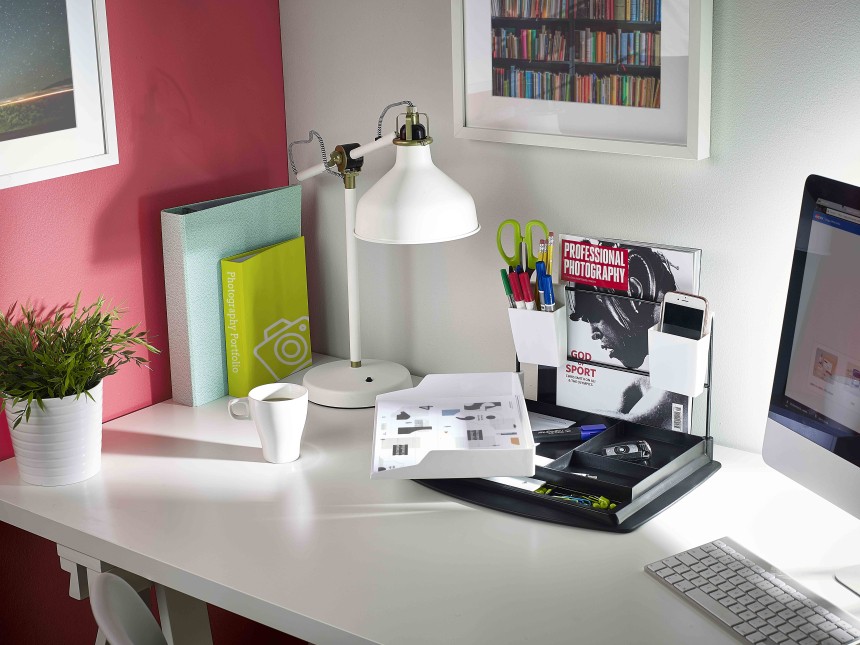 Trying to save space? Choose the All in One range
The Avery All in One range of desk organisers save on desk space and help you to declutter your desk by taking up the least amount of space possible.  With a modern appearance, the range looks great in any office or at home and has clever hidden storage compartments so you have more room to work.
When you need something tough and durable, check out the Metals range.
The Avery Metals range of desk accessories are designed to be tough and durable. Made from steel, these letter trays and waste bins are built to last and are available in black, blue, grey and red. You can also keep your keys safe in one place as Avery offer a selection of key cabinets to store from 20 to 120 keys.
Products mentioned in this article
Click on a range to view the products