How to create your own Avatar Stickers
With Twinkl and Avery Design & Print
If you've ever fancied seeing yourself in cartoon form, you have to try our friends at twinkl's Avatar Creator.  It's so simple to use and you when you've created your likeness you can save the image to later add to Avery products. 
Sarah wanted a unique way to thank her children's teachers at the end of term, so decided to use twinkl's avatar creator to make personalised images to place on Avery's Print Your Own Reward Stickers as a gift.  Here's how she did it: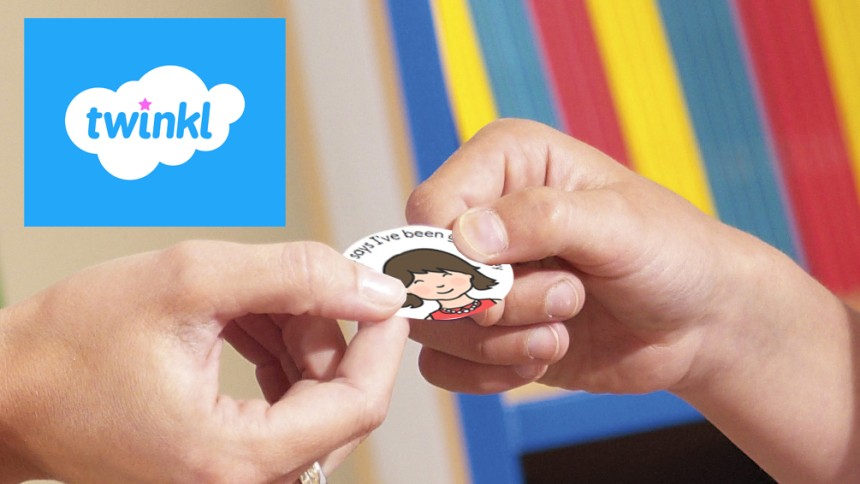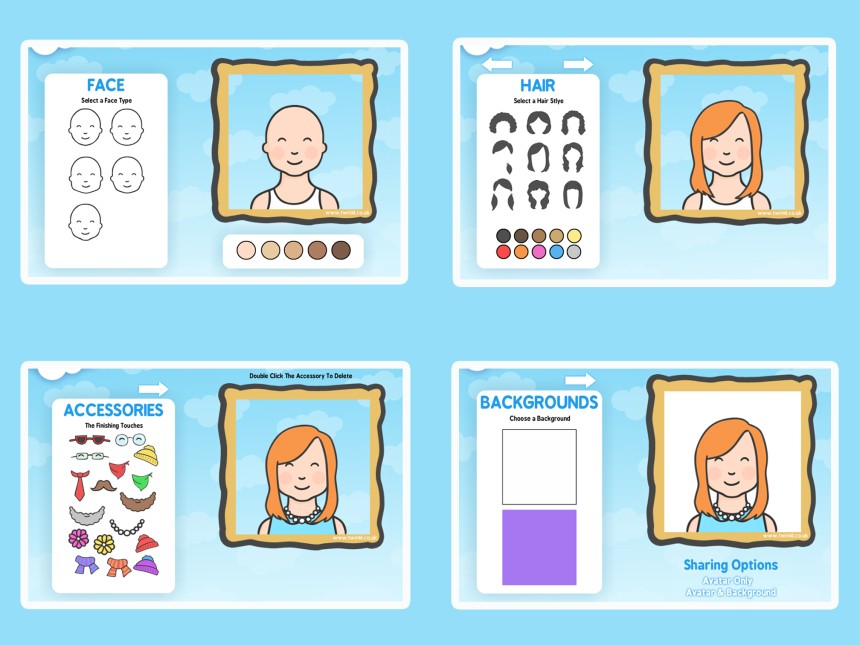 How to make your Avatar
You can find twinkl's free Avatar Creator at http://www.twinkl.co.uk/avatar.
The tool walks you through the steps, selecting face shape, hair styles and accessories.  At the end of creating you can save your finished Avatar as a .png image to your computer.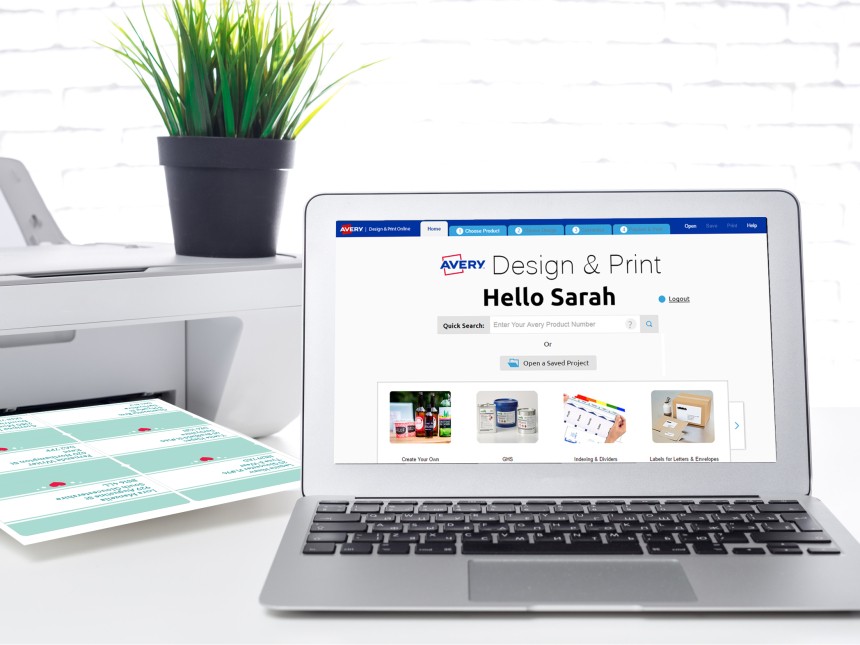 Create your Stickers using Avery Design & Print
The easiest and most professional way to create your own stickers is to use Avery's free Design & Print template software.  To access it, click Software & Templates> Avery Design & Print on the menu at the top of this screen.  

Enter your Avery product's software code into the search bar and click the blue "go" button. We tend to use Avery E3613 to create our stickers.  They are 40mm diameter circles and can be used with Inkjet and Laser printers.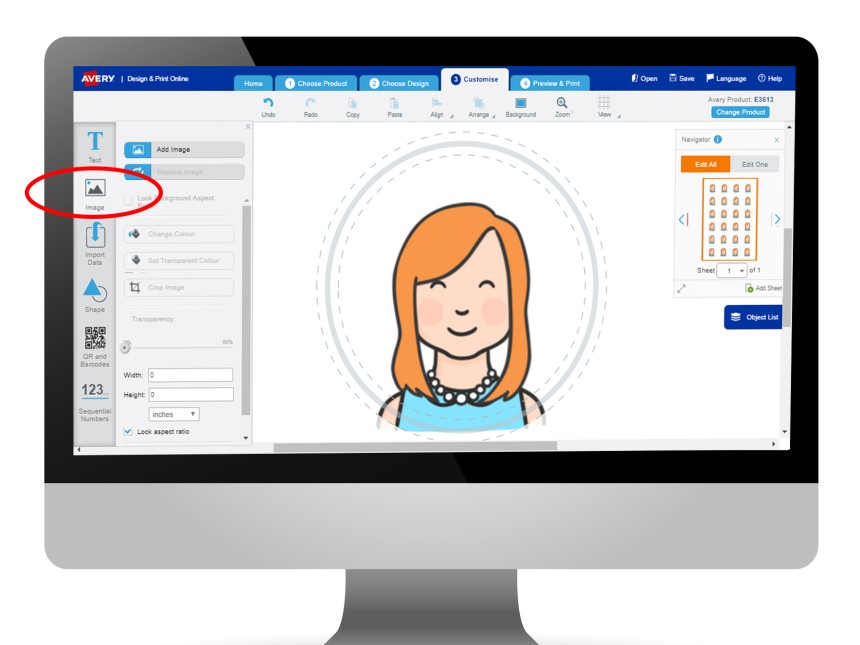 Import your saved Avatar
When you reach the customise screen in Design & Print, click on the image button to add your Avatar.  Navigate to where you saved the Avatar on your computer and double click it to bring it onto the design canvas.  You can then resize it by dragging the corners of the image.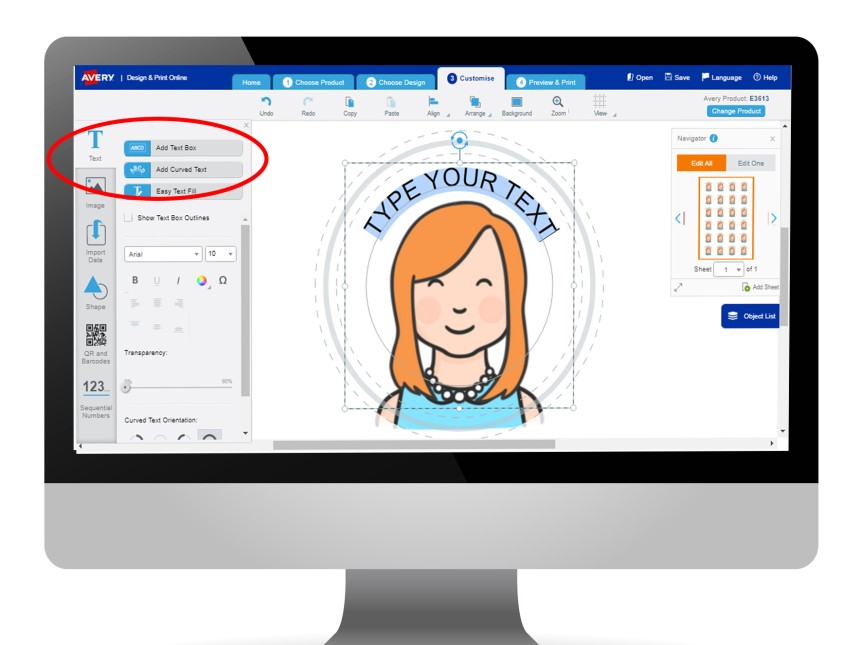 Add text to your design
To finish your personalisation of your stickers, add circular text by clicking the text button on the left hand side of the screen and then select "Add Curved Text".  You can then type your text, change the font, adjust the size and also change the location of the text using the orientation buttons.
When you are finished you can save your sticker designs to your online Avery account (so that you can access the design from any computer connected to the internet) or to your computer as a .avery file.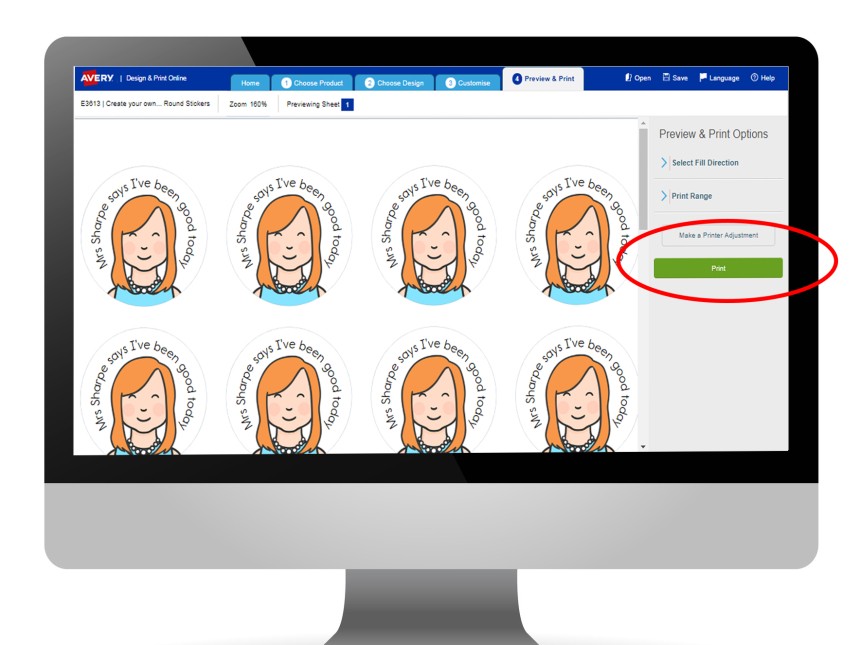 Print your stickers!
Before you print your stickers, Avery Design & Print converts your design into a PDF document.  We recommend you open this using Adobe Reader.
Insert your labels into your printer's rear/manual feed tray and check the following printer settings:
Open your print dialogue and check the following
Page size is set to A4 (Not US Letter Size)
Paper Type is set to Labels (or Heavyweight if Labels is not available)
Page Scaling is set to Actual Size (Not fit, or scale)
It's also recommended to test print on a blank piece of paper first, and then check alignment by holding the paper and your label sheet up together against the light.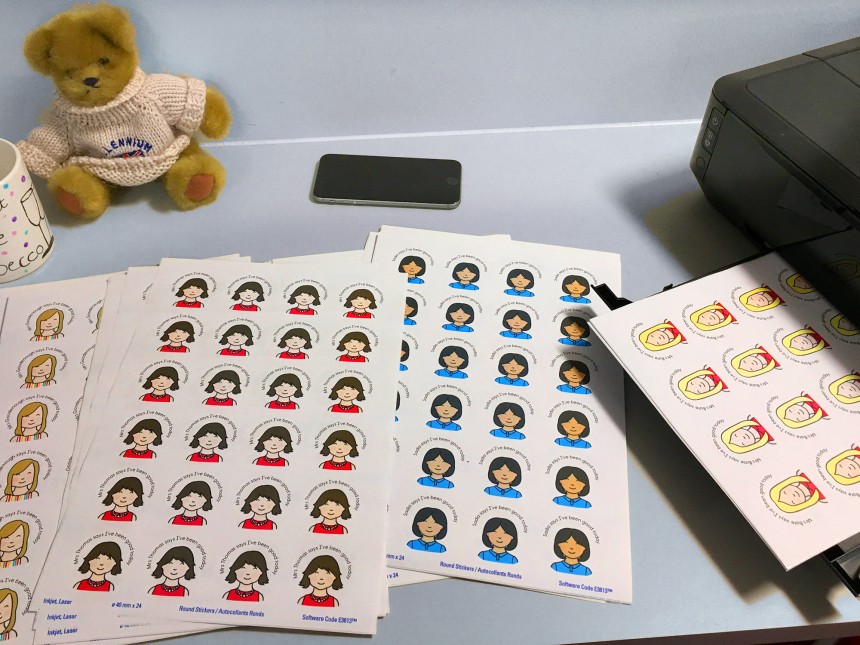 The ideal gift at the end of Term
Sarah has been using the twinkl Avatar Creator to make personalised stickers for her children's teachers for the last few years.  They always go down really well as, not only are they personal, they are also super useful! The pupils love to receive their teacher's "special stickers", and they are considered a great reward.  Sarah even checked with the head what the teachers might want this year and the emphatic response was "more twinkl stickers"!
With 10 teachers and TAs to thank this year, she'd better get cracking!
Try these Avery products to make your own stickers
Avery Design and Print Template Software
Our free software includes all sorts of creative tools to help you design and print your Avery products, perfectly, every time.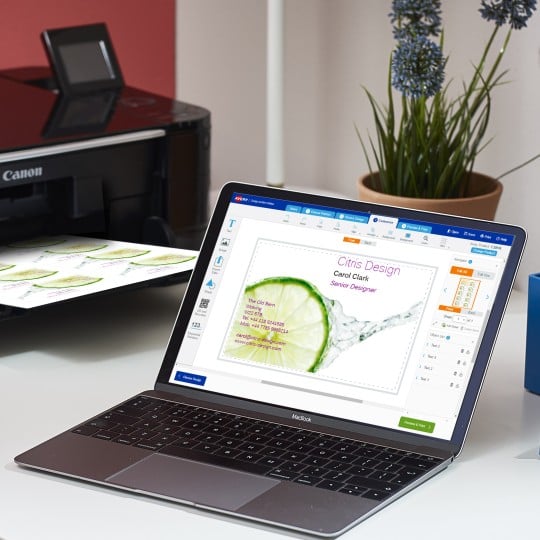 Ready to print?
Click here to open Design & Print and enter your Avery product's software code to get started.

Need some inspiration?
Why not have a look at one of our template design galleries to select a pre-design to customise