Avery Design & Print
Free Template Software
With Avery Design & Print, creating quality personalised products has never been easier. Just choose a template, customise your design and then print it yourself or let us print it for you. Even better, you can do it from any device, anytime, anywhere. No download required.
To get the most out of your Avery products we recommend using our Design & Print Software. It's a free and easy way to design, edit and print Avery labels, cards and more!
Avery Design & Print label creator allows you to select and personalise templates and then print it yourself or let us print it for you.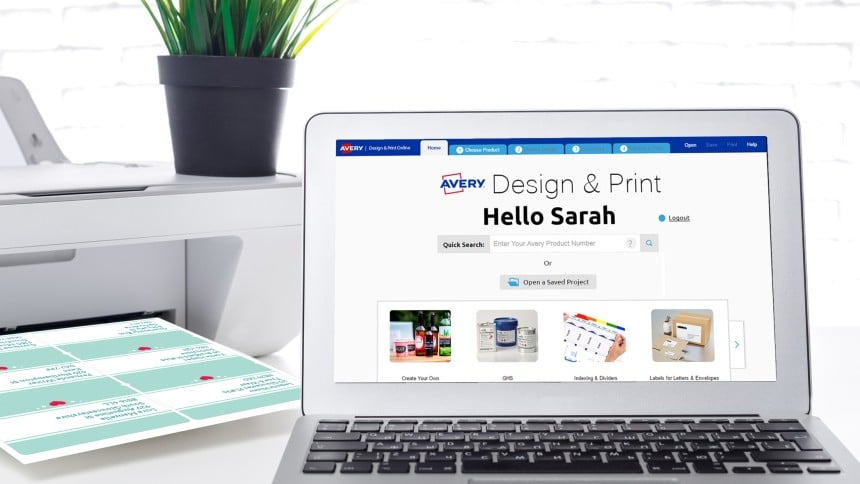 Search for your product in Design & Print
Open Template in Design & Print
After entering your product's software code, follow the simple steps to select your template design then add text and images.
Already have a Design & Print account?
Click here to Login.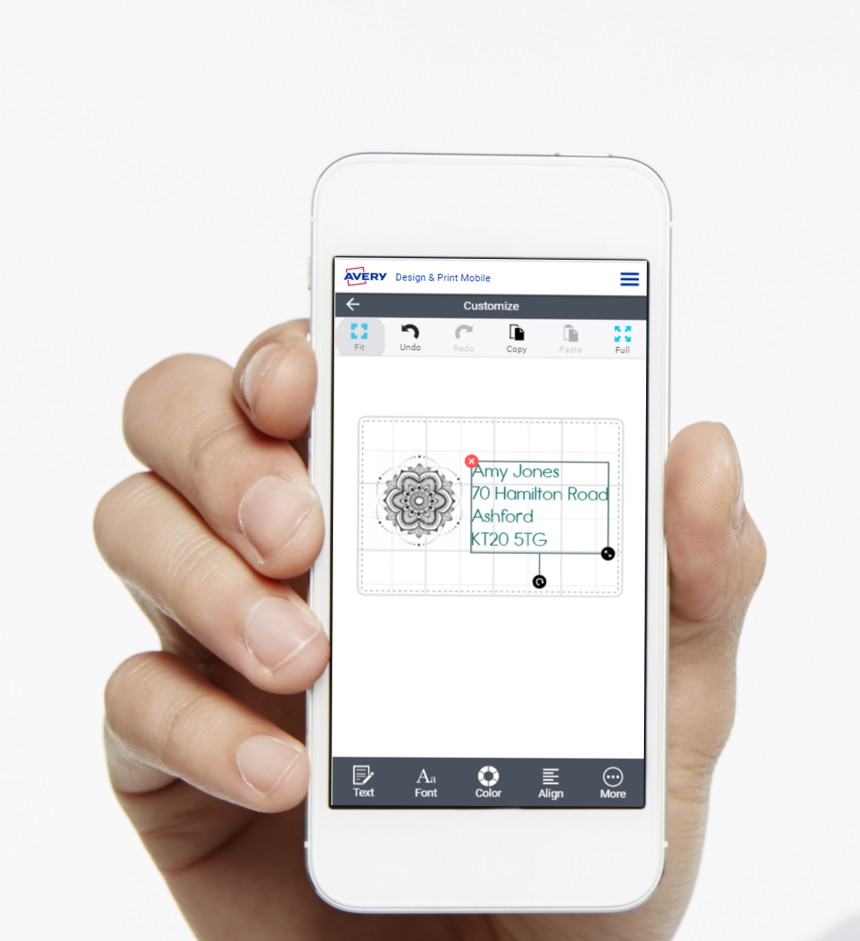 Design & Print on your Mobile
We are really excited to announce that you can now use Avery Design & Print to create your labels on your mobile phone! Access our free label creator through the Avery website... the app will detect if you are using a screen size smaller than 7" and redirect you to the mobile version of the software.
Now you will be able to create your label designs no matter where you are*.
On your phone right now? Click here to give it a try!
 
* Please note, at the moment it is not possible to print your PDF directly from your phone's browser unless you use Safari. Please email your design to a Computer to print from the desktop version of Design & Print.
It takes less than a minute to see what Design & Print can do!
Design & Print Reviews
Look what our lovely users say about our online label creator:
We understand using new technology isn't always easy, but we're here to help you along the way: