Precision Guillotine
620 x 120 x 370 mm, black, turquoise
Patented blade cover which moves with the blade so it is never exposed
For more heavy duty cutting requirements - 30 sheet cut capacity
Clear and detailed baseboard with photographic and paper templates
Magnetic backstop is lockable and adjustable to enable accurate repeat cutting
Comes with a 7 year guarantee
Description
The Avery A4 Precision Guillotine is designed for cutting larger volumes of paper making it ideal for companies handling a lot of paper cutting, great for schools as well to handle lots of art projects with ease.
A strong yet portable guillotine with a self-sharpening steel blade that glides through your cutting jobs with ease. As an extra safety feature, the blade safety guard has been designed to move with the cutting blade as it rises and falls so it is never exposed. This A4 guillotine easily cuts through up to 30 sheets of 80gsm paper at a time and with its clear baseboard markings for paper and photo templates, imperial and metric measurements together with degree markings makes cutting more precise.
The design with its sleek rounded corners and attractive black and teal colours fits well in any surroundings. The extra features on this guillotine include a magnetic backstop for precise repeat cutting and a clippings tray to collect offcuts of paper.
Our guillotine comes with a 7 year guarantee with replacement spares.
Specification
Dimensions
620 x 120 x 370 mm
Made from
Steel, Acrylonitrile Butadiene Styrene (ABS), Polypropylene, Rubber
Certificates
TUV certified
Facts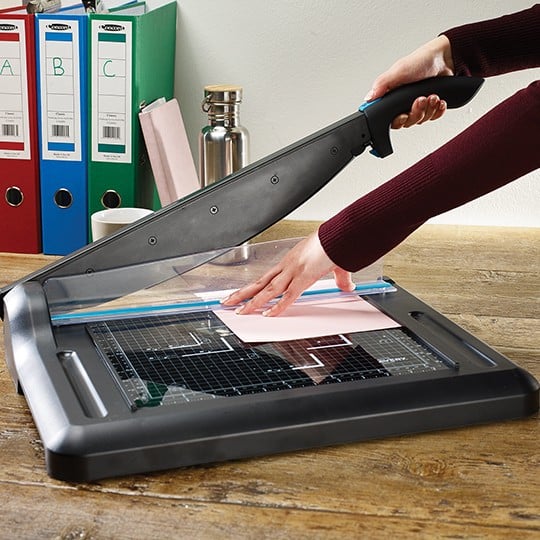 Patented safety blade
All Avery A4 and A3 guillotines have a patented safety guard on the blade. The guard ensures the blade is never exposed, pivoting to cover the blade at all times as it rises and falls.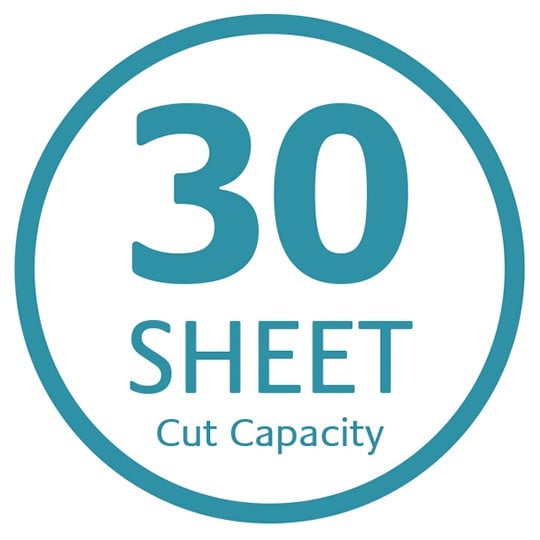 30 sheet cut capacity
Cuts up to 30 sheets at a time.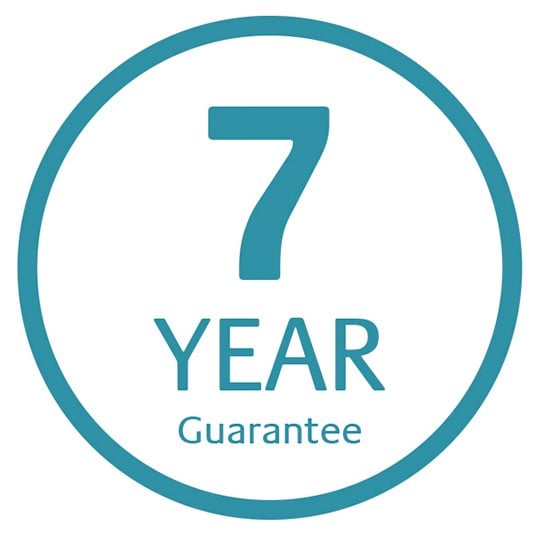 7 year guarantee
This product comes with a 7 year guarantee.