Parcel Labels
99.1 x 67.7 mm, Laser
Content
200 Labels / 25 Sheet
£45.00
Free for UK orders over £40
Standard Delivery £3.98
All prices incl. tax and if applicable plus shipping costs.
Paper labels resistant to water, chemicals, long exposure to sunlight and abrasion
The adhesive resists 90 days of immersion in sea water and temperature variations
No smudging, the address remains easy to read
Designed for use on any packaging material
Save time with our FREE, easy-to-use template software; Avery Design and Print
Description
Make sure your parcels arrive safe whatever the weather conditions. Avery waterproof paper labels are resistant to water, prolonged UV exposure, abrasion and chemicals/solvents (Hydrochloric Acid, Methyl Ethyl Ketone, Xylene, Iodine, Anti-freeze, Sodium Hydroxide, Methanol, Magnesium Sulfate, Isopropyl Alcohol). Meaning that they stay intact with no smudging of text so the address remains easy to read.
Shipping labels in a format of 99.1 x 67.7mm with 8 blank labels per sheet for laser printing and are ideal for use on any packaging materials including polythene or Tyvek® envelopes. The special waterproof paper material and adhesive will resist 90 days immersion in sea water and temperature variations (-30°C to 100°C) to give you a waterproof paper label that remains easy to read.
Send the right message with a neatly printed label using Avery Design & Print, free template software where you can personalise your parcel labels with company logos and business branding. Here you'll also find free warning label templates, including 'fragile' and 'this way up', to help keep your parcels safe on their journey.
Specification
Content
200 Labels / 25 Sheet
Facts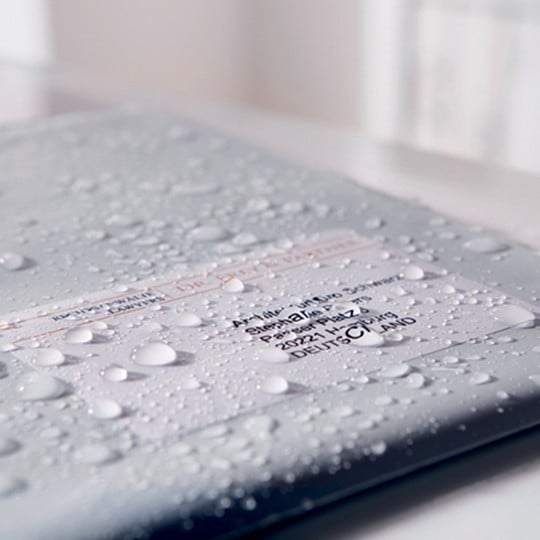 Water resistant labels
Water resistant labels stay in tact when exposed to light moisture. This ensures no running of ink or disintegration. Perfect for using in areas where they are likely to come into contact with cool temperatures and small amounts of liquid.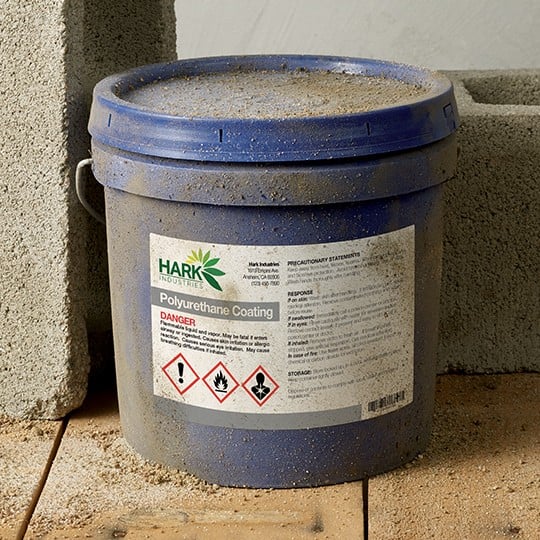 Oil resistant labels
Labels within harsh environments need to be strong, and Avery Oil, dirt, and UV resistant labels are just that. Long lasting in all environments and reliable for carrying important information.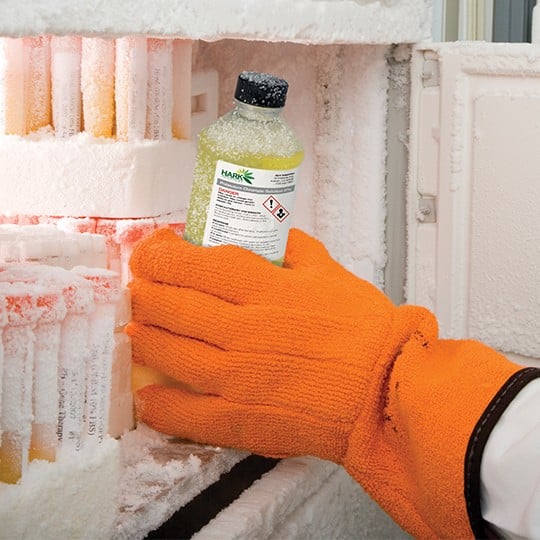 Temperature resistant
In environments that go through a large range of temperature changes labels can easily lift and remove. Avery temperature resistant labels are designed to remain stuck throughout a wide range of changing temperatures and will reliably stay stuck where you left them.