Oval Chalkboard Labels
95 x 44.5 mm, oval, removable
Write on with chalk or chalk marker
Wipe off with a damp cloth
Sticks to all kinds of smooth surfaces such as glass, ceramic, plastic or metal
Removes cleanly and easily
Ideal for jars, storage boxes, craft supplies, office items and more
Description
Organise then reorganise with wipeable chalkboard labels. Write on with chalk or chalk markers and wipe off with a damp cloth so you can reuse these as many times as you need. These oval shaped chalkboard labels stick to all kinds of smooth surfaces such as glass, ceramic, plastic or metal. Great for decorating parties and events, labelling jars, storage boxes, craft supplies, office items, toy boxes and more.
Available in 95 x 44.5mm size labels in handy A6 sized packets.
Specification
Coating type
special coating
Facts
Removable labels
Perfect for your short term labeling requirements. Avery removable labels will easily peel away without leaving behind any residue or marks.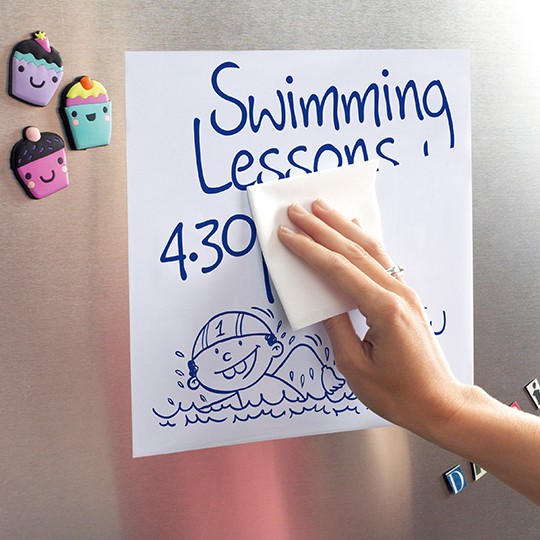 Write on/wipe off
Our Dry-Erase write and wipe sheets feature a repositionable adhesive allowing the sheet to be stuck to a number of flat surfaces. The Dry-Erase coating means you can use it over and over again for whatever purpose you need.

Online retailers
Payment methods:
Creditcard, bankcollection

Buy online

Payment methods:
Creditcard, paypal

Buy online