Neon Yellow Labels
38.1 x 21.1 mm, Laser, removable
Bright colours to get your message noticed
Ideal for promotional labels, labelling products, packaging and brochures to highlight information
Sticks securely but removes easily
Save time with our FREE, easy-to-use template software; Avery Design and Print
Description
When you want something to stand out, only high visibility neon will do. Avery yellow neon printer labels won't fail to grab attention. The bright, vibrant colour will ensure that whatever your message is, it will be seen. Use as promotional labels on your products and packaging. These small labels are great for highlighting new or special information on your brochures and flyers too. The high quality label material allows you to vividly showcase your design using a laser printer. They are easy to peel and apply and the removable adhesive sticks to glass, plastic, paper and more and can be removed without leaving any sticky residue behind to ruin your products.
These small yellow neon labels are 38.1 x 21.2mm in size with 65 labels on each printable sheet.
And, it's never been simpler to design your own labels using our free template software, Avery Design & Print, where you can find a whole host of images and templates ready to use. You can also create your own by simply adding your own text or design to the label and print out. It's so quick and easy.
Facts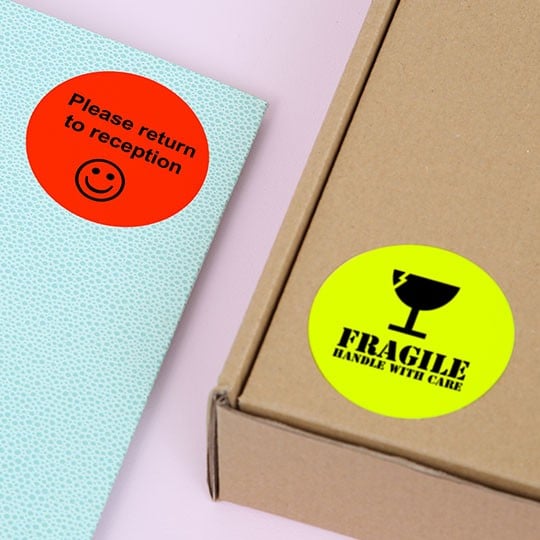 Neon labels
Avery Neon labels are perfect for products, pricing, marking and promotions; or for just adding a bit of colour to your spaces! Make your message unmissable.