COVID/Coronavirus Blue Arrow Circular Floor Sticker
Ø275mm, 4 per pack, Removable
£31.16
Free for UK orders over £40
Standard Delivery £3.98
All prices incl. tax and if applicable plus shipping costs.
Pre-printed, self-adhesive round Blue Arrow Floor Sticker Ø275mm, 4 per pack
Made from anti-slip and anti-scuff material
Easy to apply and reposition
Removable, leaves no residue
No tearing. Resists pallets trucks to stiletto heels.
Description
These anti-slip and anti-scuff Ø275mm circular blue arrow floor labels are prefect for reminding employees or customers to stay vigilant and keep 2 metres apart in keeping with Government regulations. Perfect for environments such as shops, construction, warehouse, retailers, hospitality, medical, office workers. Anti-slip material. Anti-scuff, good for high footfall areas. Easy to apply and remove. No tearing. Resists pallets trucks to stiletto heels.
Specification
Contents
4 Floor Decals per pack
COVID-19 - Be back to business ready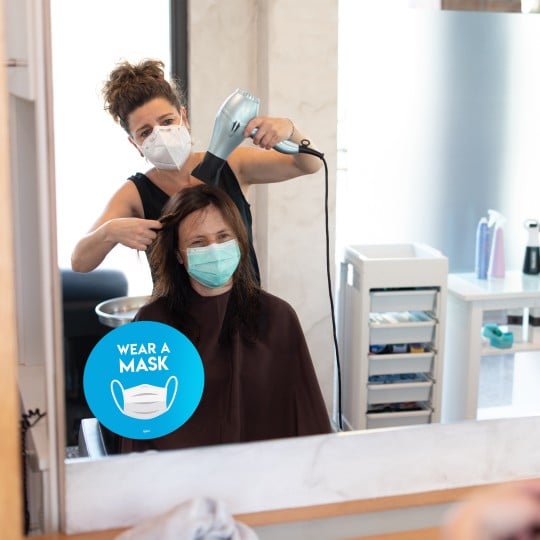 COVID-19 Business Advice and Guidance
Advice on how to get your business or office re-open for staff and customers with all the new coronavirus prevention measures. From implementing to social distancing to reassuring customer and employees it's safe to return.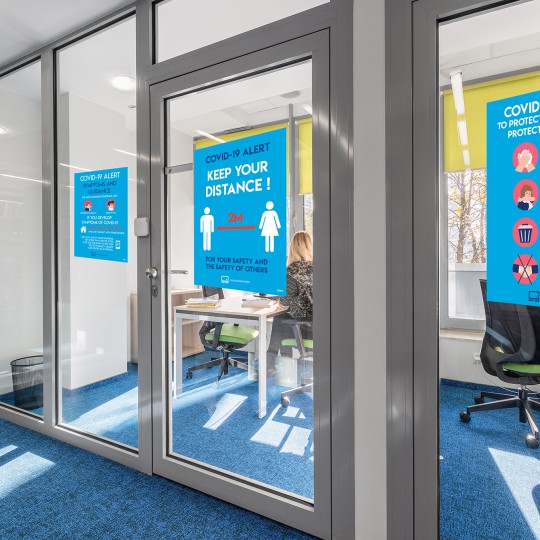 COVID-19 Signage
From social distancing posters and floor decals, to hand washing signage and Coronavirus symptoms signs, we have everything you need to get your business up and running again after the COVID-19 lockdown.