Accessory Tray - ColorStak
250 x 45 x 240 mm
Medium sized document tray for notebooks and stationery
Self-stacking - no need for additional risers
Can be stacked on top of Avery ColorStak Letter Trays or within drawers for off-desk storage
Ideal for storing items such as pens, scissors and notepads, or use as a tablet stand
Matches other products in the ColorStak range
Description
ColorStak accessory trays don't just look great, the products are incredibly sturdy and of high quality with a gloss finish. These bright blue trays fit neatly on top of the ColorStak letter trays so you can save space on your desk. The medium-sized ColorStak Accessory Tray is ideal for storing notebooks, phones and stationery. But, there's no need to stop at storing pens and paper, use it at home to organise your bathroom, bedroom, or kitchen counter.
Specification
Dimensions
250 x 45 x 240 mm
Made from
Acrylonitrile Butadiene Styrene (ABS)
Facts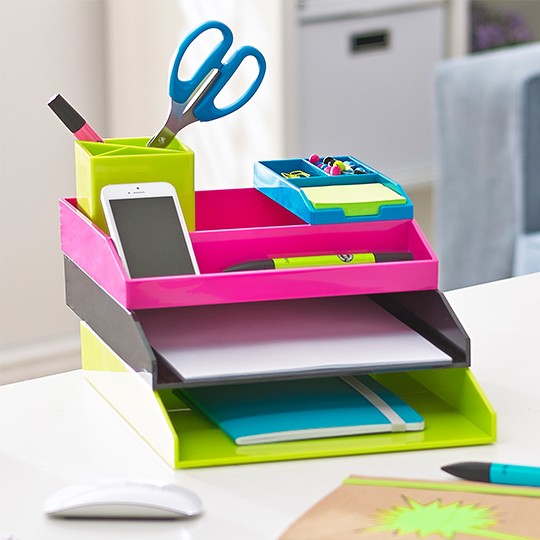 Stackable trays
With our busy lives, desk space comes at a premium. When you can't spread out you need to stack up. Avery stackable trays give you all the vertical storage you need to help keep your documents and files organised.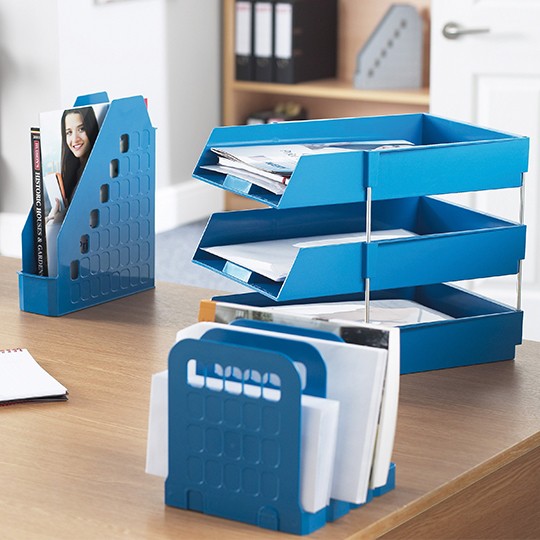 Durable and lightweight
Durable and lightweight plastic means your stationary will serve you well, whilst being easily stored and transported.