Hen Party Hangover Kits
Help your hens recover from the night before
One of the great things about weddings is the hen party. If you're planning an event for a friend, one thing we would advise you create is your own post-party hangover kit.
These kits have become very popular with bridal parties, but rather than splashing out the cash on generic ones, why not make them yourself? You can buy the bits in bulk and use Avery products to create personalised packaging. With the massive range of printer labels and stickers available from Avery you're sure to find the labels you need.
We've put together our own Hangover Kit and show you which products would be suitable for you to create your own.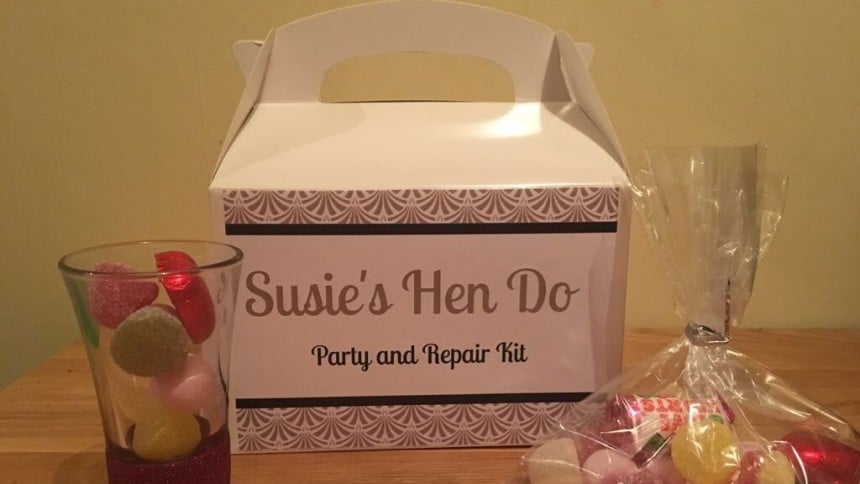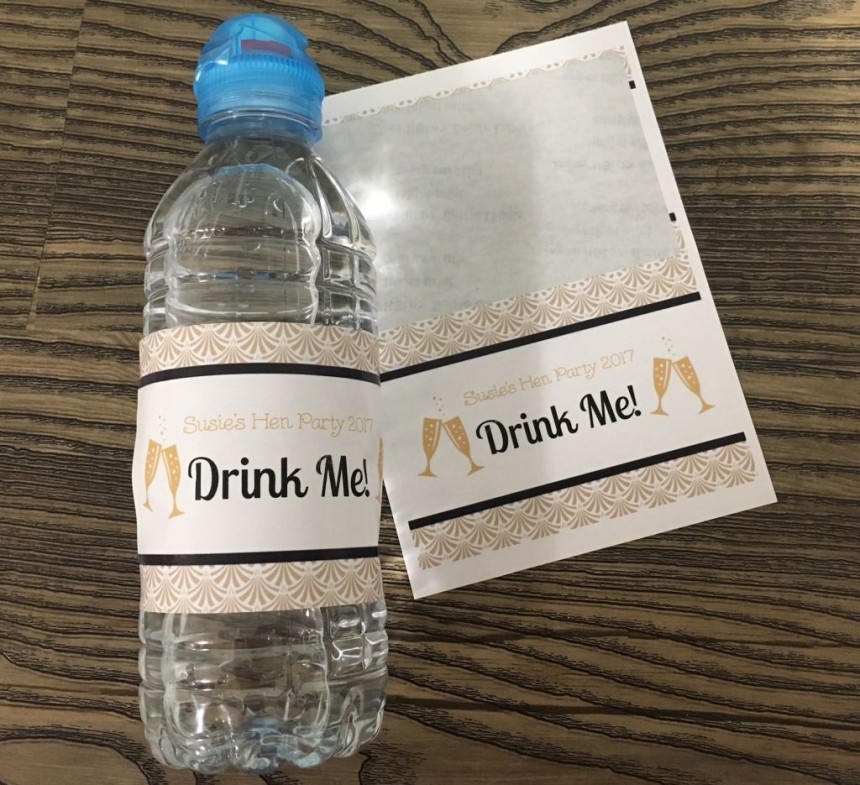 Water
Remember to rehydrate
One of the essentials any hangover kit must contain is water! It is vital to rehydrate after a night of drinking. Avery Bottle Labels are perfect for personalising bottles of water. They come in two sizes and are splash proof meaning the label will stick even if the water is spilled or chilled. The easiest way to personalise your bottle labels is to use our free Design and Print software. This software will allow you to customise your blank labels with any design and text and then print via your home printer – it's that simple!
*Helpful Hint* If you are all sharing a house or apartment for the party, why not put the bottles next to everyone's beds. This will hopefully encourage your hens to drink water before they go to sleep, which will help reduce the hangover the next day!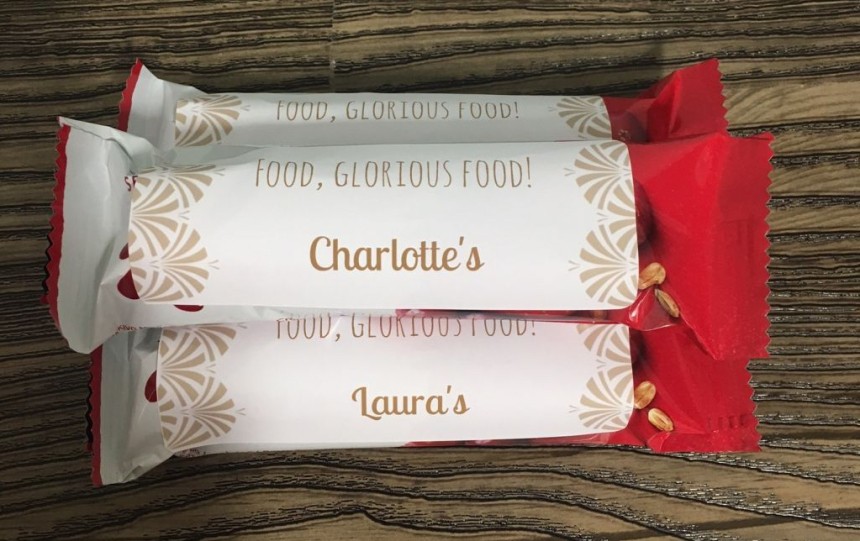 Food
Sustenance is key
Another essential to combat any hangover is food. Now your hens might not be able to face a cooked breakfast the next morning so why not include a cereal bar to give them some sustenance? A good idea is to personalise these with individual names, you don't want hangry hens first thing in the morning fighting over food! Avery Multipurpose Labels will easily do this job for you.
Avery Design and Print software will allow you to personalise each label individually so you can quickly print off a sheet of names ready to label your bars.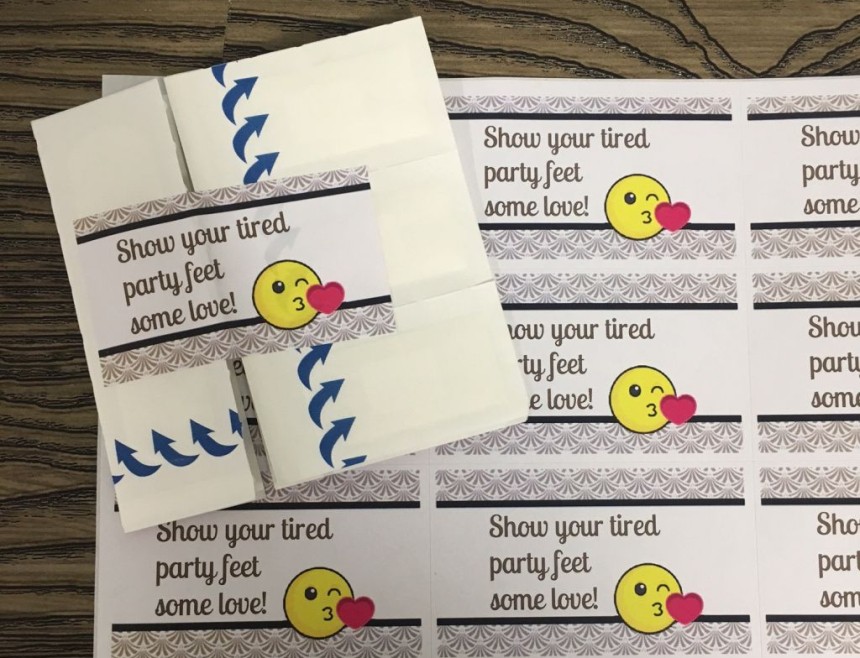 Plasters
Heels are not always a girl's best friend
Partying all night long in heels is bound to generate a few blisters. Help revive sore feet by including some plasters in your hen party hangover kit. You might want to put in a few different shapes and sizes to make sure that your hens can use the best plaster for their feet. By using Avery Removable Labels you can fold the label around the plasters to keep them together, but the label will easily remove without tearing or leaving residue on the plaster when they're needed to be used.
You could even stick the plaster to the bottle of water so they do not get lost in the pack; the removable label will stick securely but remove easily.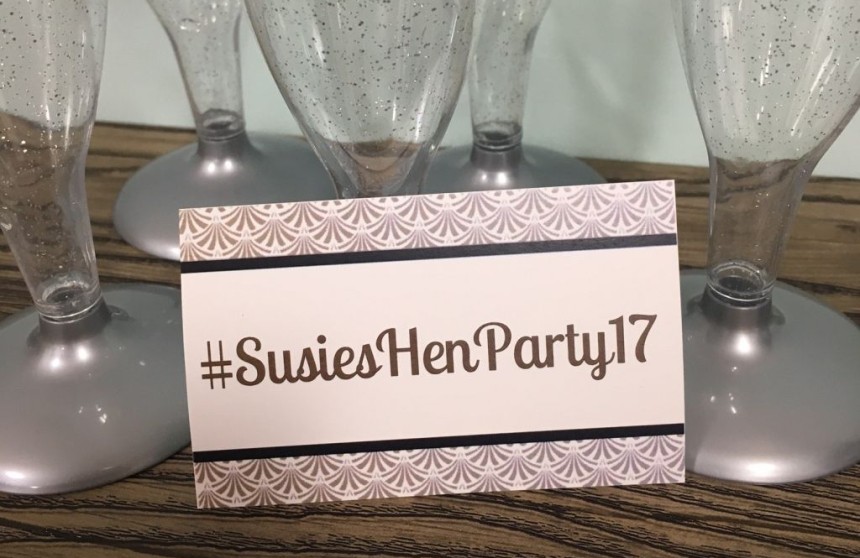 Hashtag Cards
Capture the night's events all in one place
No doubt you'll have lots of great photos from the hen night (and some not so great…) so why not include a little hashtag card in the kit? Then your hens will be able to share their photos on social media (if the bride allows it!) under one hen party hashtag so everyone can enjoy the photos. Using Avery Business Cards you can personalise them with the hashtag and, as the cards are double sided, even included your or the bride's Twitter/Instagram handles (with their permission) so that the bride is tagged in the photos.
These cards can also double up as props if you want to include the hashtag on your photos!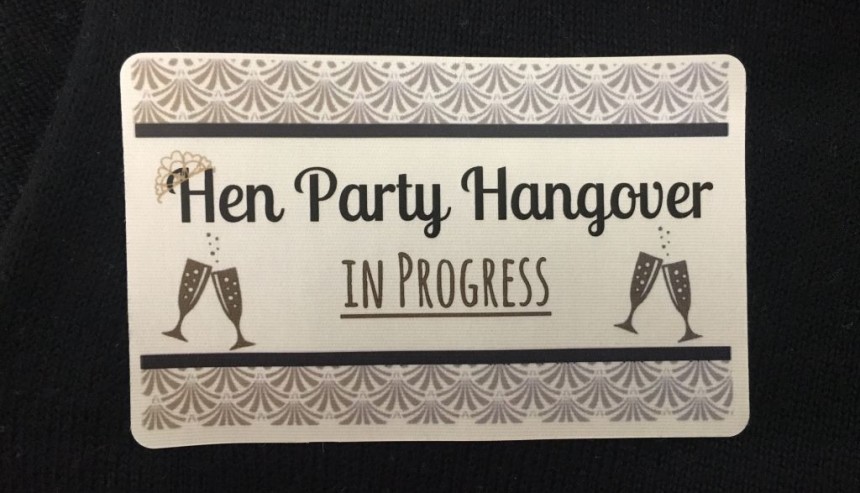 'Hangover in process' badges
Fun badges to help those who need some quiet to recover
Another way you can help your hens get over their hangover is to make sure they are left in peace. A fun way to do this is to create 'Hangover in Process' badges so that everyone knows who is still a little delicate the next day. These badges can be created using Avery Self-Adhesive Name Badges. These name labels are designed to stick securely to clothing and will not leave any residue when removed.
As with all Avery printable products you can personalise these using the Design and Print software so you can create personalised badges for all your hens.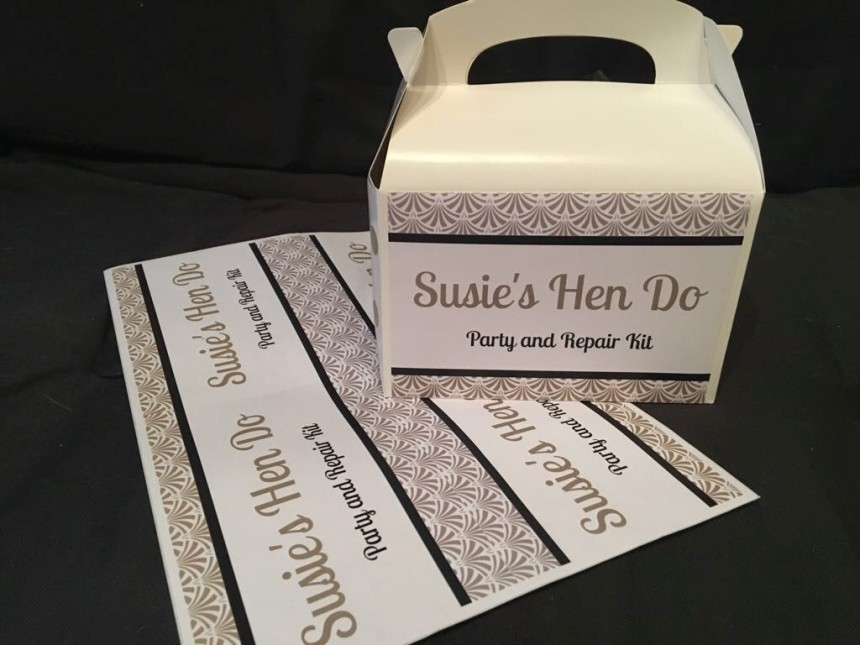 Goodie Bag/Box
Because you'll need something to put it all in
Finally, you'll need something to contain all your hangover goodies. You can buy plain boxes or bags rather cheaply online making them more cost friendly, however everyone likes something a bit more personal. So why not decorate your bags or boxes with Avery labels? You can use a large parcel labels to identify the kit and even list its contents. These can also be personalised with names so everyone knows which pack is theirs.
There are plenty of pre-design templates to choose from in Design & Print so you can make your labels as unique as your party.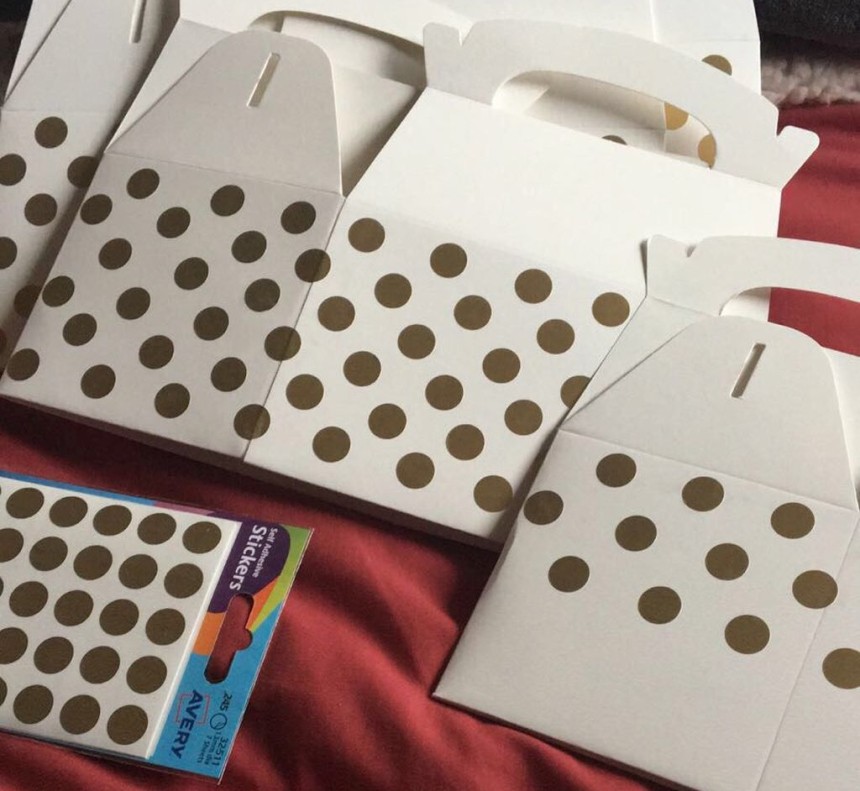 Pulling it all together
Personalise the kits to compliment your hen party's theme or colours
Before you finish why not add some colour to you kit by using coloured labels? Avery has a wide range of small coloured labels and dots for you to choose from. From neon green to gold and silver, you'll find something to make your kits stand out. Why not use the bride's favourite colour to add a special touch to your kits?
You should now have a fabulous hangover kit for your hens! Not only will they love that you've thought of saving them from the dreaded hangover, but they will also be really impressed by your creative skills.
The bride is also sure to love the personal touch you've added to her hen party.
Products used in this idea:
Click on a product for further details
Avery Design and Print Template Software
Our free software includes all sorts of creative tools to help you design and print your Avery products, perfectly, every time.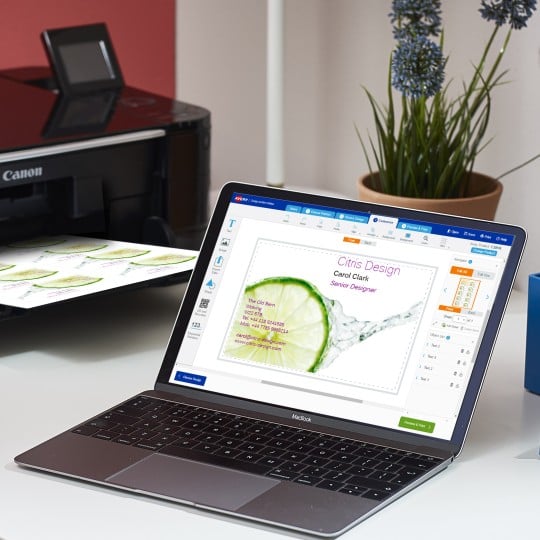 Ready to print?
Click here to open Design & Print and enter your Avery product's software code to get started.

Need some inspiration?
Why not have a look at one of our template design galleries to select a pre-design to customise