Holiday Labels
Help us let you organise your holiday with our custom stickers so you can travel stress-free. Our personalised holiday labels are perfect for any purpose whether they are going to be used for abroad, a fancy staycation or camping!
Choose from blank labels that come in a variety of shapes and sizes, or make your own custom holiday label. We also offer a choice where you can design your own sticker but print your Printer Labels at home with our free Design and Print software. Or if you prefer, we can print them for you and have them delivered!
How our customers are using our Holiday labels
Design your Holiday Labels & Stickers
Planning a holiday can be stressful, but we can help you stay organised during your travels! At Avery, you can choose blank labels in a variety of shapes and sizes to suit your needs. Or you can design a custom label where you can pick all the details from the design to the shape. 
Don't have a design in mind yet? Our free templates can give you some ideas on how to use labels on your holiday. Take a look at our range of templates.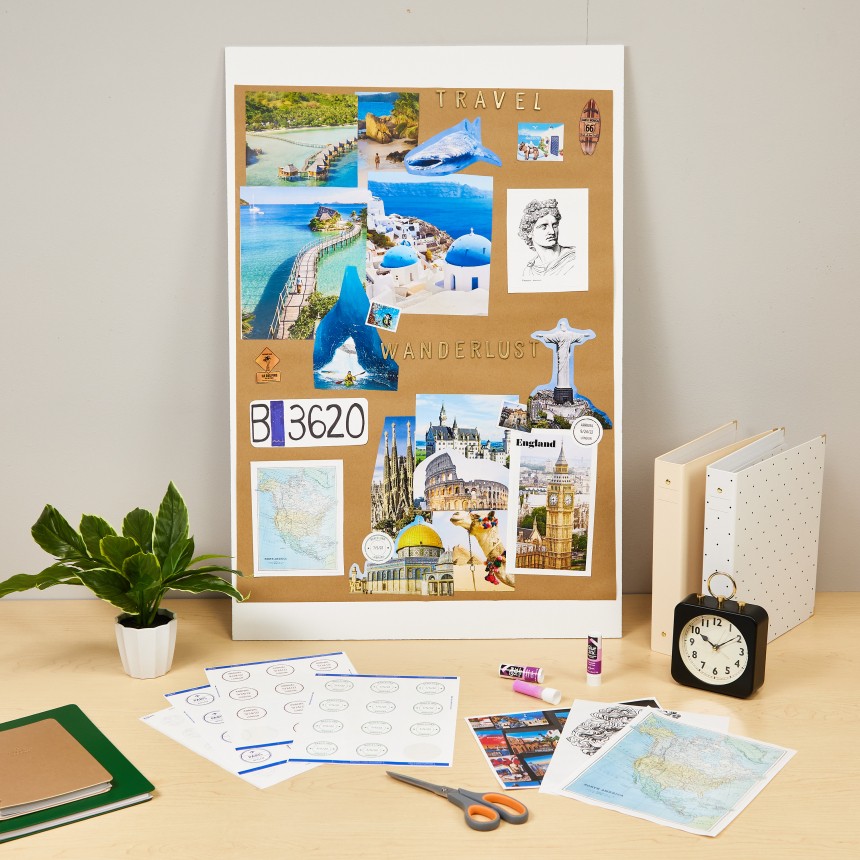 What can holiday labels be used for?
With every holiday, organising is a must to make sure everything goes smoothly. Our custom holiday labels can help you stay hassle-free while arranging all your holiday details and come in all shapes and sizes to fit all of your holiday needs.
Our heavy duty labels are perfect for tagging suitcases and bags so you know which one is yours. With our customisation feature where you can add your name on the label, you know that your bag will never get lost. You can also use our waterproof labels for naming toiletries bottles so you know which one is which! Plus, labelling a binder of all the necessary documents is made easy with our coloured materials so you can spot it in your bag straight away! Also, our recycled and eco-friendly material means that you can relax under the sun in peace knowing that you are also protecting the environment. 
With our Design and Print software, you can also print your stickers at home, or we can deliver to you directly. We even provide free delivery on all orders over £40!
Related Questions
Is there an option to customise holiday labels?
With our free design tool, you can customise the perfect label for your holiday needs. You can either upload your own image or browse through our templates to find the right one for you.
Are there options for different shapes?
Yes! We offer different shapes such as circles, squares and ovals. Our most popular labels are our rectangle labels as they are used as luggage, name and toiletries tags. Take a look at our range of different shapes!
How long will the holiday labels take to deliver?
We offer standard delivery which takes 3-5 days, but you can also choose fast-tracked delivery if you are doing some last-minute organising! If you have any more delivery related questions, visit our Delivery and Returns FAQs.