Create a Birthday Countdown Chart
With Avery Printable Stickers
By Sarah:
My 3 year old son didn't really get the concept of time and was driving us all mad asking "Am I four yet?" every morning on the run up to his birthday.  I decided to help him get to grips with waiting by creating him a Birthday Countdown Chart. 
Here's how I created the chart and stickers using Avery Printer Labels and free Design & Print online template design software.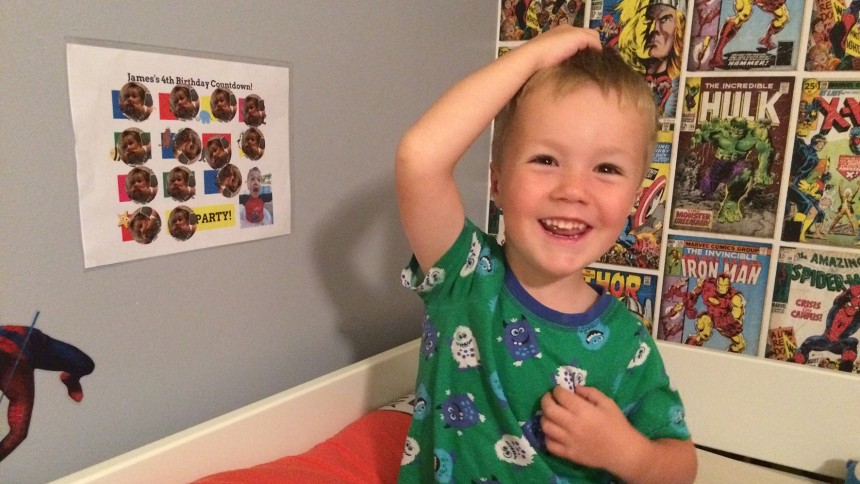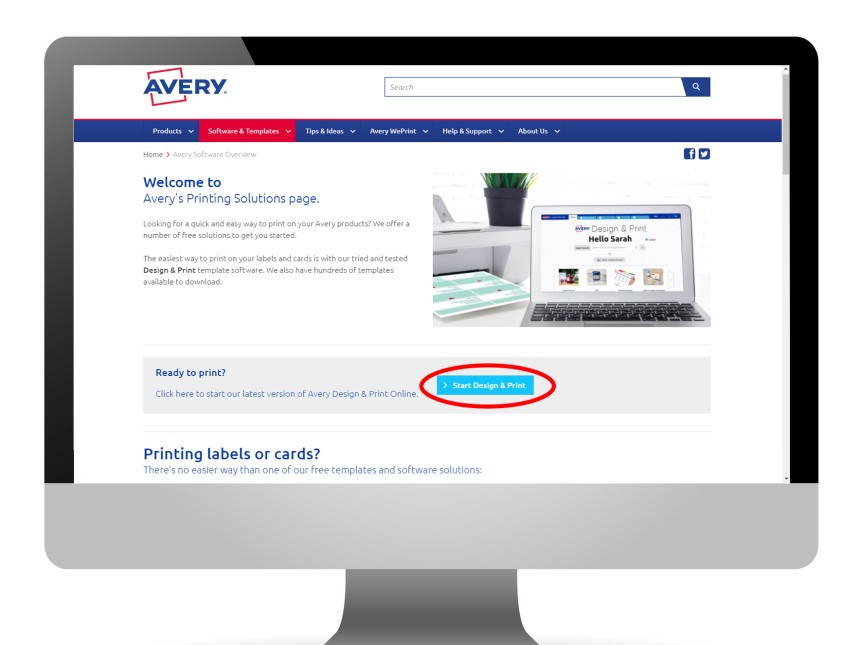 Step 1 - Open Avery Design & Printsoftware_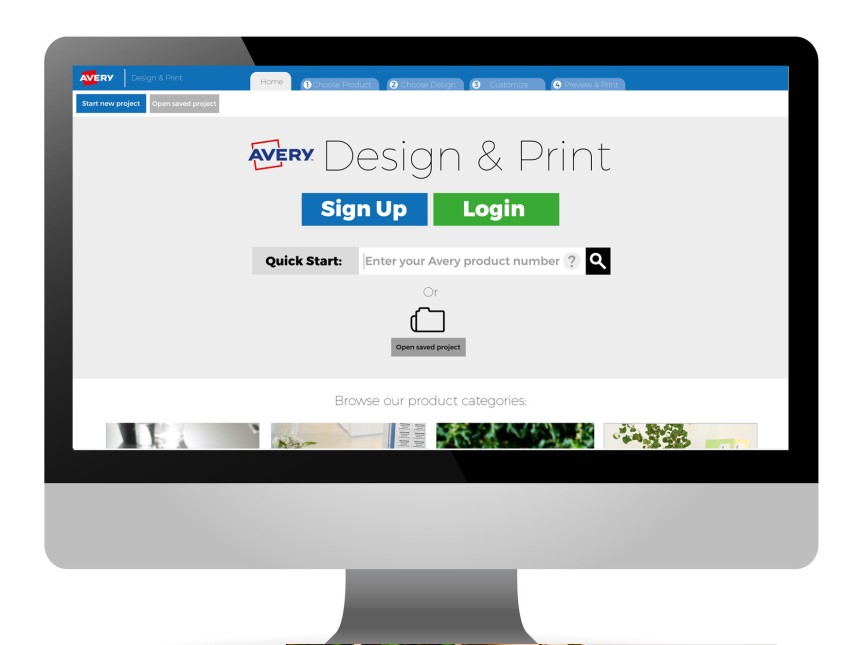 Step 2 - Create your chart
I decided to use and Avery Sign Pocket to hold my A4 chart. These pockets are adhesive plastic wallets into which you can insert A4 sheets of paper. Sign pockets adhere with strong, but removable adhesive, which won't ruin your walls or windows - and mean small hands can add and reposition stickers to the plastic should they need to.
To start designing my countdown chart I typed the product's software code (L7083) into the search box on the home page.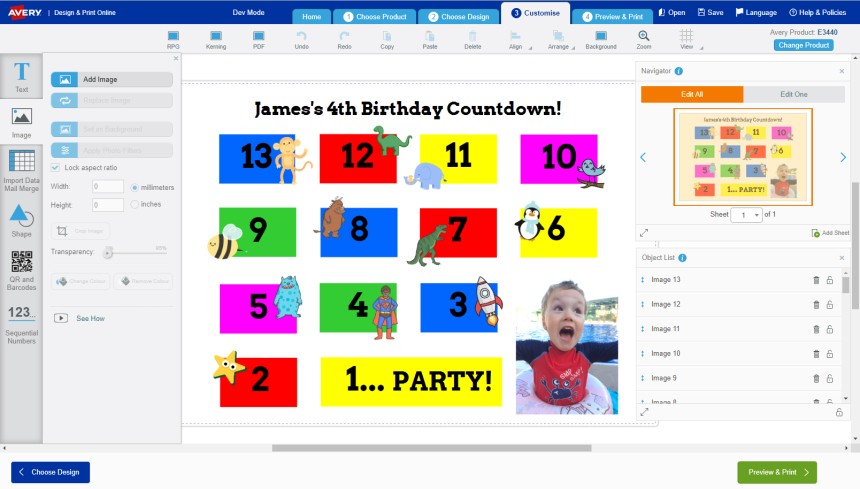 Step 3 - Start Designing
When presented with the pre-designed templates, I chose a Blank template as I wanted to create a specific design than my son would like. When the Customise tab opened, I added 13 different coloured blocks using the Shapes tab on the left hand sided, each one for a different day he would need to cross off.
I used the Text tab to add a different number to each of my shapes. Design & Print will automatically remember your font style setting from your previous text box, so you only need to format your first one.
Using the Image tab, I then chose different cartoon characters to add on the top of each of the day blocks using the Twinkl folder in the Avery Gallery of free clipart images.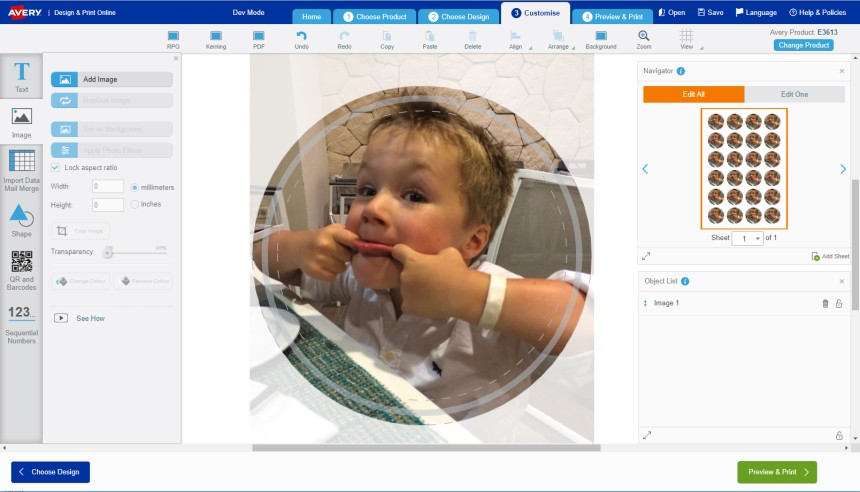 Step 4 - Create Stickers
Once I was happy with my chart, I saved it to my online Design & Print account and pressed print. L7083 prints directly onto A4 paper, as it is the insert for the Adhesive sign pockets.
Next it was time to make the stickers. I wanted a sheet of stickers with which James could cover the days completed to show him how many more sleeps he had left.
I returned to the Choose Product tab at the top of Design & Print and entered the code E3613 - this is the code for our 40mm Round Reward Stickers. Again, I selected a blank template as I wanted to use a photo of James face as this would make him laugh. On the Customise tab I clicked on Image then Add Image before browsing for the photo on my computer. Once added this image filled the entire sticker sheet.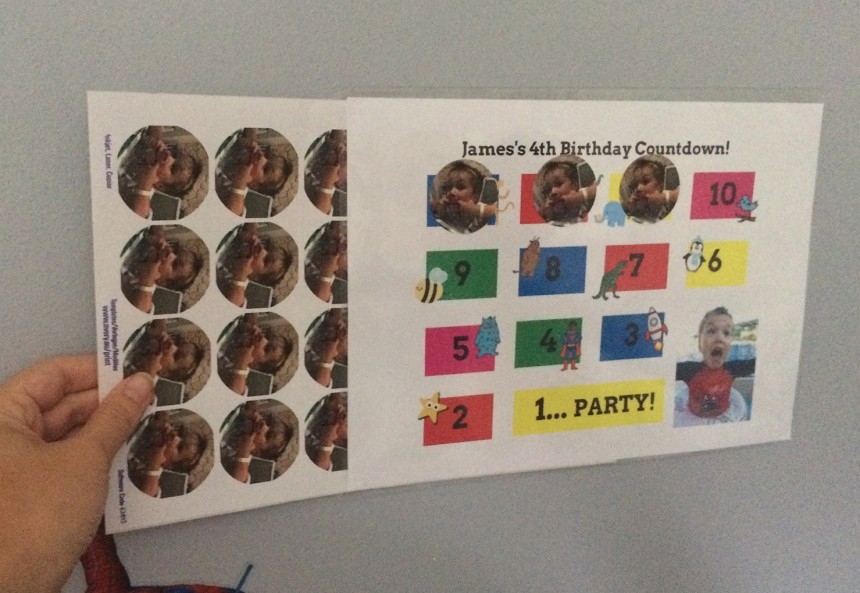 Step 5 - Assemble
I slipped both the chart and the sticker sheet into the Sign Pockets pouch:  These adhesive plastic pockets are useful for some many things, at work and at home. Peel off the backing paper and stick on a smooth surface.  You can then use them as sticky pockets or sign protectors. The adhesive backing is safe for all surfaces and is removable without leaving any residue.  You can even relocate the signs should you need to. Ideal for weekly menus, rotas or messages for parents. 
I stuck mine on the wall behind James's bed.  Each evening, I would remove the sticker sheet from the pocket, then James would stick a sticker on the next number in his chart:
Together we would then count the number of sleeps left until his birthday. He was so proud once they were all done! And it really helped him understand what waiting was all about. 
Trouble is, we now get the question "Am I still 4?" every morning! It's going to be a long year….
Avery Products to create you own stickers and chart
Avery Design and Print Template Software
Our free software includes all sorts of creative tools to help you design and print your Avery products, perfectly, every time.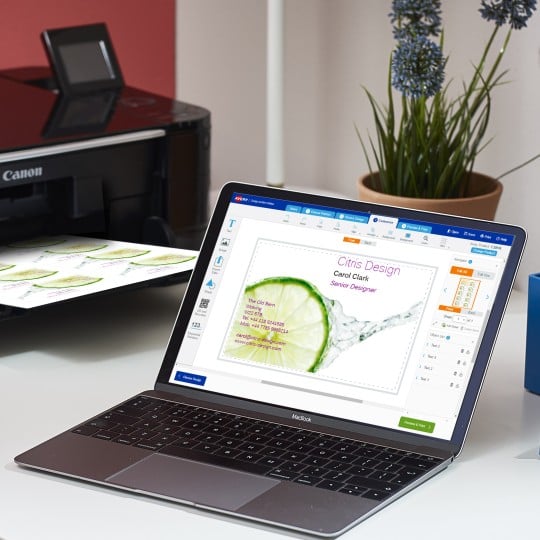 Ready to print?
Click here to open Design & Print and enter your Avery product's software code to get started.

Need some inspiration?
Why not have a look at one of our template design galleries to select a pre-design to customise