NoPeel™ Labels
For that extra security in your office
If your property goes missing it can be easily identified if it is labelled with your name or contact details. Avery NoPeel™ tamper proof labels are permanent and won't come off.  If an attempt is made to remove the label, the material flakes and disintegrates, making removal virtually impossible and tampering immediately obvious.
They are suitable for a range of uses and stick well on glass, polished surfaces, plastic and metal.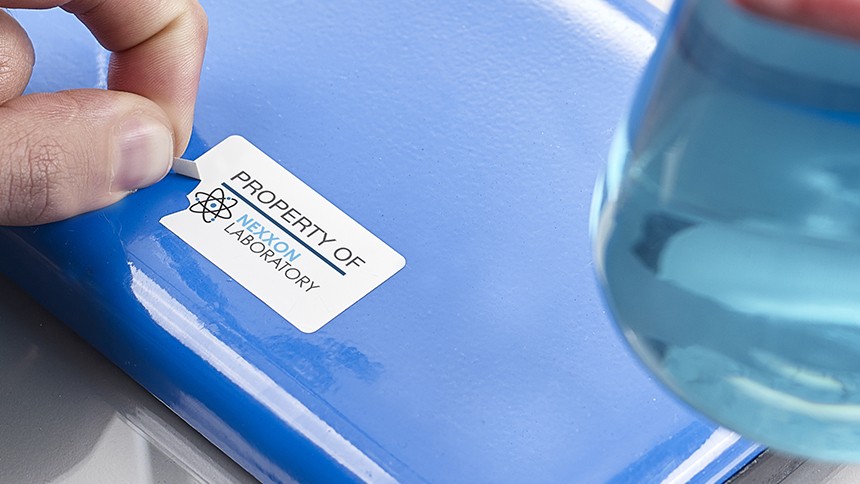 Avery Industrial Solutions
High durability whatever the environment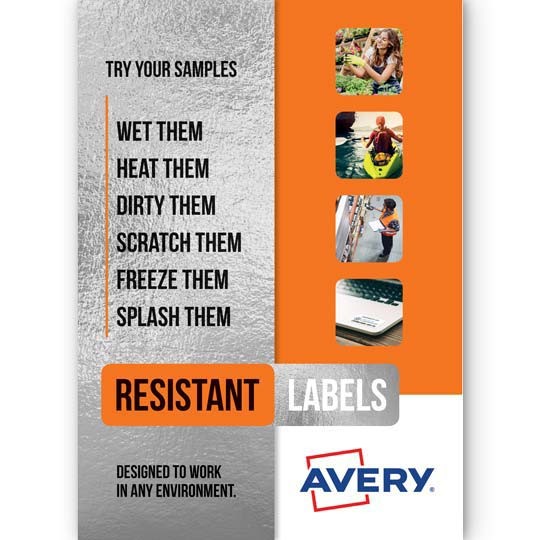 FREE Sample Pack
Request an Resistant Label sample pack. The Avery Resistant Label range contains a variety of tried and tested products, perfect for industrial application.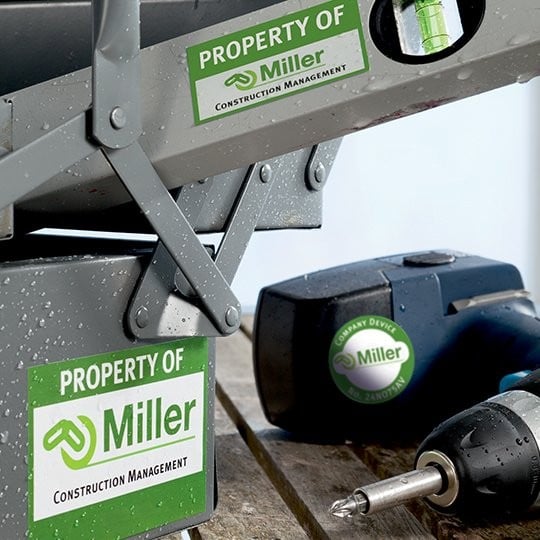 Industrial Products
Get the right product for your industrial needs. All of our industrial solutions products are water, oil and dirt resistant and also tear-proof.