The Power up Boost for Small Businesses
It is no news to anyone that this past year has been tough on businesses, and we know how particularly hard this has been for small businesses, independent shop owners, budding entrepreneurs and the self-employed.  
You, small business owners, are the beating heart of the UK economy and we, a company that is hugely supported by small businesses like yourselves, want to help give back. This is why we are running the 'Avery Power Up Business Boost' for the second year in a row!  This boost is aimed at up and coming or established small businesses who need that extra bit of funding, support and guidance to develop and get to that next phase in their journey. Whether that involves launching a new product, updating your website, buying a new piece of tooling, or getting your branding on point, we are here to propel you on that journey. Meet our winner from last year and how winning helped her do that. 
What is the Prize?
The winner, selected by our internal panel will win a great selection of prizes to the value of £3000, which can really help to Power Up your business!  
£1000, cash to invest into  your business next steps 
1.5 Days of Creative consultancy from our creative agency WMP Creative 
An in-depth session with our internal Design & Print online expert, who can help you make the most of this free online tool!  
20% off orders with Avery.co.uk for the next 12 months with your own personal discount code 
1 on 1 online business coaching with the Joy of Business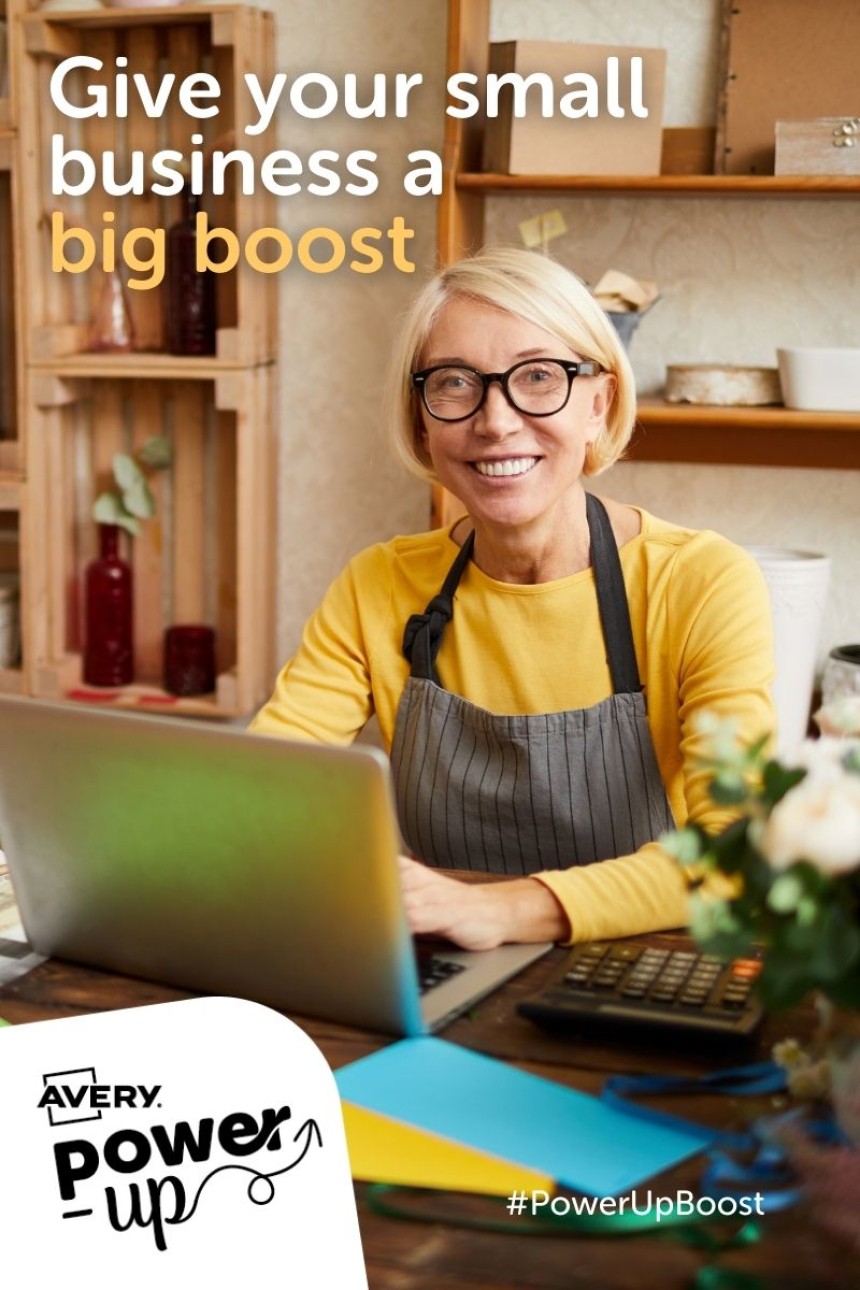 Tips for applying: 
An Inspiring Story – What is your business and how did you get to where you are today? What gave you the push to start your small business? Connect with the hearts and minds of our panel.  
Passion and Drive – What are your dreams and goals? What drives you to dream big and to go after them? We want you to convey this to us and really show us your passion for what you do and the products or services which you provide. 
Social and Community Impact – How does your business help to support your community, is that local or online? We want to support businesses that give back and support their community.  
 A clear plan of action – We want to see how you would use our support and investment to power up your business.  Do you have an idea that you'd love to push with our help? We'd love to hear about your detailed plans.   
 Key dates to remember: 
From 7th March 2022 – Submit the form with your business details and Ideas of how the Power up Boost will help to Power up your business 
2nd May 2022 – Last entries accepted at 23:59!  
3rd- 14th May 2022 – Internal review of applications to create a shortlist of 5 Small Businesses  
17th-19th May 2022– Shortlist panel interviews 
20th May 2022– We will announce the winner of the Avery Power Up Business Boost!  
How to Apply 
Applications are now closed!  If you're shortlisted we will contact you before 31st May  2022.

Check our Terms and Conditions.