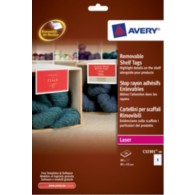 Create your own Avery Shelf Tags

Step by Step guide showing you how easy it is to create your own customised shelf tags. Just one of the great products from Avery's Solutions for Small Businesses range.
| | | |
| --- | --- | --- |
| | | |
| | | |
| | | |
Instructions:
In this guide Avery C32301 will be used. It's part of the Avery 'Solutions for Small Businesses Range' and can be used on Laser and colour Laser Printers.  The product comes on an A4 sheet with 6 shelf tags per sheet.  The tags are then separated by tearing along the perforations on the sheet.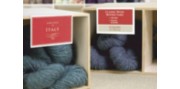 Instructions:
Using Avery Design and Print Online, type in the Product code you wish to use. In this example C32301 is being used. You can also browse by product category if you are not sure of the product code to use.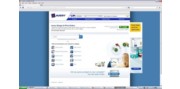 Instructions:
Avery Design and Print Online offers many predesigned templates for your cards.  In this example a We have used the 30% Sale PreDesign and edited, however you can always choose a blank design which allows you to fully customise your own card.  You can add your own images and text whether you use a predesign or a blank template.
Instructions:
You can now use all the features of Avery Design and Print Online to design your Product.  Using the tools on the left of the screen you can add text, shapes, images (either images from the Avery gallery or photographs/images from your PC).  You can also add shapes to brighten up your Shelf Tags or even add a QR code - QR codes allow smartphones to scan the code and take the user to a predefined web page.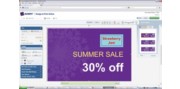 Instructions:
To remove the tags from the A4 sheet, bend & tear along the perforations across the top and side of the page (the areas that have the pre-printed instructions on them).  Once done, you are left with the 6 shelf tags, to separate these bend and tear along the perforations until you have 6 individual tags. To adhere them to a surface remove the thin strip of lining from the back of the plastic section of the shelf tag.